John Laurens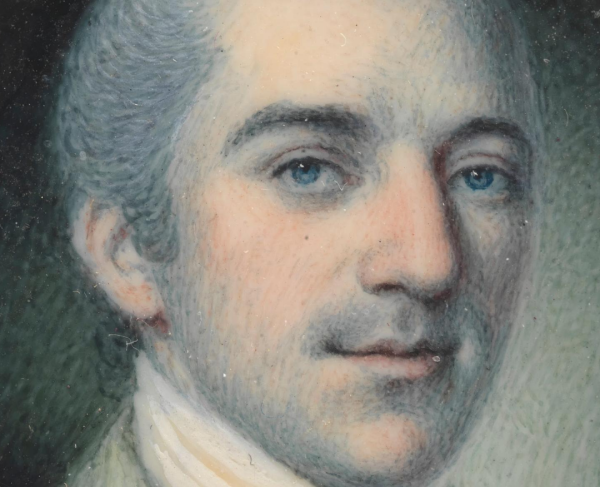 TitleLieutenant Colonel and South Carolina Statesman
War & AffiliationRevolutionary War / American
Date of Birth - DeathOctober 28, 1754 – August 27, 1782
John Laurens was studying law in London, England when the first shots were fired at Lexington and Concord, the Declaration of Independence was signed in Philadelphia, and the Revolutionary War reached a crescendo. Born in Charleston, South Carolina, Laurens lived a life of comfort as his father, Henry Laurens, owned eight plantations in the colony. After his mother's death, his father moved Laurens and his brothers to Europe to receive a better education. From the age of sixteen to twenty-two, Laurens attended prestigious schools and, following his father's wishes, studied law. As talk of revolution intensified in 1774, Henry Laurens returned to the Thirteen Colonies to serve in the Provincial Congress. In December, 1776, Laurens set sail across the Atlantic Ocean to join his father and fight for freedom in the United States.
In April, 1777, Laurens arrived in Charleston, South Carolina. Although his father disapproved, Laurens volunteered to serve on George Washington's staff. His fluency in French helped make him an asset to Washington and also a fast friend to Washington's other aides-de-camp: Marquis de Lafayette and Alexander Hamilton. Like his new comrade Hamilton, Laurens hoped to achieve glory on the battlefield. After the Battle of Brandywine on September 11, 1777, Lafayette wrote "It was not his fault that he was not killed or wounded, he did everything that was necessary to procure one or t'other." Laurens was wounded at the Battle of Germantown a month later. Due to his heroic, albeit reckless, efforts, Washington made Laurens an official aide-de-camp. Laurens later distinguished himself during the Battle of Rhode Island in August 1778.
 Laurens did not take his position, or loyalty to Washington, lightly. On December 23, 1778, Laurens fought a duel with Maj. Gen. Charles Lee after Lee slandered Washington's name. After the Battle of Monmouth earlier in the year, Lee was court martialed for not following instructions and found guilty. Lee, instead of apologizing for his actions during the battle, criticized Washington and publicly ridiculed him. The duel ended with Lee injured and silenced.
In early 1779, Laurens petitioned Congress to allow him to create an African-American battalion in the Continental Army comprised of former slaves.  "We Americans," Laurens wrote, "at least in the Southern Colonies, cannot contend with a good Grace, for Liberty, until we shall have enfranchised our Slaves." With the South facing a British offensive, Congress reticently approved the petition in March and allowed Georgia and South Carolina to recruit slaves. However, many in the South feared that arming African-Americans could lead to slave rebellions along with potential economic collapse in the South and pushed back against the idea. Unfortunately, Laurens was unable to raise the 3,000 men regiment he hoped for in South Carolina. Nevertheless, in anticipation of leading his new command Laurens accepted a Lieutenant Colonel's commission from Congress.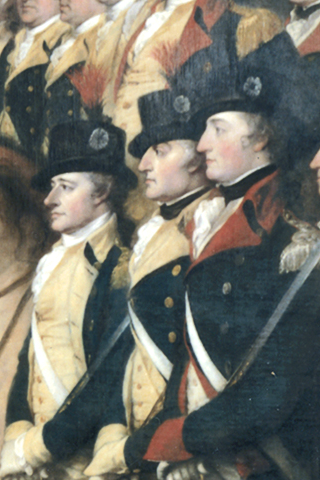 After leading Continental light troops in the attempt to recapture Savannah, Laurens was taken prisoner when Charleston fell to British forces in May, 1780. Laurens went to Philadelphia and, given his rank and position, paroled with the stipulation that he remain in Pennsylvania. Once released, Congress appointed Laurens a special minister in France and assist Benjamin Franklin in acquiring loans, arms, and support. While there, he successfully gained assurance of French naval support, which proved instrumental during the Siege of Yorktown, and a loan to support the war effort.
Laurens returned to the United States to command a battalion at Yorktown. During the siege, Laurens participated in the storming of Redoubt No. 10, which led to the British surrender. Laurens assisted in drafting the formal terms of surrender and was present as the British soldiers marched out of Yorktown.
After the siege, Laurens returned to South Carolina. When Henry "Light Horse Harry" Lee departed the army, Nathanael Greene appointed Laurens to lead Lee's Legion and his light troops. Along with this command, Laurens's new responsibilities included the gathering and analysis of intelligence for Greene. His military impulsiveness from his early battles, however, remained. On August 27, 1782, during the Battle of the Combahee River or Chehaw Neck, Laurens was fatally shot. The battle was one of the last of the Revolution but only a small skirmish between British and American forces outside of Charleston. Weeks after the battle, British forces withdrew from the city. After Lauren's death, Washington noted that "in a word, he had not a fault that I ever could discover, unless intrepidity bordering upon rashness could come under that denomination; and to this he was excited by the purest motives."