John Buchanan Floyd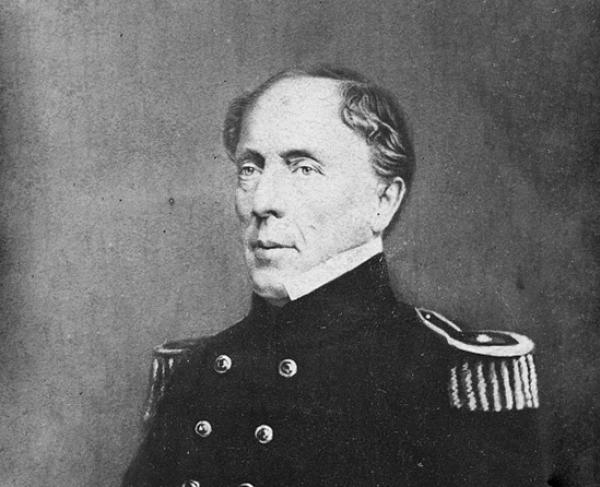 TitleBrigadier General
War & AffiliationCivil War / Confederate
Date of Birth - DeathJune 1, 1806 - August 26, 1863
John Buchanan Floyd, Governor of Virginia, Secretary of War and Confederate General, was born June 1, 1806, near Blacksburg, Virginia. He graduated from South Carolina College in 1829 and moved to Helena, Arkansas, where he practiced law and lost a considerable amount of money in an ill-fated cotton planting venture. He moved back to his home state and was elected to the Virginia House of Delegates in 1847. Floyd became Governor of Virginia in 1848 and served until 1852, during which time he was an active proponent of the new Fugitive Slave Law.
In 1857, President Buchanan appointed Floyd to be his Secretary of War, a post he resigned during the secession crisis of December 1860. Floyd was accused of having overseen the transfer of thousands of arms to the Southern states, and was even indicted on charges of conspiracy and fraud, though those charges were later dropped.
In May, 1861, Floyd was commissioned a brigadier general in the Confederate Army. He served with Robert E. Lee in the western Virginia campaign and was wounded in the arm at the Battle of Carnifex Ferry before being sent west. Floyd assumed command of Fort Donelson, a crucial stronghold on the Cumberland River, on February 13, just as Union forces under Ulysses S. Grant were arriving. Without much personal military experience to draw on, Floyd deferred to his subordinates Gideon Pillow and Simon Bolivar Buckner. After an unsuccessful breakout attempt, Confederate command decided to surrender the fort on February 16. Rather than allow himself to be taken and potentially tried for treason, however, Floyd escaped before the actual surrender and, along with his Virginia troops, made his way to Nashville. For this he was summarily removed from command by President Jefferson Davis. His health soon failed him, and he died a year later on August 26, 1863 in Abingdon, Virginia, where he is buried.