Henry Ossian Flipper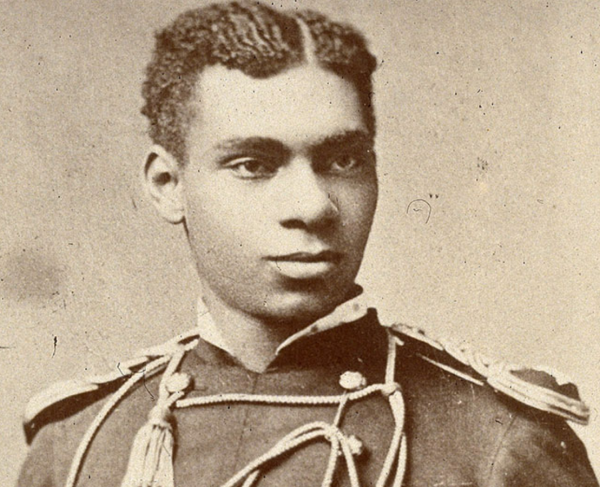 TitleSoldier and engineer
AffiliationAmerican
Date of Birth - DeathMarch 21, 1856 - May 3, 1940
Henry Ossian Flipper was the first African-American to graduate from the United States Military Academy at West Point. 
Flipper was born into slavery on March 21, 1856, in Thomasville, Georgia. After the end of the Civil War, Flipper attended the American Missionary Association, and enrolled at Atlanta University in 1873. 
During his freshman year at Atlanta University, Flipper was appointed to the United States Military Academy at West Point. He was the fifth man of African-American descent accepted into West Point— an institution founded by Congress in 1802 for the purpose of educating and training young men in the theory and practice of military science. West Point's curriculum is no easy feat, but Flipper's time as a West Point cadet was made more challenging due to constant racial ostracization and isolation from his fellow cadets. Despite these hardships, Flipper triumphed, as he became the first African-American to graduate from West Point. On June 14, 1877, Flipper graduated fiftieth in a class of seventy-six. 
After graduation Flipper was commissioned as a second lieutenant and assigned to the 10th United States Cavalry and stationed at Fort Sill, Oklahoma, in 1878. Flipper took on a wide array of duties during his time at Fort Sill, serving as a scout, engineer, construction supervisor, post quartermaster, and commissary officer. Flipper's most notable accomplishments encompassed his engineering projects. Flipper supervised the drainage of malarial ponds at Fort Sill by constructing a drainage system known as 'Flipper's Ditch.' Today, 'Flipper's Ditch' is regarded as a national historic landmark. Additionally, Flipper constructed a road from Fort Sill to Gainesville. 
Despite Flipper's accomplishments as a cadet, lieutenant, and engineer, he was dismissed from service on June 30, 1882. Flipper's dismissal stemmed from the accusation that he embezzled more than $3,000 in commissary funds. The truth was that Flipper was concealing missing post funds whose loss he had nothing to do with until replacement funds were located. Though Flipper was acquitted from charges of embezzlement, he was pronounced guilty of "conduct unbecoming of an officer and a gentleman" and dismissed from the Army. For the rest of his life, Flipper maintained his innocence and sought his reinstatement in the army. He did not succeed in overturning his charges in his lifetime. 
Though Flipper's time as a lieutenant came to an unjust end, he continued to have a distinguished career as a surveyor, engineer, consultant, special agent of the Justice Department, aide to the Senate Committee in Foreign Relations, amongst other positions. Additionally, Flipper published several works regarding his time as a black cadet, lieutenant, and frontiersman. These works include The Colored Cadet at West Point and Black Frontiersman: The Memoirs of Henry O. Flipper, First Black Graduate of West Point. Flipper died on May 3, 1940, in Atlanta, Georgia. Initially, Flipper was buried in the family plot at South-View Cemetery in Jonesboro, Georgia, but he was exhumed and reburied in his hometown of Thomasville, Georgia, in 1978. 
It was only posthumously that Flipper's name was cleared of the charges brought upon him in 1882. In 1976, the Army upgraded Flipper's discharge from "dishonorable" to "honorable." In 1997, a private law firm filed an application of pardon on Lieutenant Flipper's behalf, and President Bill Clinton approved this application, saying "Henry Flipper did all his country asked him to do." On February 19, 1999, Lieutenant Henry O. Flipper was formally pardoned, effectively ending the decades-long effort to clear his name.