Christopher Wren Bunker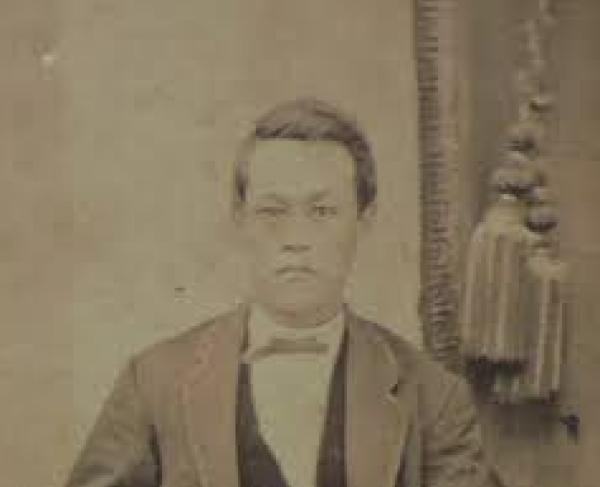 TitleSoldier
War & AffiliationCivil War / Confederate
Date of Birth - DeathApril 8, 1845 - April 02, 1932
Born on April 8, 1845, Christopher Wren Bunker served three years for the Confederacy during the Civil War. Christopher was the son of conjoined twin and plantation owner Chang Bunker. Of the twenty-two children of Chang and Eng Bunker, Christopher and his cousin, Stephen Bunker, were the only two to serve during the Civil War.
Prior to his formal enlistment, Christopher Bunker aided the Confederate cause by housing and servicing troops at Mount Airy, his family's plantation, in North Carolina. Christopher Bunker enlisted in the Thirty-seventh Battalion of the Virginia Cavalry on April 1, 1863, and his first engagement occurred during Confederate Brigadier General John McCausland's attack on Chambersburg. Christopher Bunker was one of 2,600 men recruited for the offensive campaign. Though the Confederates succeeded in burning Chambersburg, Union officers imprisoned Bunker and other members of his battalion while the battalion camped out in Moorefield, West Virginia.
Christopher Bunker was held prisoner at Camp Chase near Columbus, Ohio— the largest Federal military prison at the time. The conditions at Camp Chase were bleak: a twelve-foot high wooden wall surrounded the prison and inmates were housed in wooden barracks and forced to sleep on straw-covered bunk beds. Bunker's journals from his time in prison reveal that he consumed cooked rats due to food shortages, was plagued by head lice, and suffered from variola— a virus with similar symptoms to smallpox and chickenpox. Bunker remained a prisoner at Camp Chase until March 4, 1865, until he was freed in a prisoner exchange. On April 17, 1865, Bunker returned home to his family's plantation in North Carolina.