The American army at Valley Forge during the winter of 1777-1778 comprised an astonishingly diverse population. Among the ranks stood men of French and German descent, African Americans, and Native Americans; supporting these soldiers marched a significant number of women, doing their part for the cause of liberty. In addition to Martha Washington famously joining her husband at his headquarters, hundreds of other wives participated in helping the Continental Army to survive that frigid winter of 1777-1778. An estimated 200 to 400 women followed their husbands or sweethearts to Valley Forge fulfilling invaluable roles like laundering clothes or bandaging wounds. In exchange for these services, the army often provided women with food, shelter, and occasionally a wage. Though General George Washington initially believed women could hinder the army's ability to move swiftly, he soon found that they served as an invaluable asset to the American cause.  
With this recognition in mind, Washington summoned his own wife to Valley Forge. Joining her husband for part of each winter encampment of the war, Martha Washington hurried to her husband's side in February 1778. Washington's aide-de-camp Colonel Richard Kidder Meade met her at the Susquehanna ferry dock after journeying 10 days from Mount Vernon. From there, he escorted her, along with a group of slaves, to Valley Forge. There, she fulfilled domestic duties at Washington's headquarters, hosting political leaders and military officers as well as overseeing necessary daily tasks. She organized meals for her husband and his staff and entertained guests, mostly military officers and their wives, including a celebration of Washington's birthday on February 22, 1778. Martha also acted as her husband's secretary, copying letters and representing Washington at official and ceremonial functions. Perhaps most importantly, though, she served as a close confidant to her husband during a trying time.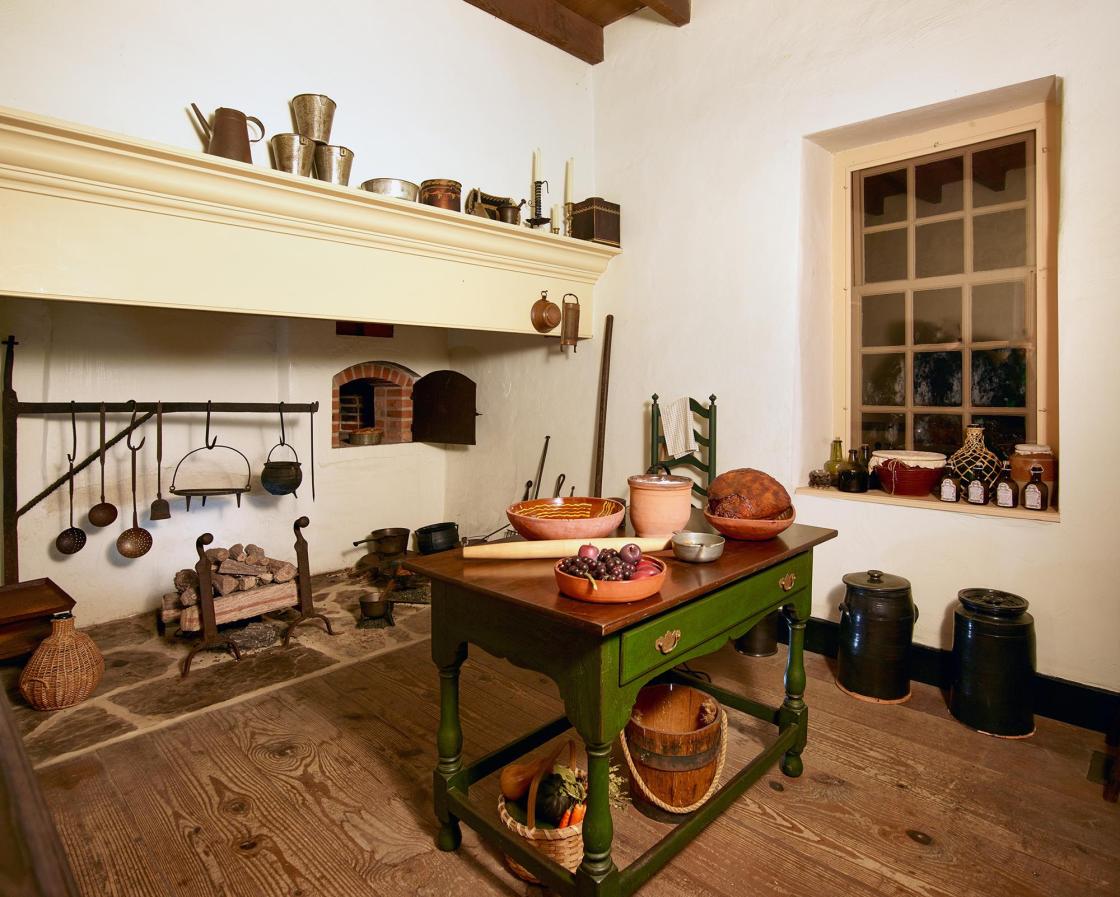 Along with Martha Washington, several other officers' wives followed their husbands to the dismal winter camp at Valley Forge. Sarah Livingston Alexander, also known as Lady Stirling, joined her husband Major General William Alexander, Lord Stirling, in his camp and even participated with other officers' wives in a production of the play Cato. Catharine Littlefield "Caty" Greene, wife of General Nathanael Greene, and Lucy Flucker Knox, wife of Continental artillery chief General Henry Knox, arrived at the behest of their husbands too. Twenty-four-year-old Caty Greene met her husband at Valley Forge in January 1778, leaving behind two young children in Rhode Island. Like Martha Washington, she embraced the role of managing her husband's headquarters and entertaining guests.  
Lucy Knox was one of the youngest of the officers' wives, a mere twenty-two years old in 1778. Arriving in May of that year along with her two-year-old daughter, Lucy constituted just one of countless mothers with young children or children soon to come. Washington himself noted the multitude of pregnant women in the camp as well as those who brought their children along. Despite these challenges, the Valley Forge women carried on their duties through the cold and snow just like their husbands and sweethearts did.  
Other women, like Jane Norton, served as nurses at the deadly winter encampment. Typhoid and dysentery spread quickly through the camp, and Washington soon ordered his regimental commanders to recruit as many women as possible to serve as nurses. The wife of drum major William Norton, Jane mentioned her service as a nurse at Valley Forge in her pension application years after the war. Polly Cooper, a member of the Oneida Delegation visiting Valley Forge in May 1778, offered her assistance to the sick and dying as well. The young Native American woman also distributed hundreds of bushels of white corn to the troops as well as taught them how to use the husks to make soup. Oneida oral tradition holds that Martha Washington presented Polly Cooper with a black shawl for her services to the American army that winter.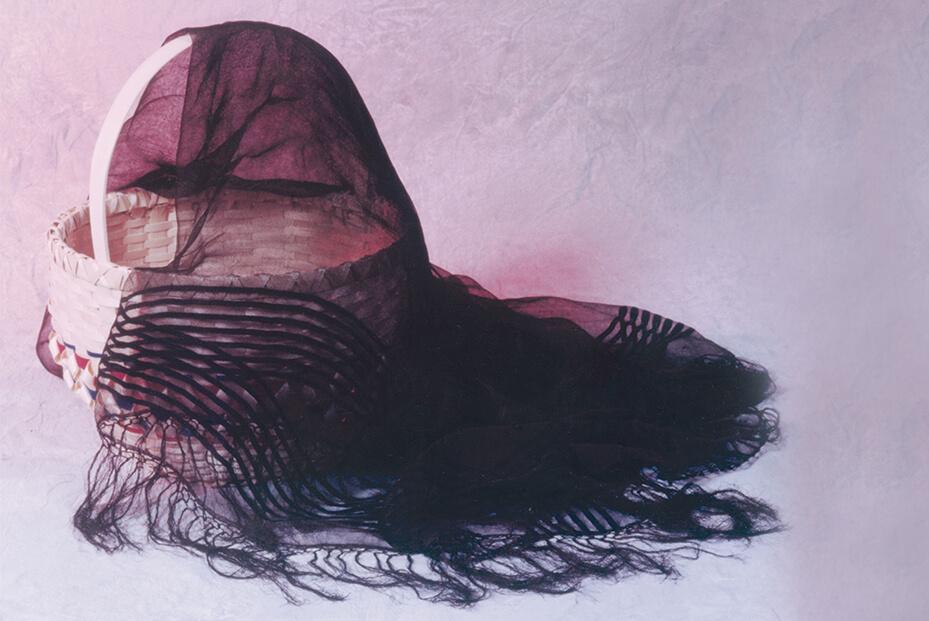 Among Washington's personal staff, Hannah Till accompanied Martha Washington on the journey to Valley Forge. An enslaved servant to Reverend John Mason, Hannah was leased by her owner to General Washington as a domestic servant. Along with her husband Isaac, another slave leased by his owner to Washington, Hannah worked tirelessly in the Isaac Potts house, where the general established his headquarters. The couple had three children by 1777, and the Tills welcomed a fourth in January 1778 during their time at Valley Forge. Hannah and Isaac Till both secured an agreement to purchase their freedom, which they did in October 1778. However, Hannah continued to serve Washington, as well as Major General Marquis de Lafayette, as a paid cook throughout the war.  
Margaret Thomas also worked at the Potts house, but unlike Hannah Till she laundered and mended clothing as a free Black woman. Serving Washington on his staff since the Boston Campaign in 1776, Margaret shared her responsibility as a laundress with William Lee, one of the commander-in-chief's slaves, whom she later married. Financial documents, signed by Margaret, indicate that she earned $66 and a pound of indigo for washing and mending clothes, bedding, and table linens for the general. Elizabeth Thompson, a seventy-year-old Irish woman, oversaw Washington's domestic staff, both free and enslaved. Serving this role from 1776 to 1781, Elizabeth managed the Potts household during Washington's stay from his arrival in December 1777 to his departure from Valley Forge in June 1778. Her responsibilities, in addition to managing the domestic staff, included purchasing goods for the household and maintaining the supply of dishware and linens.  
Though women rarely joined the ranks in military engagements, this occurrence indeed took place. Mary Ludwig Hayes, better known as Molly Pitcher, followed her husband William Hayes with the 4th Continental Artillery Regiment through the Philadelphia Campaign to the army's winter encampment at Valley Forge. The daughter of New Jersey dairyman, Mary assisted a contingent of women, led by Martha Washington, in laundering clothes and blankets as well as tending to ill soldiers. As Baron von Steuben trained the Continental army in the spring of 1778, Mary Hayes and other women aided the gun crews by carrying buckets, or pitchers, of water to them in the field. That summer, she allegedly participated in the Battle of Monmouth by assisting an artillery crew in place of her wounded husband. Other women remained with the army even after their husbands had been wounded or taken ill. Mary Geyer followed her husband Peter and eleven-year-old son John in the 13th Pennsylvania through the Philadelphia Campaign. Though Peter and John were wounded at Germantown in October 1777, Mary remained at their side through the winter as her husband and son fulfilled their twenty-one-month enlistment.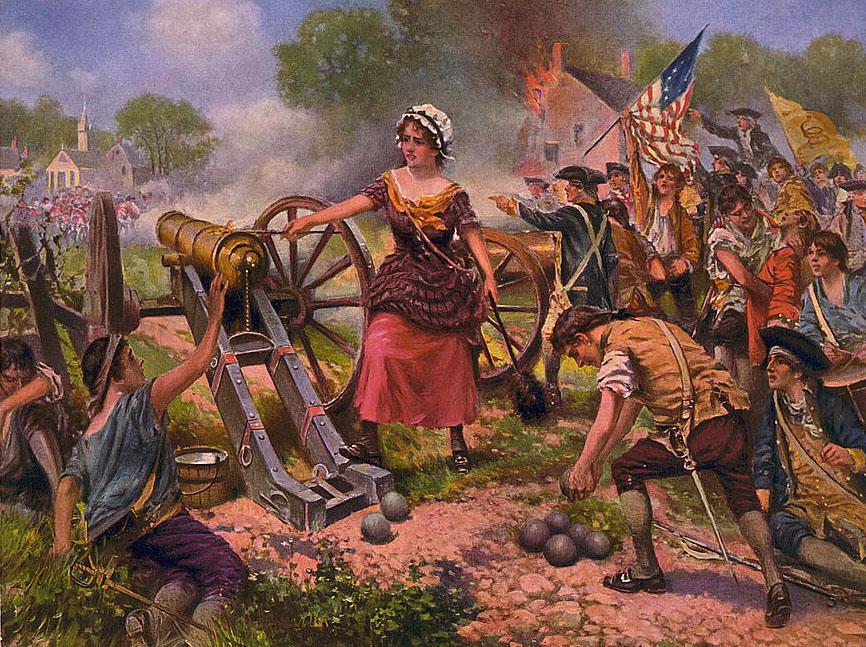 Though most women at Valley Forge took their place in helping the army survive that winter, others proved to be more an agitation. Two soldiers' wives, Mary Johnson and Ann McIntire found themselves caught up in a mutiny and desertion plot in January 1778. The women allegedly conspired with ten other soldiers to desert the Valley Forge camp, though the courts martial addressed the case with relative mercy. The court acquitted Ann McIntire and her husband, William, along with one other soldier. Although the court convicted the others, including Mary Johnson, their punishment consisted of only 100 lashes and the dismissal of Mary from camp.  
The plight of the Continentals at Valley Forge reached a contingent of patriotic Philadelphia women. Learning of the army's location, they quickly hatched a plan of aid. On January 7, 1778, the American army watched from their cabins and tents as the women drove ten oxen "fit for slaughtering" into their camp. The women also brought with them 2,000 shirts that they smuggled and sewed under the noses of their British occupiers. Though these female firebrands arguably quenched the hunger and provided warmth for many a soldier at Valley Forge, they likely knew little of the army's true condition that winter – for Washington kept this information to a few of his closest confidants, fearing that it would inevitably reach the British in Philadelphia.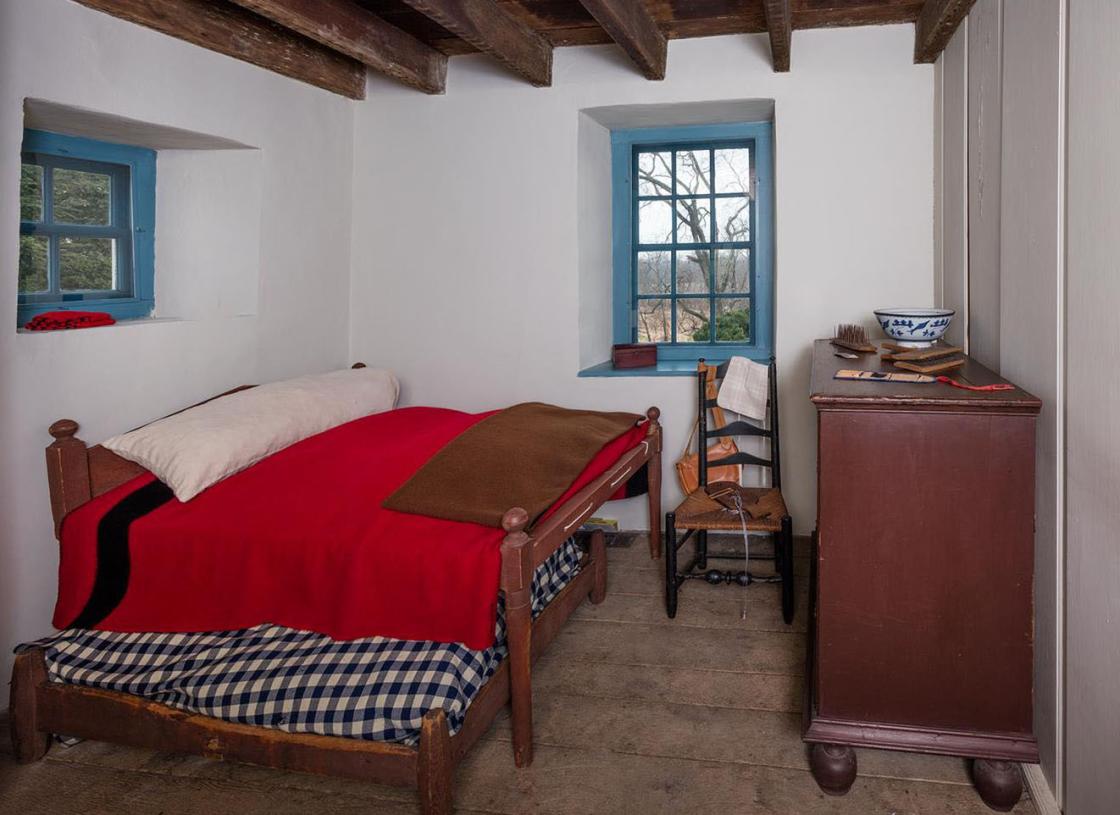 Not all women at Valley Forge shared the responsibilities of managing camp life or providing aide to the beleaguered army. Instead, many residents of the area passively watched as the army arrived and, in many cases, ruined their livelihood. Elizabeth Stephens and her husband David lived with their two adult sons in a 33 by 22-foot stone farmhouse along the River Road. Elizabeth gazed out her window as thousands of soldiers arrived on their farm in December 1777. She lived uncomfortably with her husband and children as Brigadier General James Varnum and his staff rented their house during the cold winter months. Confined to living with her family in one room on the first floor, Elizabeth Stephens shared the small kitchen with Varnum's staff, helping to prepare meals and hosting guests.  
As the Continental army shivered through the cold in the winter of 1777 and 1778, women played a vital part in establishing a standard of cleanliness and health in the dirty and disease-ridden camp. Their roles as nurses, seamstresses, laundresses, and, perhaps most importantly, confidants provided undying support in one of the nation's most difficult times, while their courage and sacrifice set an example for future national crises. From Martha Washington to Hannah Till, each woman etched her story in history as part of the Valley Forge legend.  
Further Reading: 
Epic on the Schuylkill: The Valley Forge Encampment By: John B.B. Trussell, Jr.  
Following the Drum: Women at the Valley Forge Encampment By: Nancy K. Loane