Wilson-Kautz Raid
Petersburg Campaign - June 29, 1864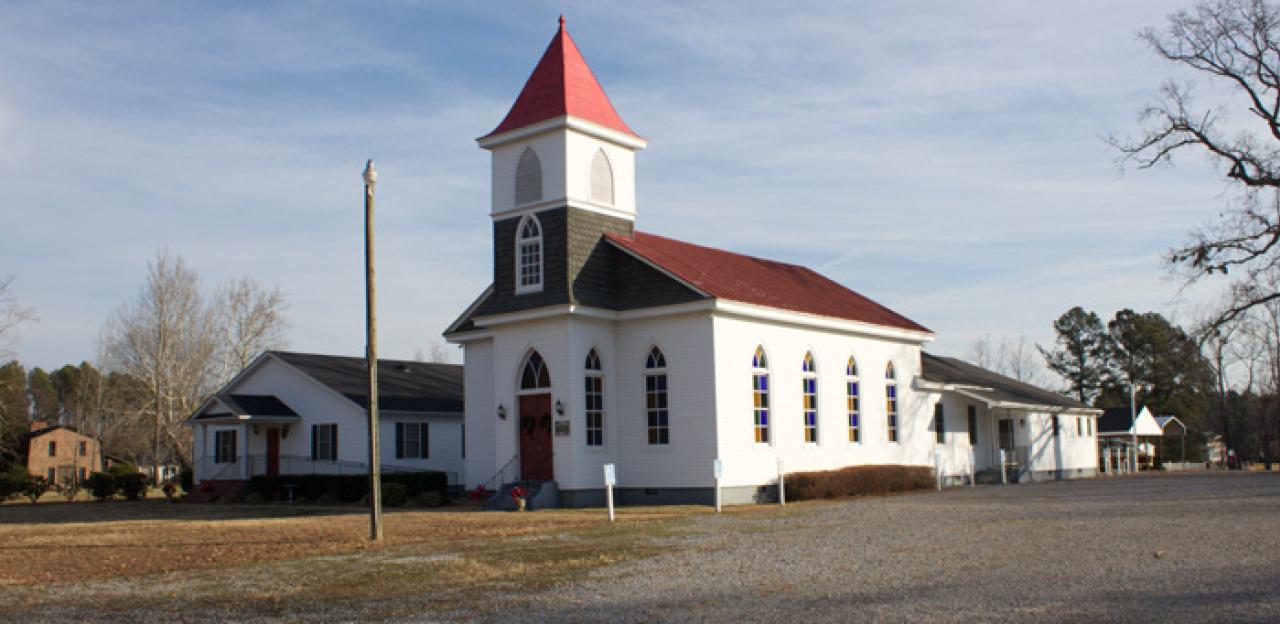 A. Wilson Greene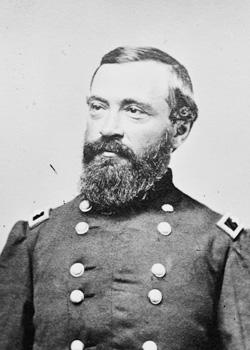 The Oak Grove Methodist Church, first known as Hubbard's Meeting House, was built here in 1820. The present structure, on the site of the original, is a postwar reconstruction. It fronts what, in 1864, was the Halifax Road, a highway leading from Petersburg to North Carolina. The current Halifax Road follows the wartime alignment of the Weldon Railroad. 
On June 22, 1864, as Union hopes of a quick dash into Petersburg faded, Ulysses S. Grant aimed to cut Confederate supply lines into Petersburg and thought that a powerful cavalry force might do the trick. Union Generals James H. Wilson and August V. Kautz left Union lines near here with about 5,500 horsemen, 16 cannon, and orders to destroy the three railroads that fed Richmond and Petersburg from the south and west. The blue-clad troopers damaged the Petersburg, South Side, and Richmond & Danville lines before being stymied on June 25 at the Staunton River Bridge, nearly 100 miles from here. Wilson and Kautz then concentrated on returning to their own lines, as Confederate cavalry under Generals Wade Hampton and Fitzhugh Lee and several infantry brigades moved to intercept them. 
The showdown occurred here on June 29, 1864, and is knows as the First Battles of Reams Station. Fitz Lee and the Confederate infantry occupied the direct routes to the Union lines to the east and north. Hampton moved his troopers up from the south, nearly surrounding their quarry. The ensuing battle cost Wilson about 1,000 casualties, all of his guns, and most of his plunder-filled wagons. Kautz managed to push through a seemingly impenetrable swamp to the southeast and escaped with less mayhem. The Union troopers staggered into their own lines two days later.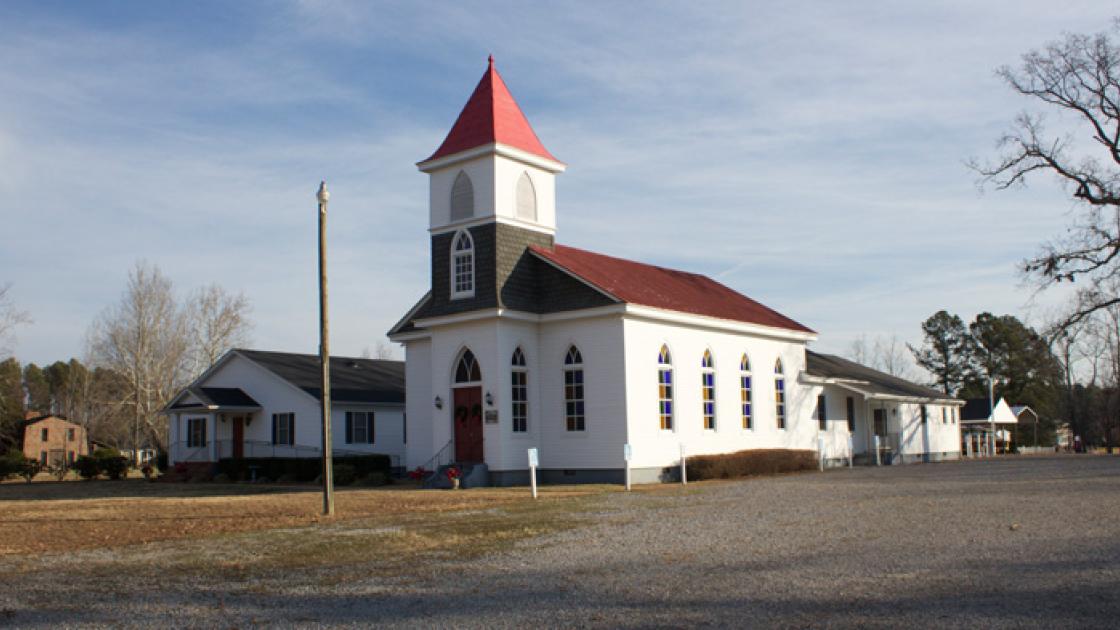 The Wilson-Kautz Raid covered some 350 miles and destroyed railroad tracks but at the cost of 1,445 casualties. The Confederates repaired their damaged railroads in short order, demonstrating to Grant that more than cavalry would be needed to isolate Petersburg. 
Related Battles
Battle Facts
City of Petersburg, VA | June 15, 1864
Result: Confederate Victory
Estimated Casualties
11,386