Warrior Legacy: Ceo Bauer
From Williamsburg to Metz, a family tradition of service

Greenville Daily News
"To Jim Lighthizer," the handwritten note began, "This contribution is greater than most of my contributions because my great grandfather Stephen Perry was a soldier in the 70th New York regiment at the Battle of Williamsburg." The missive went on to detail Perry's Civil War service, from the time he enlisted in 1861 until he was mustered out in 1865 following the surrender at Appomattox, including stints spent in the hospital for a wound suffered before Petersburg and intestinal illness. "He was always a private, leading me to wonder if he could read and write, as he left no written record." 
The level of research into and introspection regarding an ancestor evident in the note are not uncommon for Trust members. Nor are tales of travelling to visit places where those ancestors fought and finding the experience a moving one, as the letter went on to describe. Instead, it was the closing sentence, penned by Ceo Bauer of Ithaca, Mich., that made the note extraordinary: "This September (virus permitting), our WWII 95th Infantry Division Association has scheduled our annual reunion at Williamsburg and my hope is to visit the battle sites again."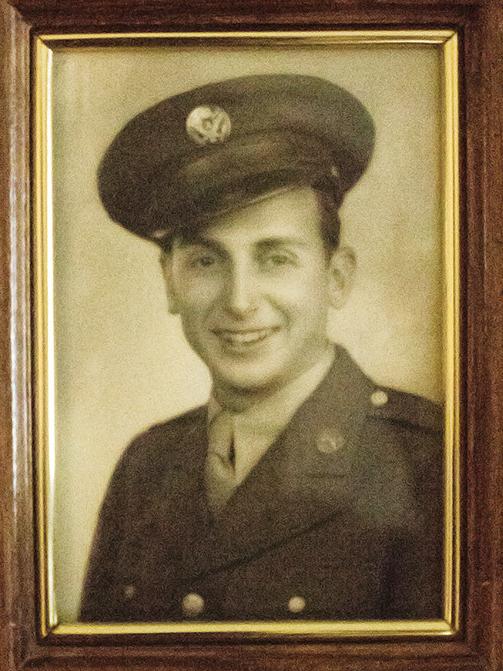 Bauer is part of a shrinking subset of the American Battlefield Trust's membership, soldiers of the Greatest Generation who fought in World War II. He is also a member of another distinguished group, our Steadfast Patriot Brigade, recognizing more than 200 lifetime gifts to the Trust illustrating the resonance this former soldier finds in our mission. 
Born in Montcalm County, Mich., Bauer was drafted into the U.S. Army in 1943 at age 19. "I had intended to join the Army but hadn't gotten around to it yet when I got drafted," he told his local paper, the Daily News, last year. "I was young. I had graduated high school, but we were much less sophisticated than you are now. We had mainly spent our times in either school or on farms, and we hadn't been much of anywhere else."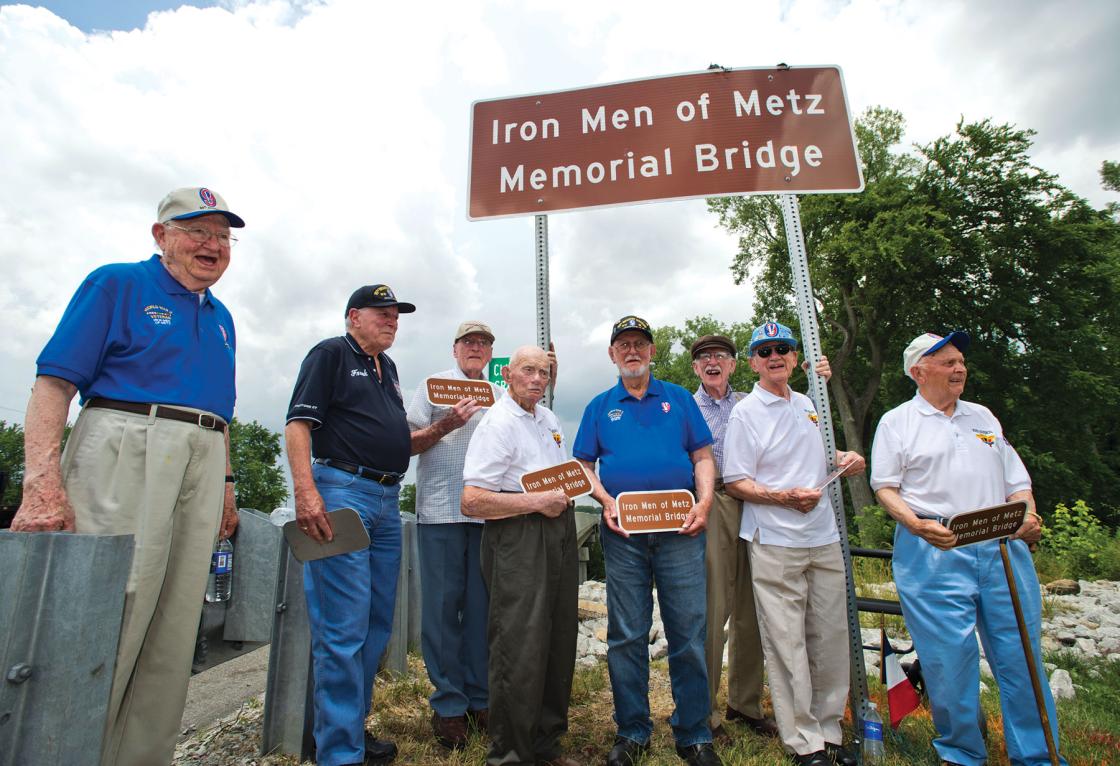 When his training was complete, he was assigned to the 377th Regiment of the 95th Infantry Division, soon immortalized as the Iron Men of Metz. On November 8, 1944, during the ultimately successful assault against that city in northern France, he was hit by shrapnel across much of his body – arms, legs, torso and head. Bauer, who never married, received the Purple Heart in recognition for his sacrifice and, just last year, was honored with the French Legion of Honor. 
Men like Ceo Bauer exemplify the Warrior Legacy that extends across history, connecting today's soldiers and their families with those of past generations.