Virginia at War: Part IV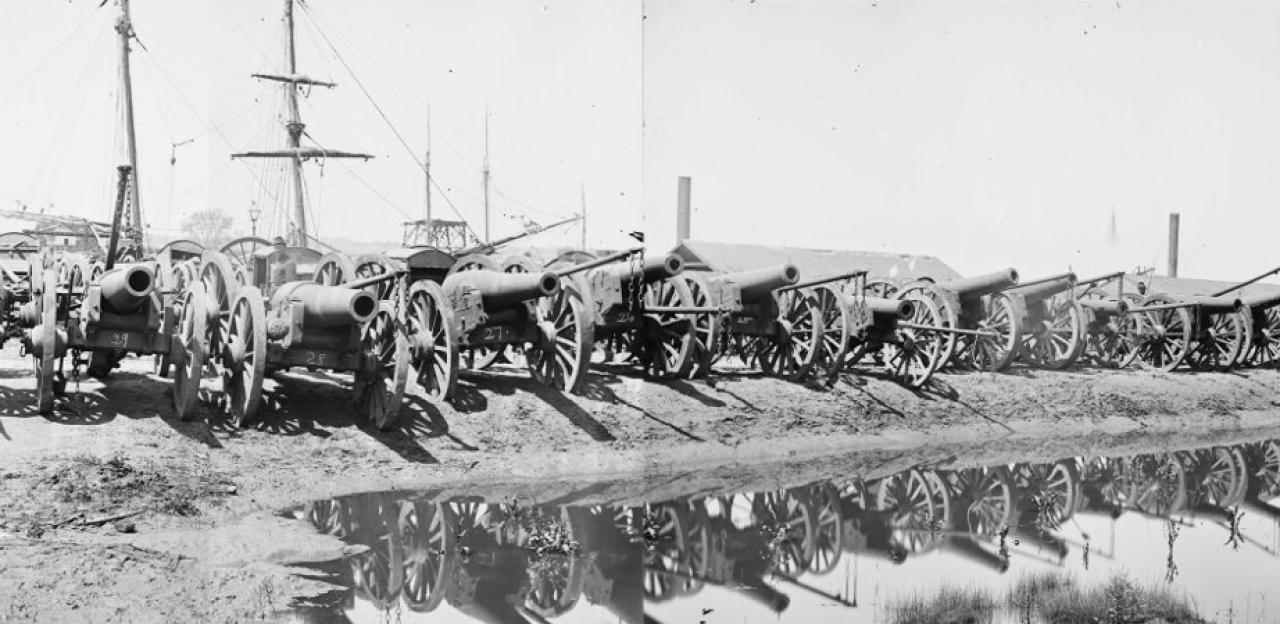 Technology in Virginia
The decades prior to the Civil War had seen unprecedented advances in technology.  Railroads crisscrossed the nation, news was sent by telegraph and factories produced goods in hours that had previously taken weeks.  The necessities of war spurred a whole wave of technological advances -- new equipment, new weaponry, new ships.  Both sides were determined to use technological advances to gain an advantage on Virginia's battlefields.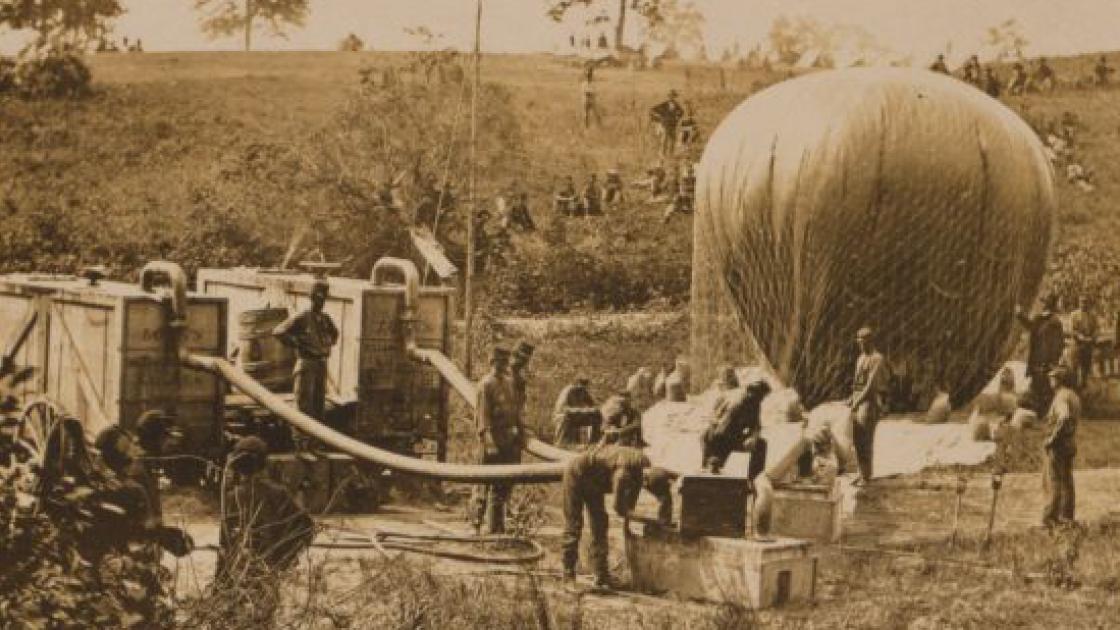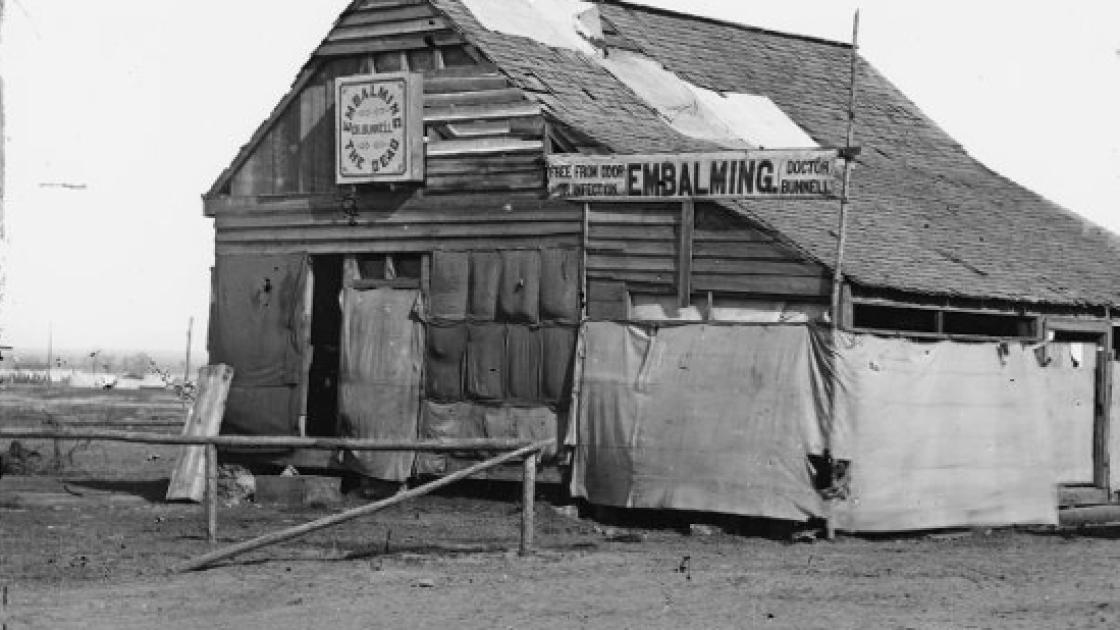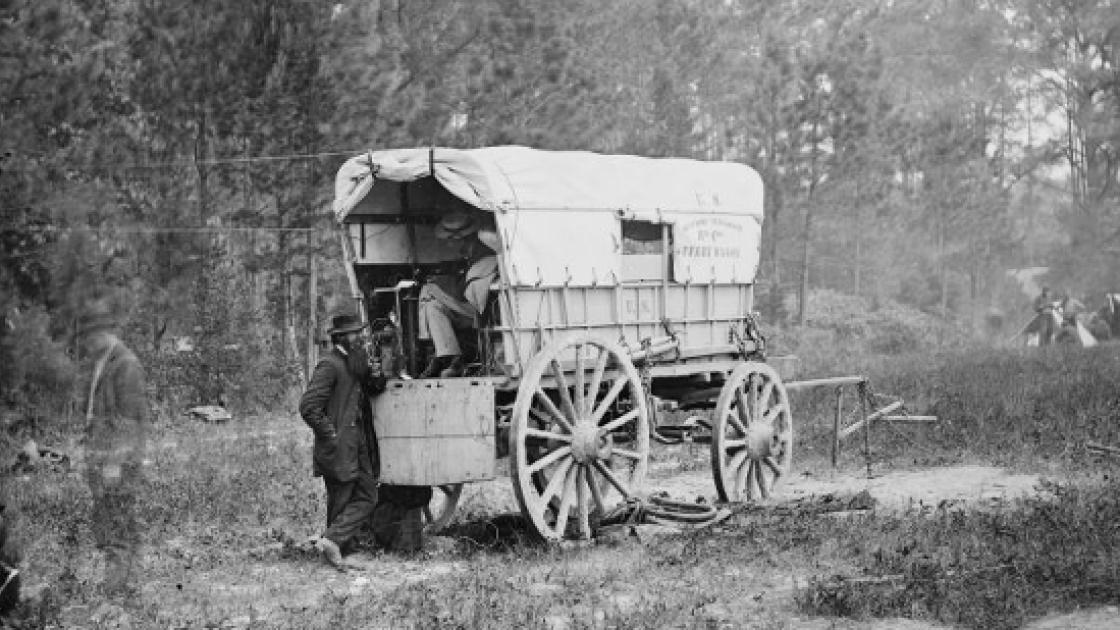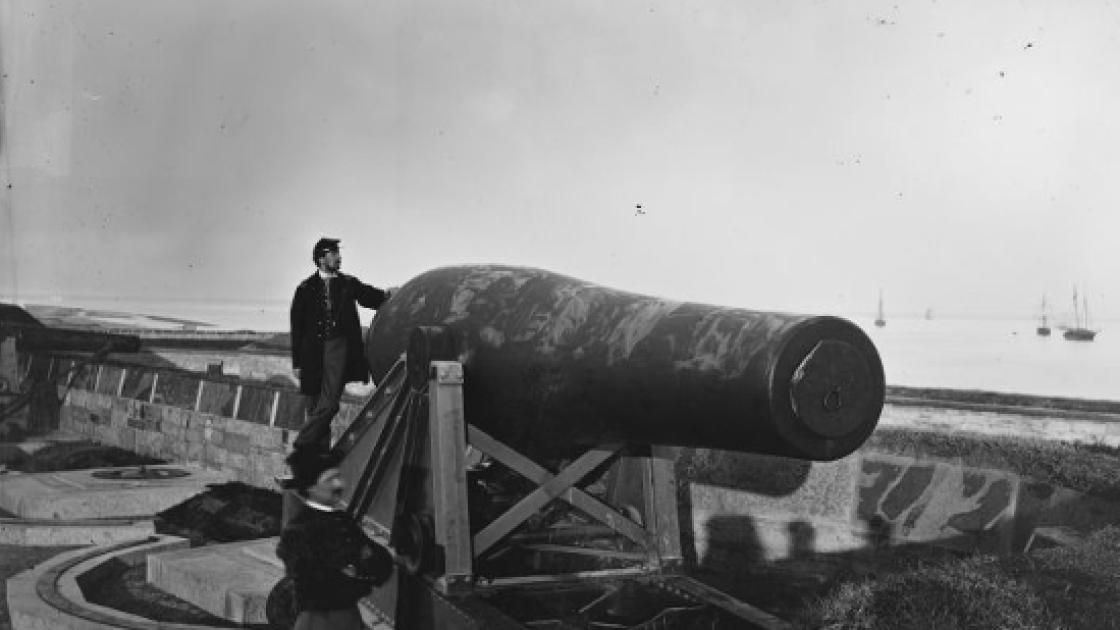 Photographers
Because a "picture is worth a thousand words," the work of Civil War photographers in Virginia helps us to connect with our past.  The war takes on an immediacy and vibrancy that cannot be readily conjured for previous eras.  The men who made these photographs remain somewhat mysterious -- none wrote memoirs and few primary sources exist, other than the photos themselves.  Let us examine the "big four" of photography in Virginia.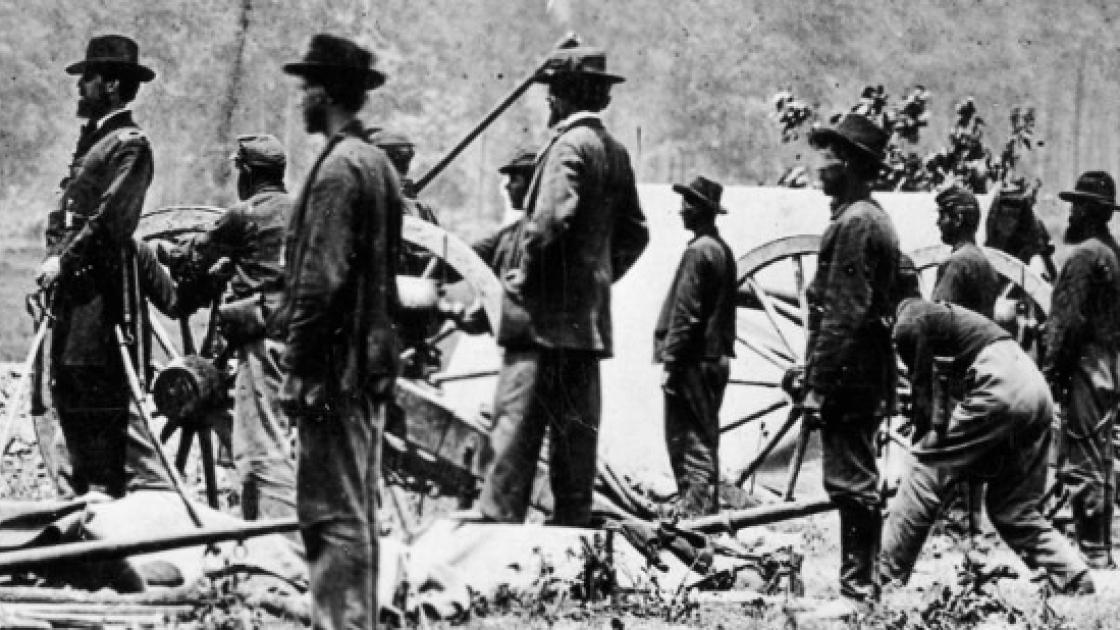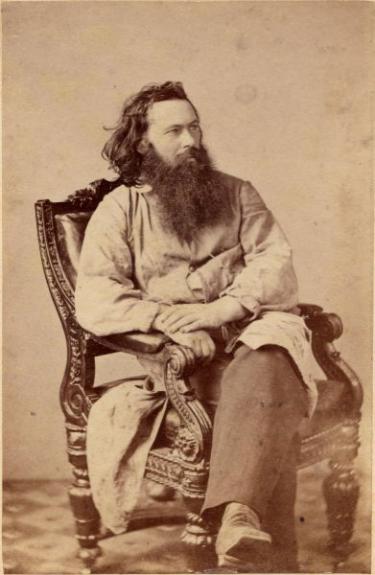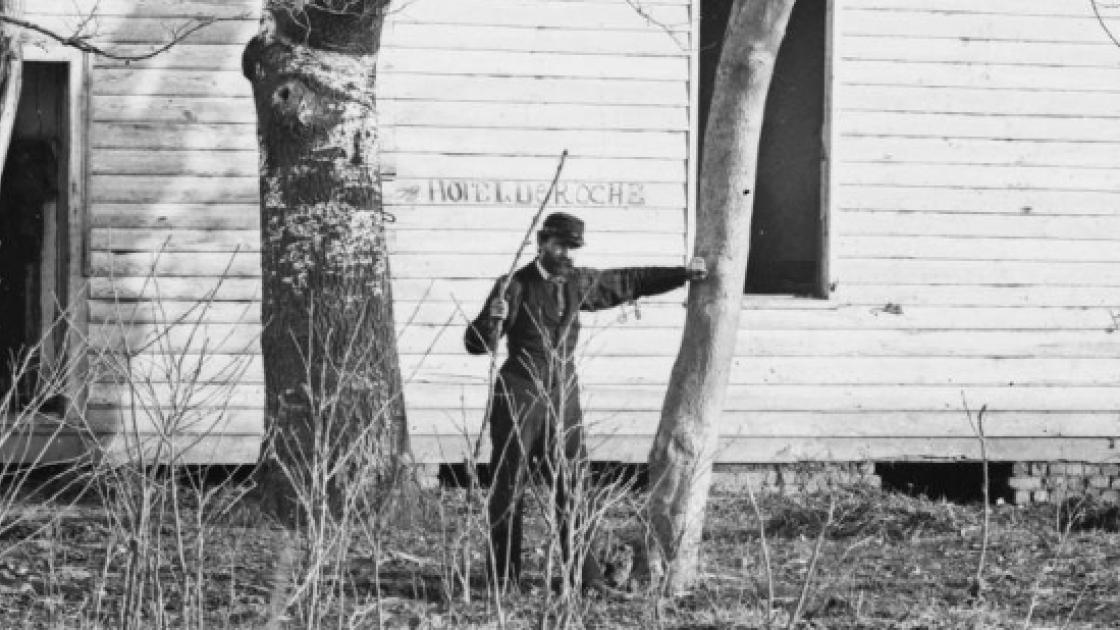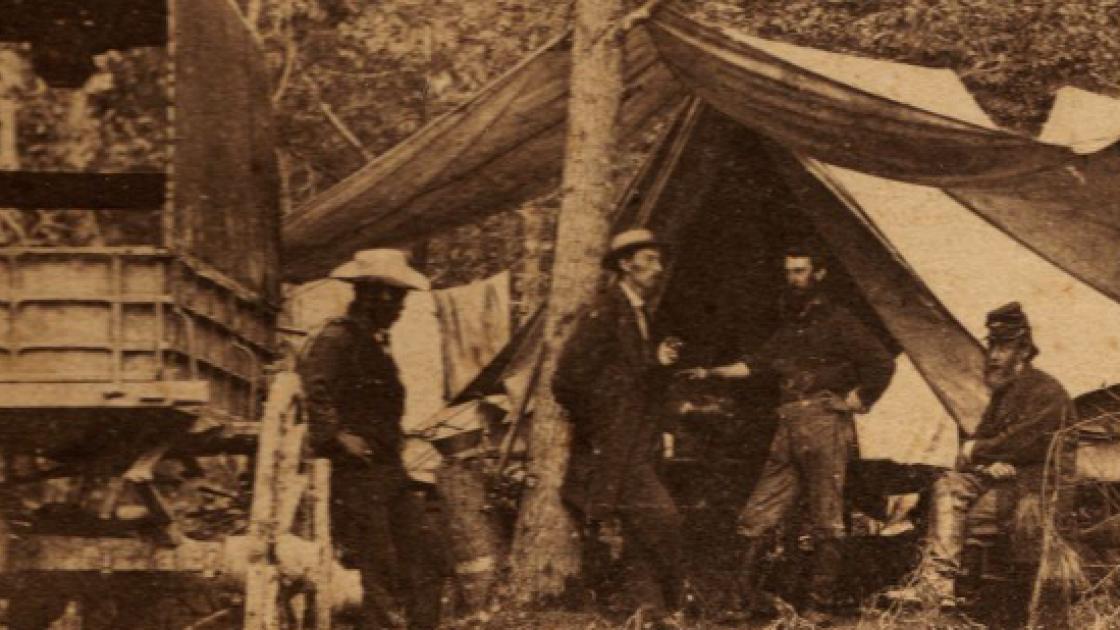 Panoramas of War
Photographers usually operated in the rear of the advancing armies, often during months of relative inactivity.  With so much time and so many rich subjects, it was inevitable that the photographers would take panoramic photographs.  For various reasons these historic images never sold well and were consequently soon forgotten.  Some of these valuable works are displayed here, in their entirety, for the first time since the Civil War.


Learn More About Virgina at War: Before the War | Confederates Ascendant | In the Trenches