Virginia at War: Part II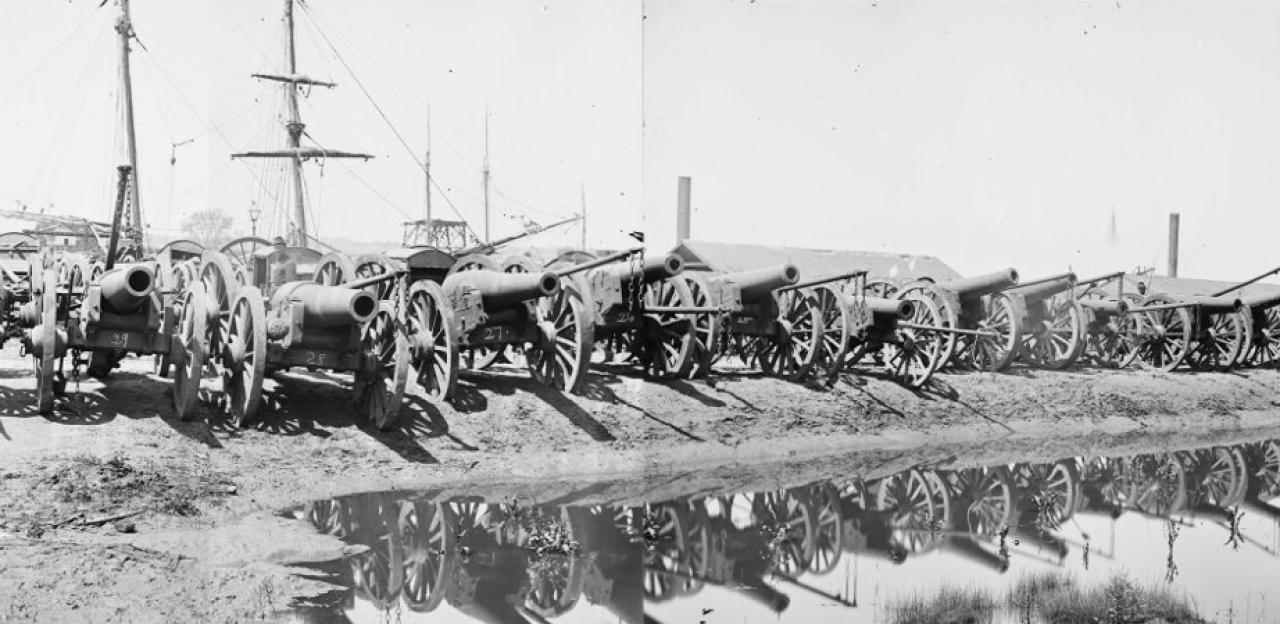 Moving an Army
Moving an army into enemy territory is harder than moving chess pieces around a board.  The Union army that invaded Virginia required 700 tons of food per day for the soldiers and animals.  The men also required ammunition, uniforms, shoes and wagons to distribute all these supplies.  Every time the Union army moved, it was equivalent to transporting the tenth largest city in the United States.  How was it done?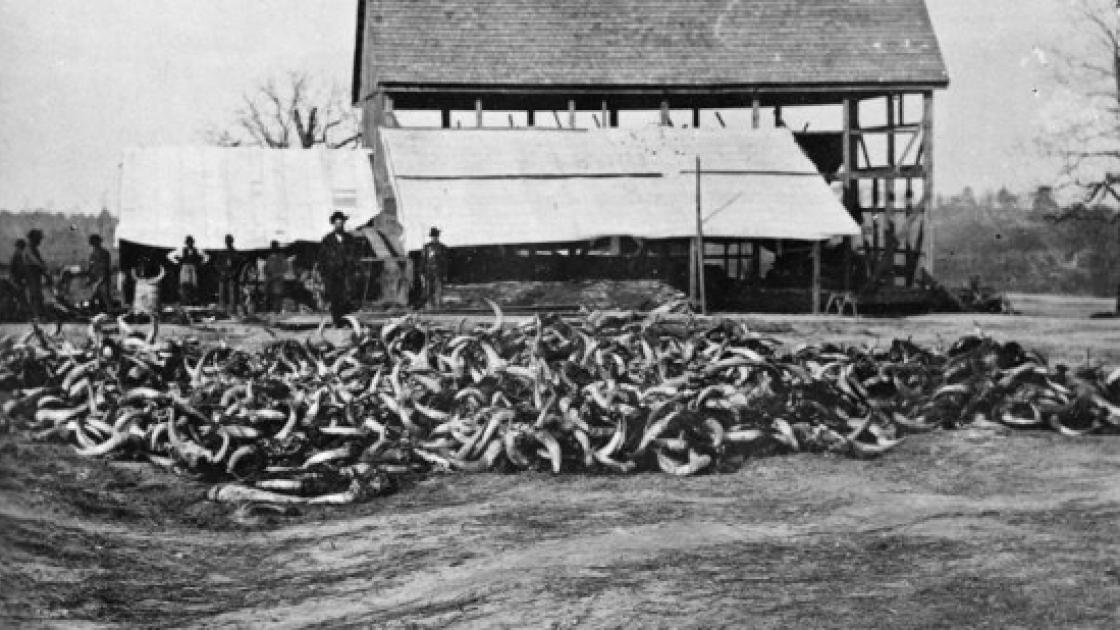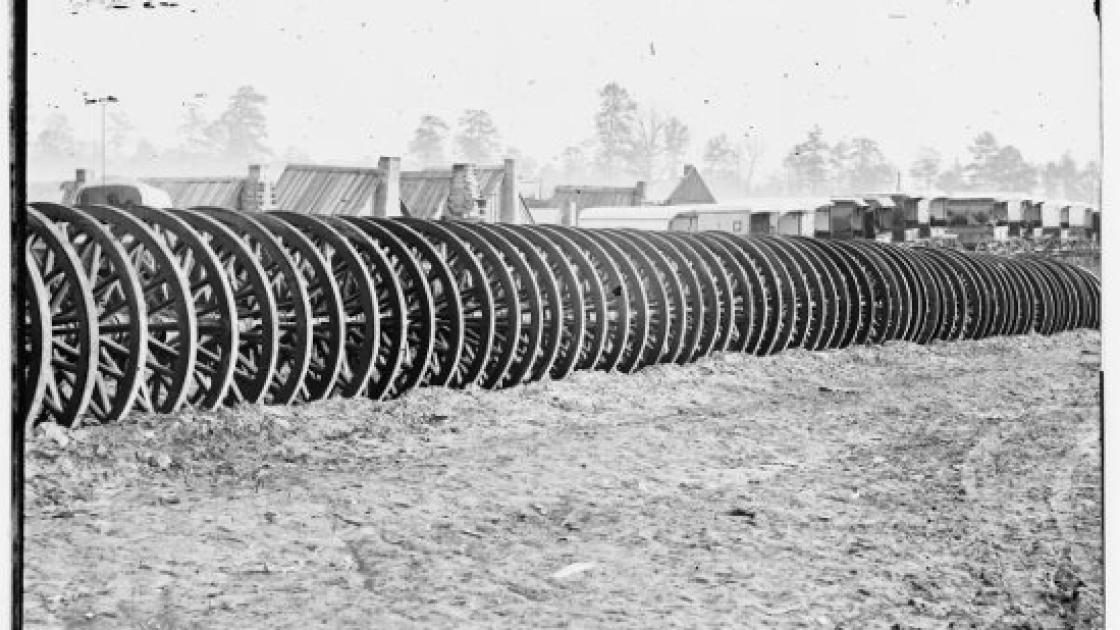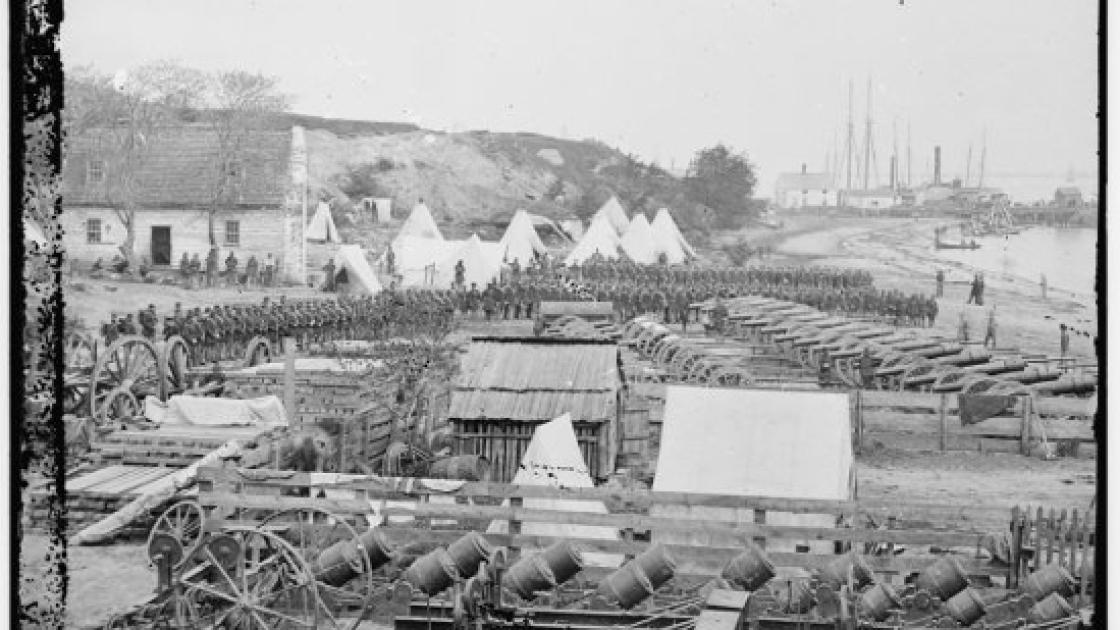 On To Richmond!
In the spring of 1862, after much prodding, General McClellan embarked on an ambitious plan.  He would send his army from Northern Virginia down the Chesapeake Bay on boats, land them at Fort Monroe with orders to quickly drive up the Virginia Peninsula, and capture Richmond before the Confederate army could react.  McClellan's campaign ended in defeat, however, with Confederates still in control of Richmond, and with a new, victorious, general in command.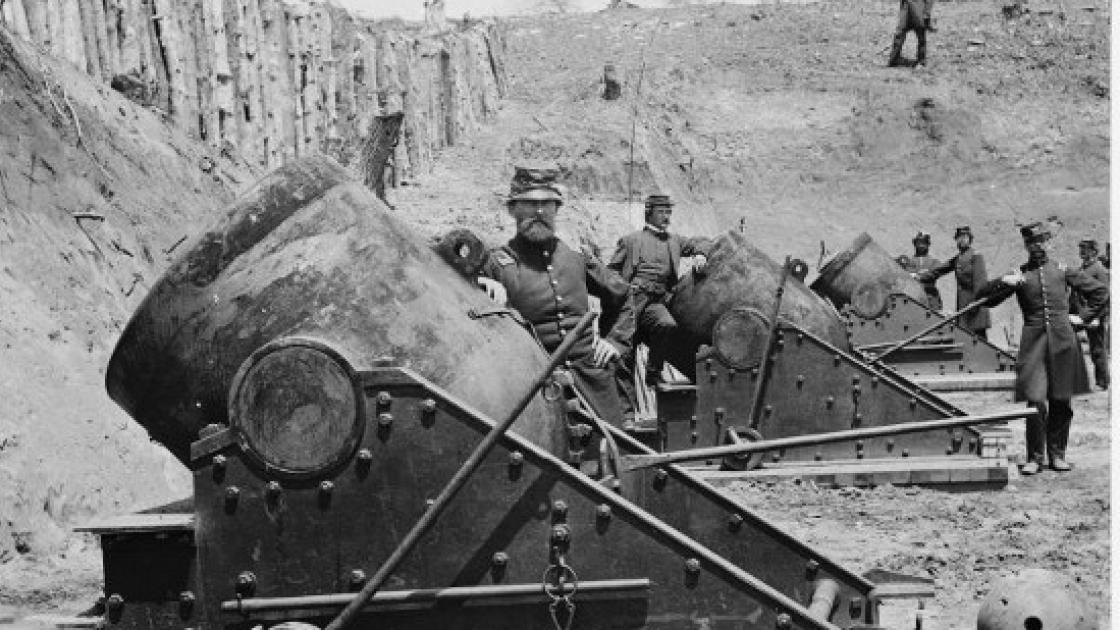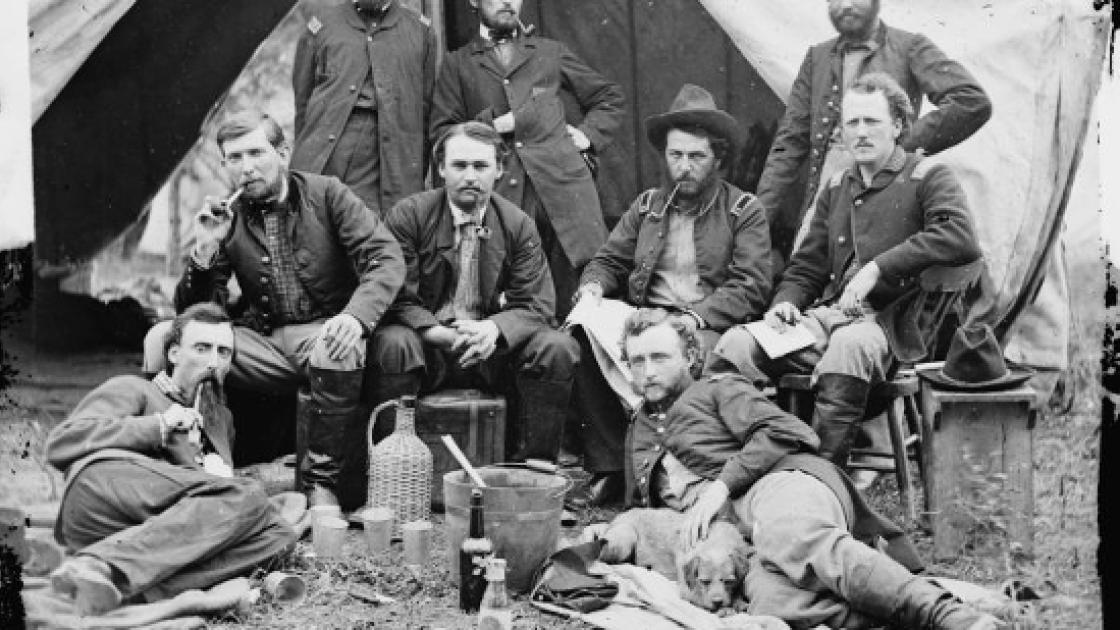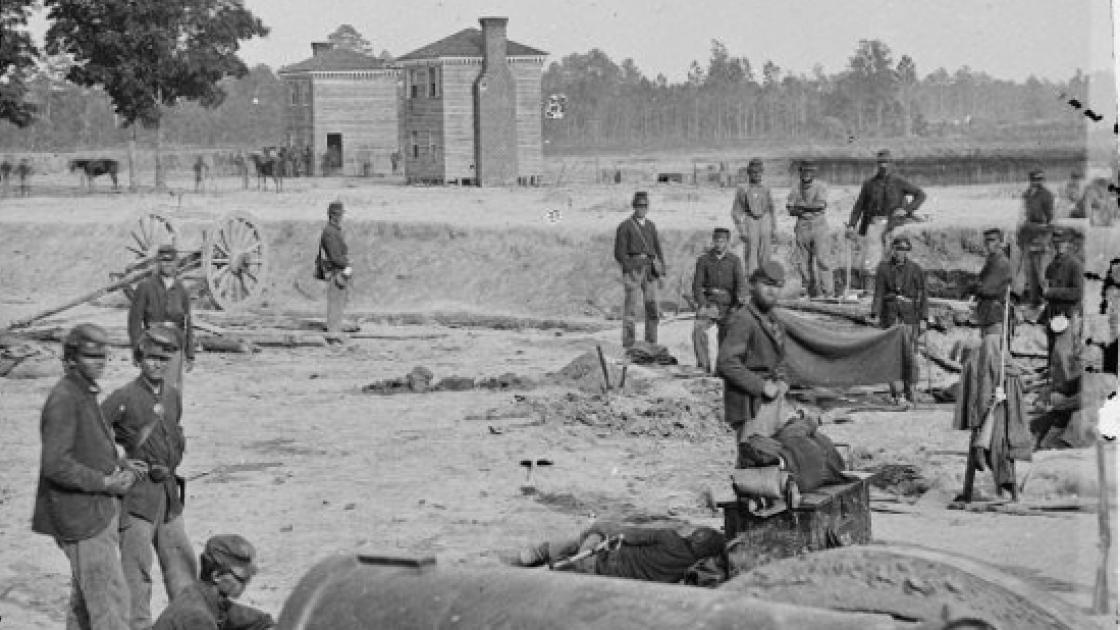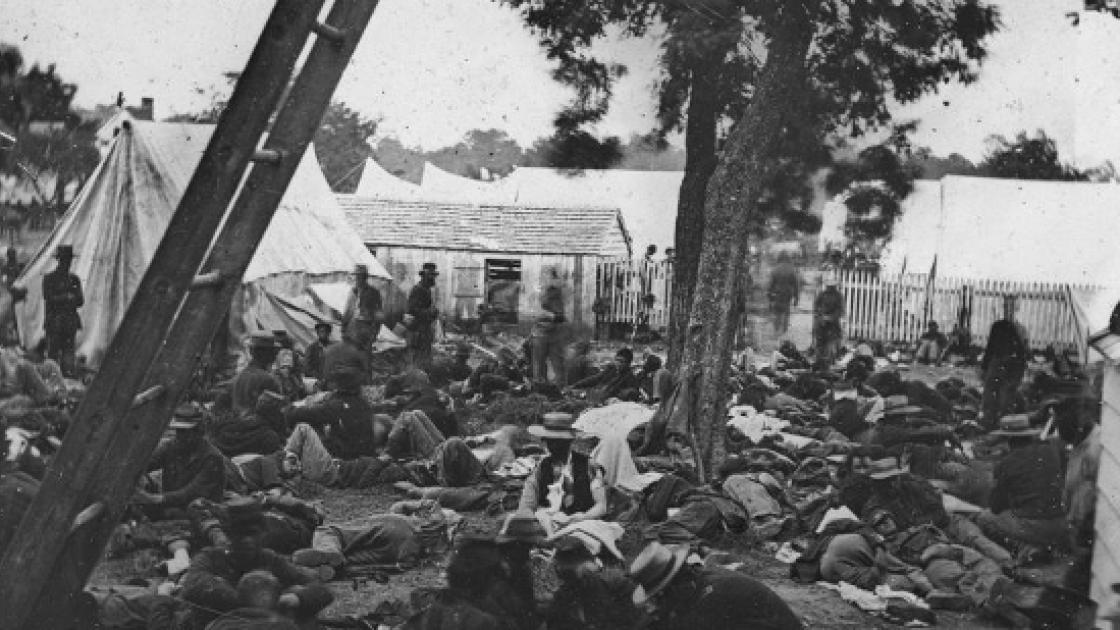 Confederates Ascendant
Three major consequences emerged from the Seven Days' Battles.  First, Robert E. Lee, the newest Southern hero, took command of the Confederacy's largest army, a position he would hold until its surrender.  Next, McClellan's star faded completely, leading Lincoln to transfer his command to Maj. Gen. John Pope's new Army of Virginia, rather than publicly fire the still-popular general.  Finally, Lincoln began to embrace the concept of emancipation and a hard-war strategy, rather than the limited war espoused by McClellan.  Lee did not intend to wait while Northern political and military squabbles worked themselves out.  He went on the offensive.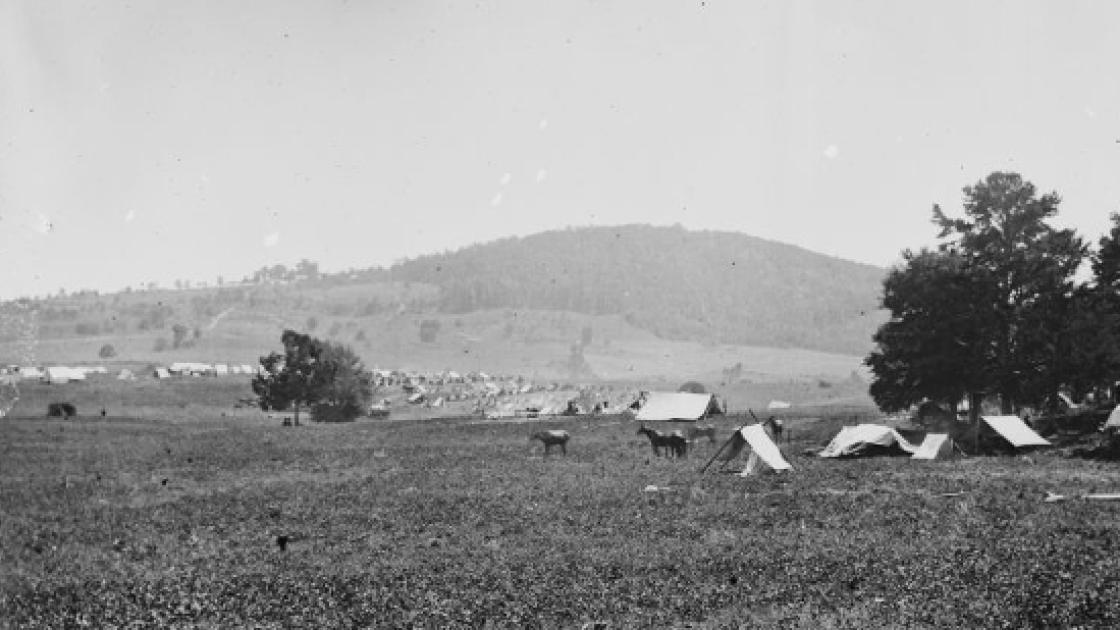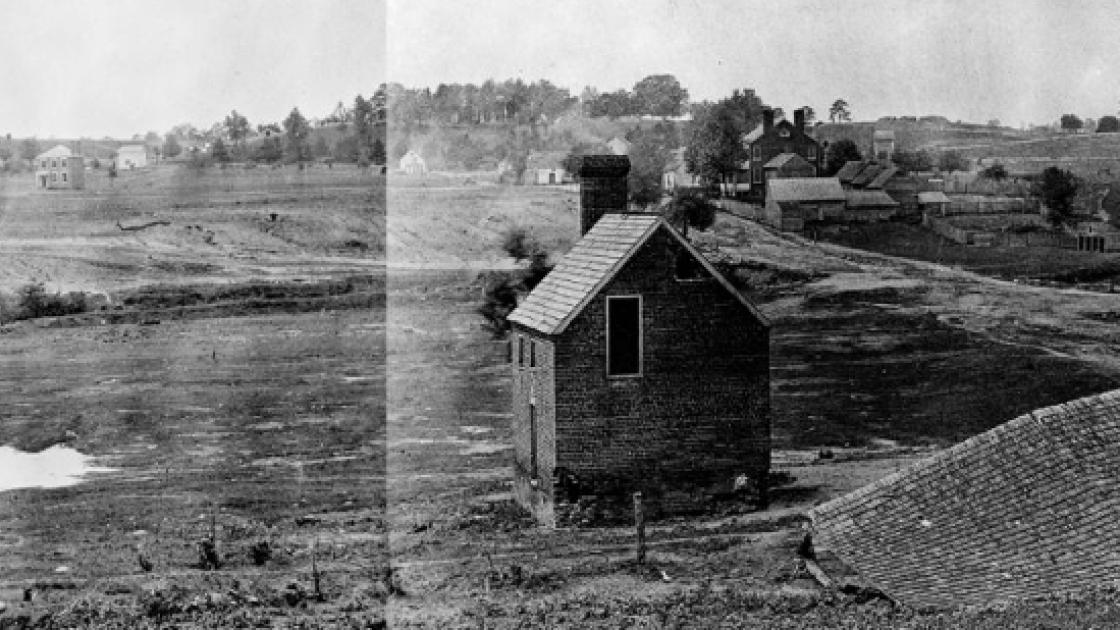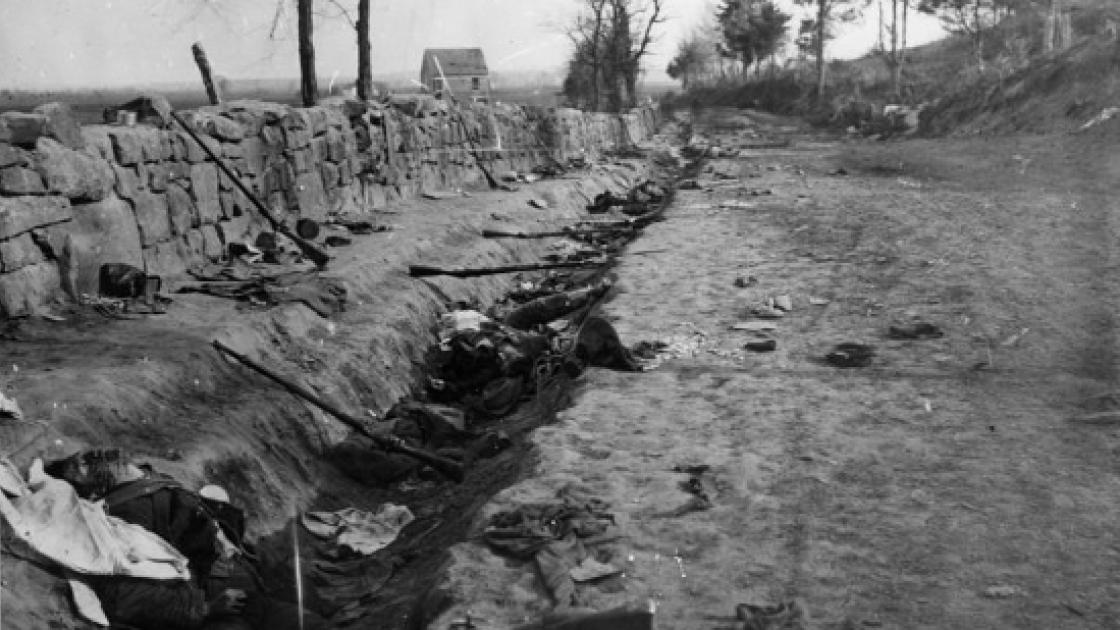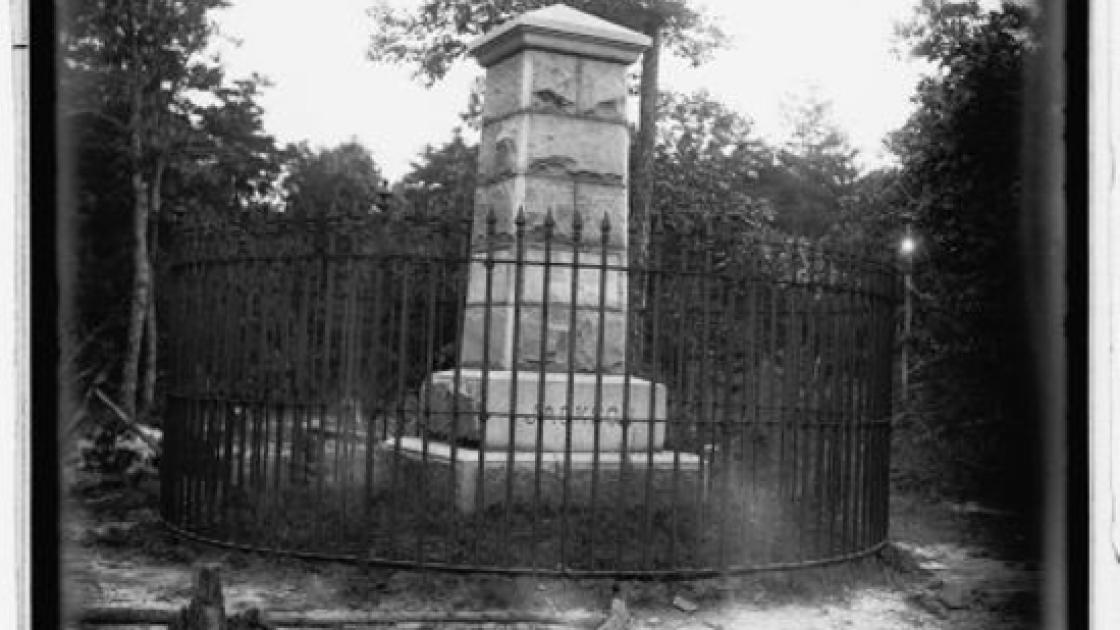 Navies on the River
The Civil War in Virginia was not just a war between the two large armies -- a massive naval effort took place in her waters.  Ironclads, gunboats and traditional masted vessels plied Virginia's many rivers.  The CSS Virginia and USS Monitor met at Hampton Roads on March 9, 1862, marking the first clash of ironclad vessels.  The battle was a draw, but naval warfare had changed forever.  Confederates eventually abandoned the Atlantic coast, leaving Richmond the primary Southern shipyard in Virginia.  By the end of the war, thousands of vessels had served in Virginia waters.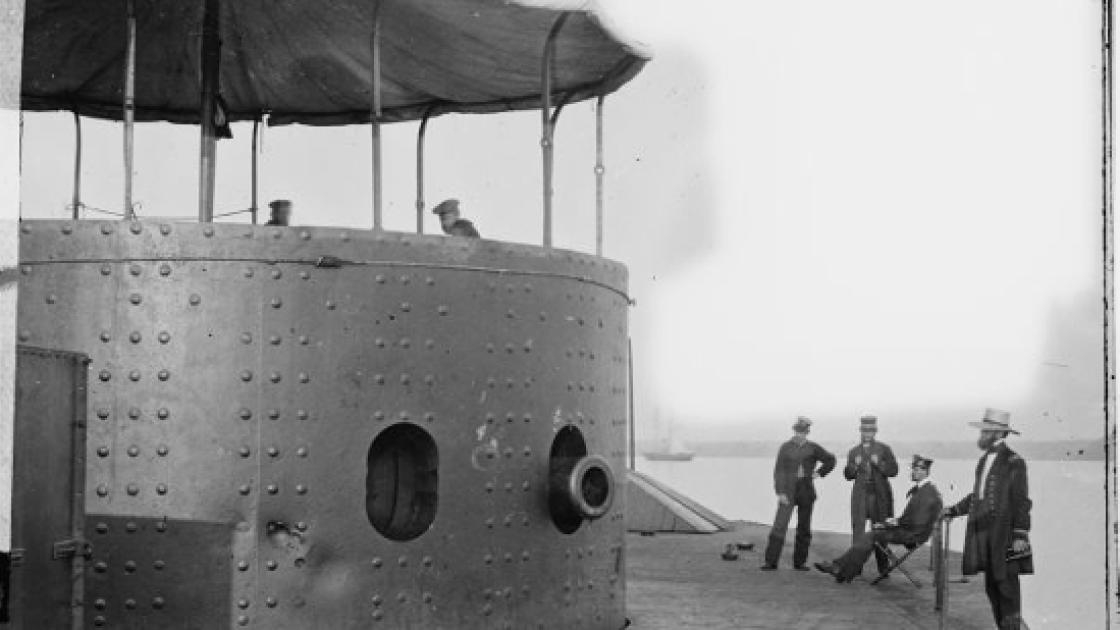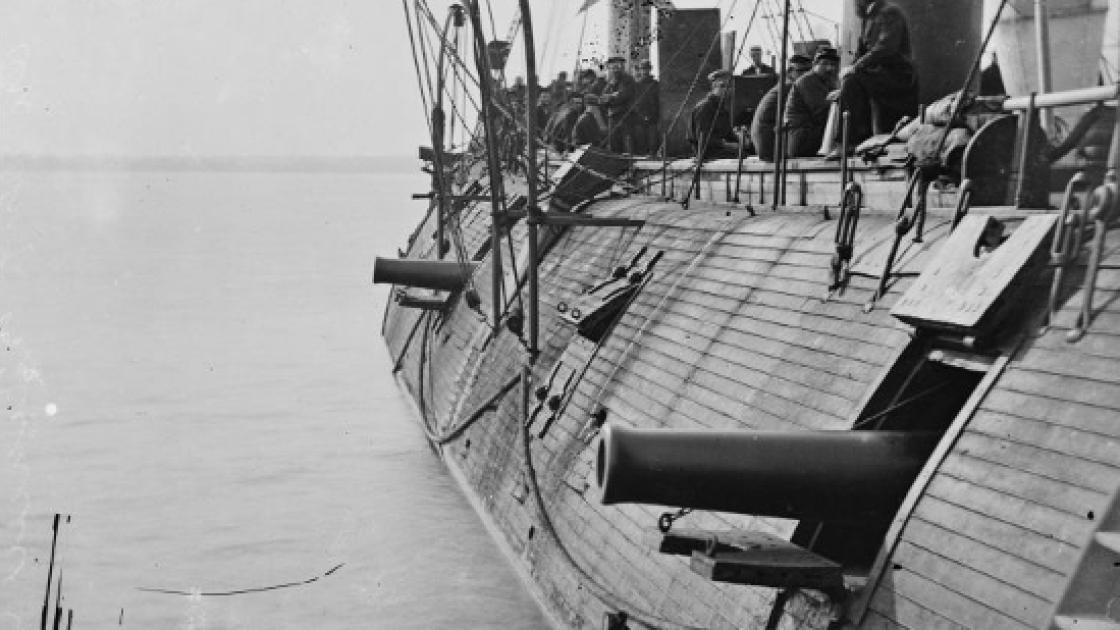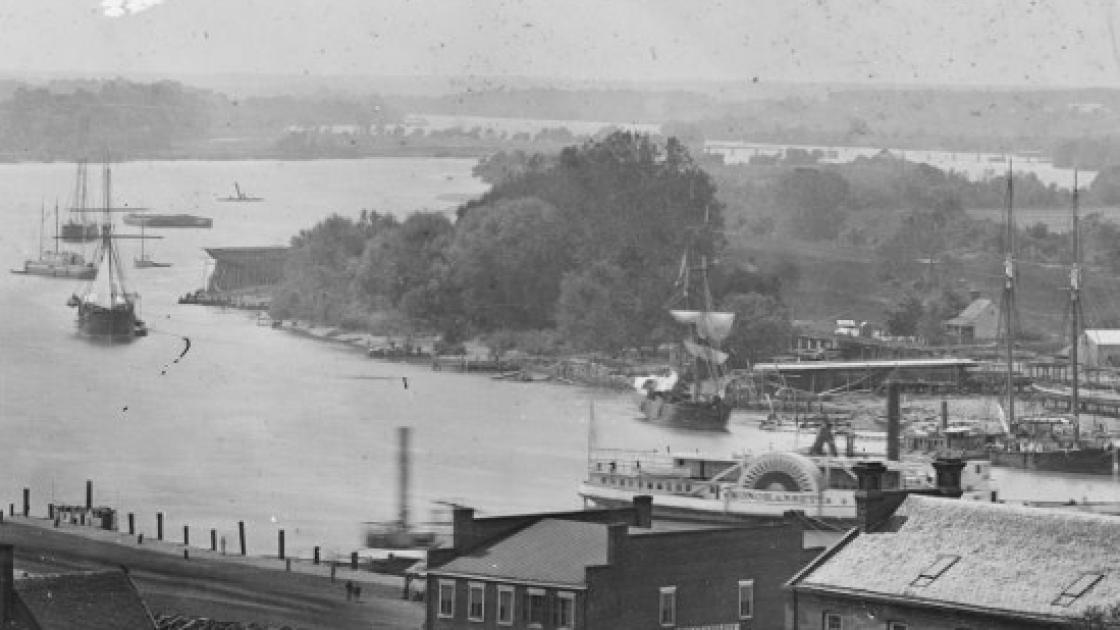 Return to Virginia
Following his victory at Chancellorsville, Hooker was replaced by Maj. Gen. George G. Meade and Lee invaded the North once again.  The colossal Battle of Gettysburg, fought July 1-3, 1863, represented the end of Confederate offensive operations.  Confederates fell back to Virginia, and the Union Army followed.  However, no major follow-up offensive operation ensued and both sides waited out the winter of 1863 in Northern Virginia.  Nearly ten months passed without a major battle in the east.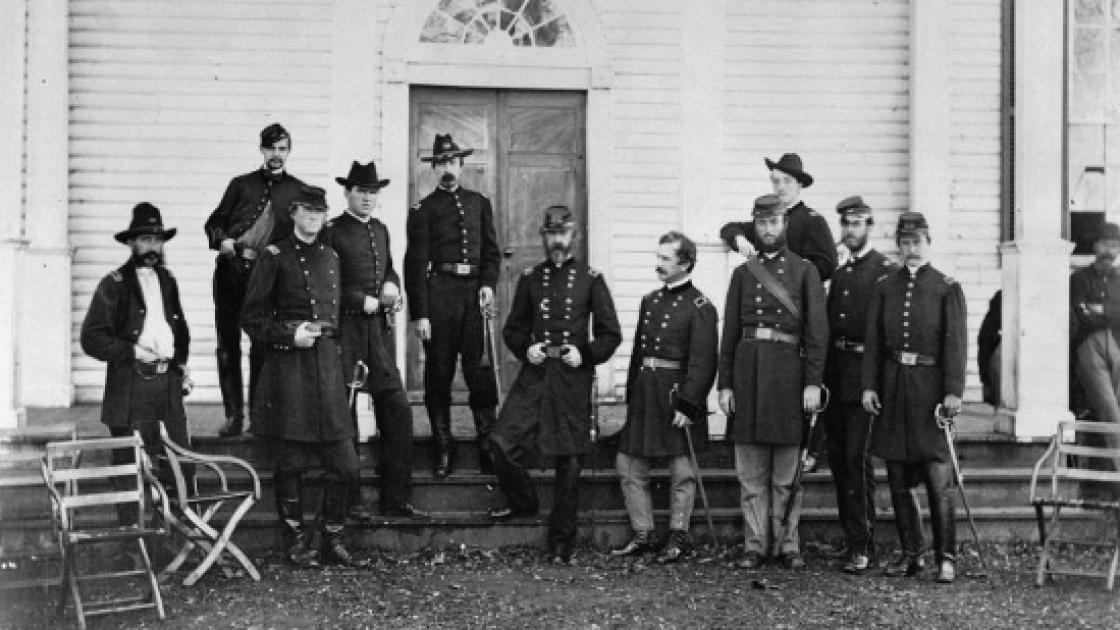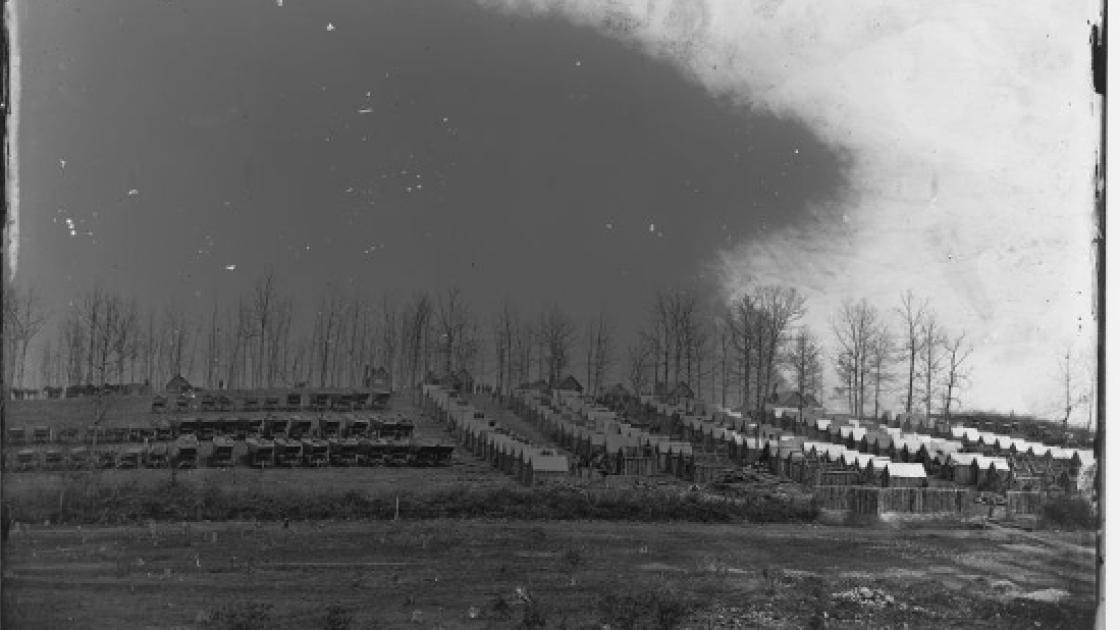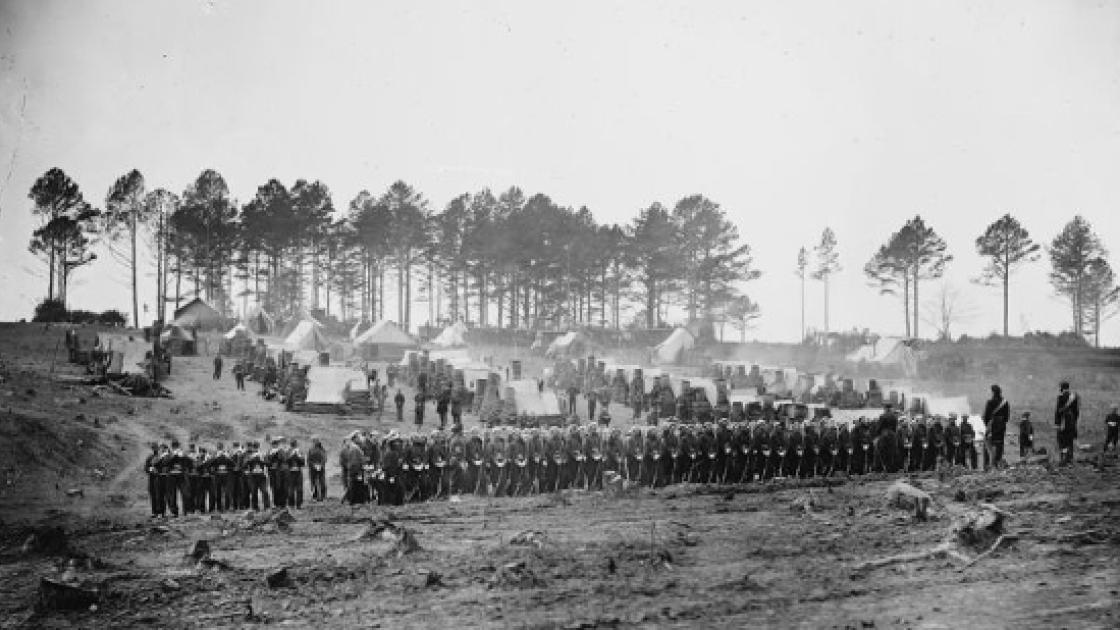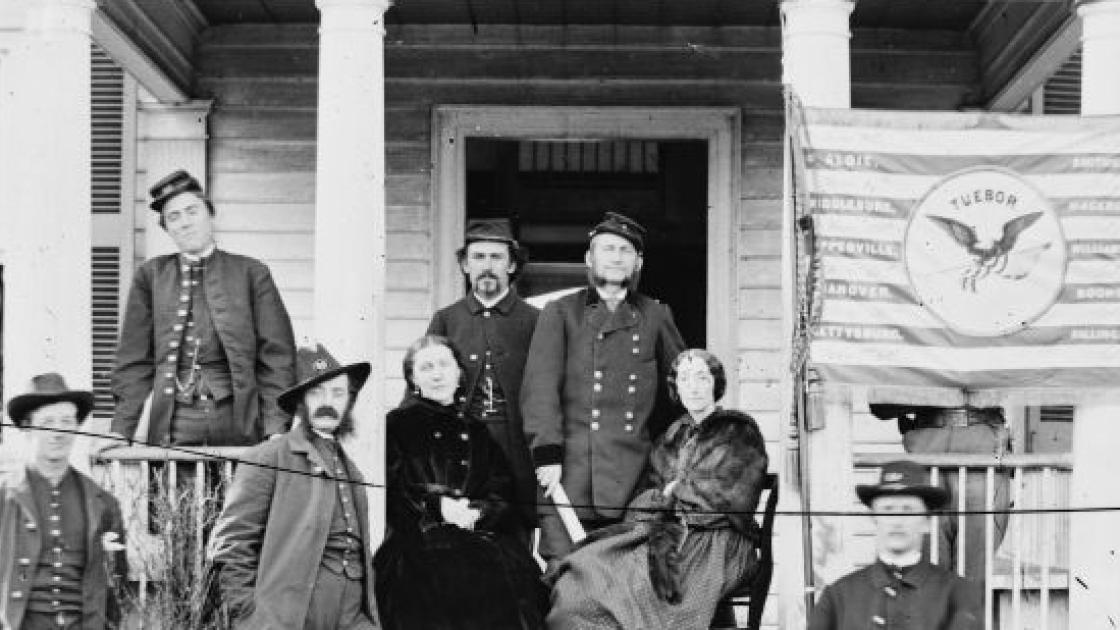 Learn More About Virgina at War: Before the War | In the Trenches | Panoramas of War