Saving Battlefields, Inspiring Youth
Overview of the Trust's Educational Programs for the Next Generation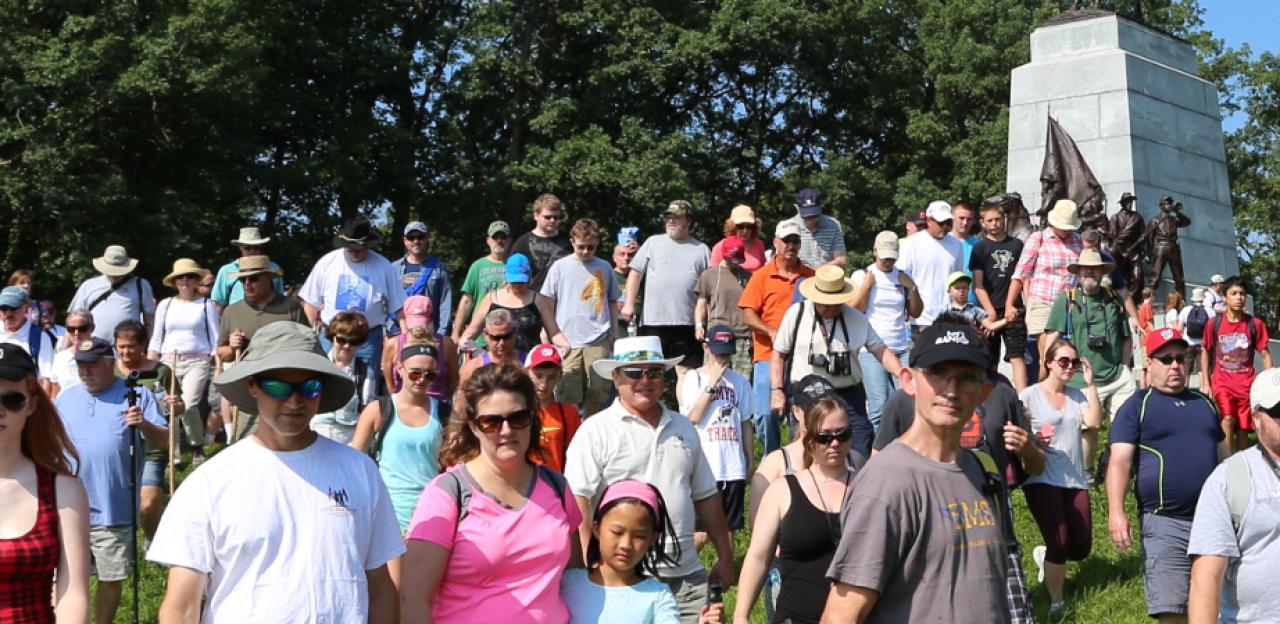 Preservation, much like the study of history itself, is often about taking the long view. We protect battlefield landscapes not just for our own enjoyment and education, but also to perpetuate the memory of American history. If future generations are ignorant of the importance of what transpired on those battlefields, then — despite our successes — the work we undertake will have lost much of its meaning.
An understanding of history is vital to a citizen's full participation in American democracy. When assessing the form of government established by the Constitution, Benjamin Franklin quipped that it was "A Republic, if you can keep it."

Franklin's jest came from the knowledge that America's form of government takes work. It takes thoughtful citizens committed to upholding its ideals. And a people informed about the forces and events that forged and shaped this nation. Shaping this type of citizen is a long-term process that begins in youth.
Unfortunately, too many schools have failed to make history, or even civics, an educational priority, leaving young people woefully uninformed about formative events. That's why the Trust devotes so much of its energy in education programs to reaching young people specifically. In doing so, we are swelling the ranks of the next generation of preservationists and history lovers, while also strengthening the very future of the nation.
Some of the Trust's most groundbreaking and innovative youth-oriented initiatives are driven by digital technology, the emerging media in which today's young people spend increasing amounts of time.
Civil War Trust Battle App® guides cover 35 different engagements in five states, using GPS technology to prompt visitors with appropriate audio and video content, while enabling them to see exactly what happened on the ground where they're standing. Virtual Battlefield Tours allow users to take in 360° views of key points on a battlefield from anywhere with an Internet connection, clicking on icons to unlock additional multimedia content and explanatory notes. The availability of specially designed guides for educators makes these resources ideal for classroom use.
The Trust now produces high-quality videos in four distinct series, each aimed at conveying a different type of content. Longest in format are our Animated Maps, which run between six and 17 minutes and not only place military campaigns in context, they also track the very movements of the soldiers during the battle. Even more comprehensive are programs that cover the entire Revolutionary War and Civil War, clearly illustrating how various themes and threads within those eras interact and connect.
Entries in the War Department™ video series are shorter but intended to delve deeper into individual topics, prompting expert historians to ponder and analyze such aspects as motivations and hypothetical outcomes. The conversational format employed between panelists is particularly adept in encouraging critical thinking and debate among viewers. Meanwhile, In4 videos are designed to provide an introductory-level overview of a wide variety of topics — from generals to technology, military logistics, soldier experiences and more — offering a solid grounding in the basics and encouraging further study. More than 50 of these videos (primarily focused on the Civil War, but also covering the Revolutionary War) are live on the Trust's website.
The video series, Your State in the Civil War, was designed to help students who might live far from the battlefields to discover a personal connection to this era in history. Because a vast majority of units were organized by state — often with entire companies hailing from the same city or county — tracing the deeds performed by these regiments can instill a sense of pride and personal investment in the fate of the fields on which they fought, the monuments to their valor or even the flags carried into battle.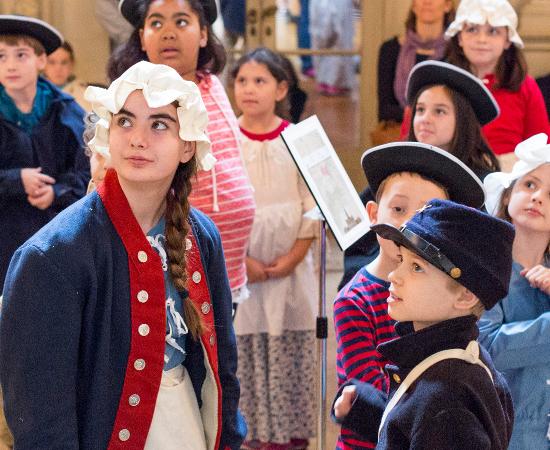 However, since there is no better way to help students feel connected to history than by visiting the places where it unfolded, the Trust also sponsors a History Field Trip Grant Program to help schools offset the cost of trips to battlefields and other historic sites. In just three years, more than 9,000 children and educators have visited important locations like Antietam, Arlington Cemetery, Fort McHenry, Mount Vernon, Gettysburg, Harpers Ferry, Manassas, Shiloh and Stones River. And unlike some other grant programs, the Trust strives to place only the lightest qualification requirements on educators — just a handful of photos and notes from students who enjoyed their trip to a site connected to the Revolutionary War, War of 1812 or the Civil War.
Providing high-quality, free resources to teachers is among the bedrock principles of the Trust's educational philosophy. Not only do talented educators have the chance to reach many thousands of students during their careers, but teachers passionate about teaching social studies, in particular, can face an uphill battle. That's why Trust-produced and –approved curricula and lesson plans are available on our website for free. Our annual Teacher Institute requires a refundable deposit rather than an extensive registration fee, and scholarships are available to cover travel and lodging expenses for qualified attendees.
In addition to this long-standing commitment to professional educators, in 2015 the Trust launched a new program designed to help young people connect to the past alongside their first teachers — family and friends. Civil War Trust Generations is designed to help parents, grandparents and other trusted adults pass along a passion for history through curated multimedia online content chosen for its audience accessibility and carefully crafted events. These unforgettable experiences have brought families and friends together in walking Pickett's Charge at Gettysburg, living like soldiers for 24 hours at Petersburg, marching through the Wilderness and more. Our 10 Generations events held so far have produced exceptional opportunities to instill an ongoing interest in the past. Programs are specifically designed to instill teamwork, leadership, ethics and responsibility.