Our First National Military Park
Chickamauga and Chattanooga
Hallowed Ground Magazine, Fall 2010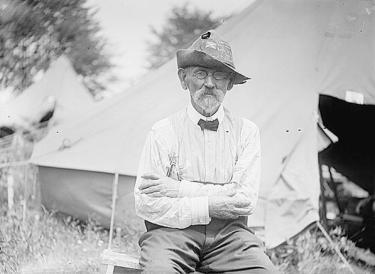 In September 1889, veterans of the Army of the Cumberland and the Army of Tennessee gathered in Crawfish Springs, Georgia, to hold a grand barbeque in commemoration of the 26th anniversary of the Battle of Chickamauga. With thousands in attendance, the governor of Georgia welcomed the former soldiers of both armies as guests and declared the event to be a celebration of both sides' deeds and their renewed and eternal bonds of brotherhood. Former Union general William Rosecrans, addressing the crowd, said, "The occasion is one for which you will look through history in vain to find a second. Today ... survivors of [the battle], both Blue and Gray ... are assembled together to consider how they shall make it a national memorial ground.... It took great men to win that battle, but it takes greater men still ... to wipe away all the ill feeling which naturally grows out of such a contest."
The effort to preserve and memorialize Chickamauga began when two former Union Brig. Gens., Ferdinand Van Derveer and Henry Van Ness Boynton, revisited the site of the battle in June 1888. Unlike previous preservation efforts at Gettysburg and Antietam, Van Derveer and Boynton argued that the lines of both the Union and Confederate armies should be marked, writing, "There was no more magnificent fighting during the war than both armies did there. Both sides might well unite in preserving the field where both, in a military sense, won such renown."
The idea was quickly adopted by the Society of the Army of the Cumberland, who formed a committee to organize the effort to purchase and mark the ground. The committee agreed at its first meeting in February 1889 to invite Confederate veterans of the battle to join their effort. The Chickamauga Memorial Committee was formally established at September's Blue and Gray Barbeque (itself commemorated by the city of Chickamauga with an annual BBQ competition).
Early in 1890, the preservation of the battlefield was taken up by Congress with introduction of a bill to establish a Chickamauga and Chattanooga National Park. The proposal reflected a number of trends that gave the preservation effort national prominence and the attention of the federal government. First was a growing effort to heal the wounds of the war and reunite North and South in spirit as well as territory. Second was a general effort by the federal government to preserve the nation's great open spaces, beginning with the establishment of Yellowstone National Park in 1872, followed by Yosemite, Sequoia and General Grant National Parks in 1890.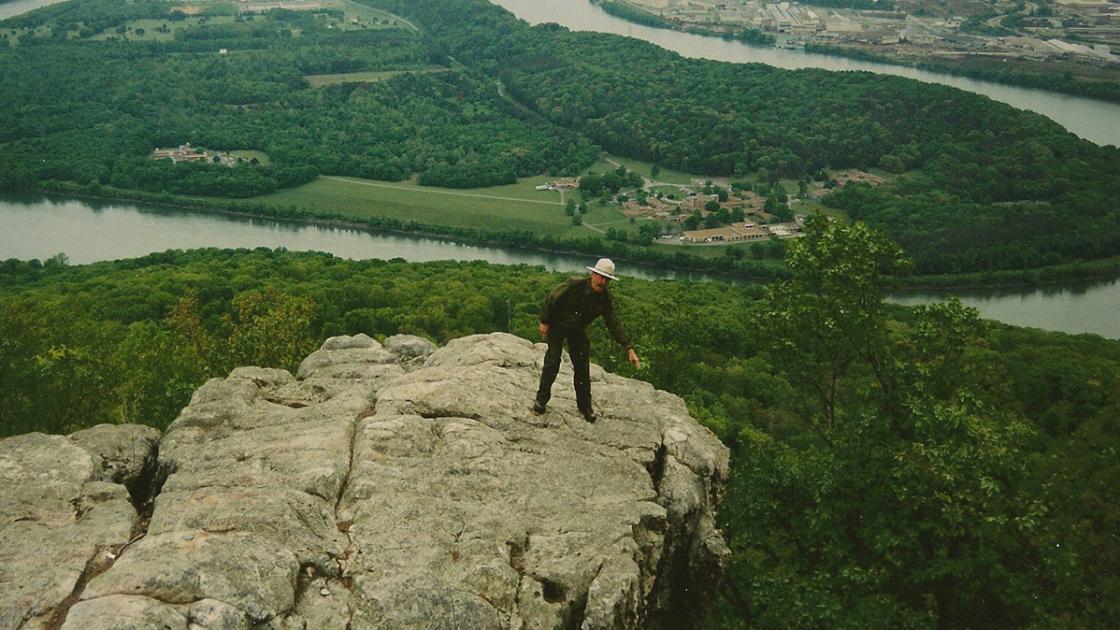 The House Military Affairs Committee, in its favorable review of the proposal, became the first to advocate creation of a dedicated national military park that not only would memorialize those who served but also would preserve the battlefield as a site of military and historical significance in its own right. "A field as renowned as this for the stubbornness and brilliancy of its fighting, not only in our own war, but when compared with all modern wars, has an importance to the nation as an object lesson of what is possible in American fighting, and the national value of the preservation of such lines for historical and professional study must be apparent to all reflecting minds," wrote the committee in its report. The bill quickly passed both the House and the Senate and was signed by President Benjamin Harrison on August 18, 1890.
The Chickamauga and Chattanooga National Military Park was formally dedicated in September 1895. The park was the first national military park and would be followed by Shiloh, Gettysburg and Vicksburg. Reflecting the desire to use the battlefield for military study as well as a memorial, the park was managed by the War Department and was used as a training ground for the Army. In 1933, the National Park Service assumed control of the battlefield as part of a broader effort to consolidate management of federally preserved sites.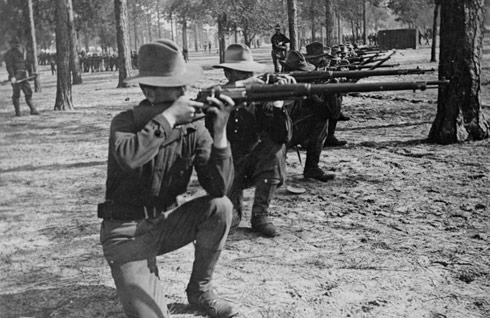 Save Five Battlefields in Four States
A massive new campaign to save 343 additional acres spanning five battlefields in four states across the Western Theater. Double Bonus! Your gift will...
Related Battles
Battle Facts
Hamilton County and City of Chattanooga, TN | November 23, 1863
Result: Union Victory
Estimated Casualties
13,824
Battle Facts
Catoosa County and Walker County, GA | September 18, 1863
Result: Confederate Victory
Estimated Casualties
34,624