Make Me a Map of the Valley
The Remarkable Career of Jedediah Hotchkiss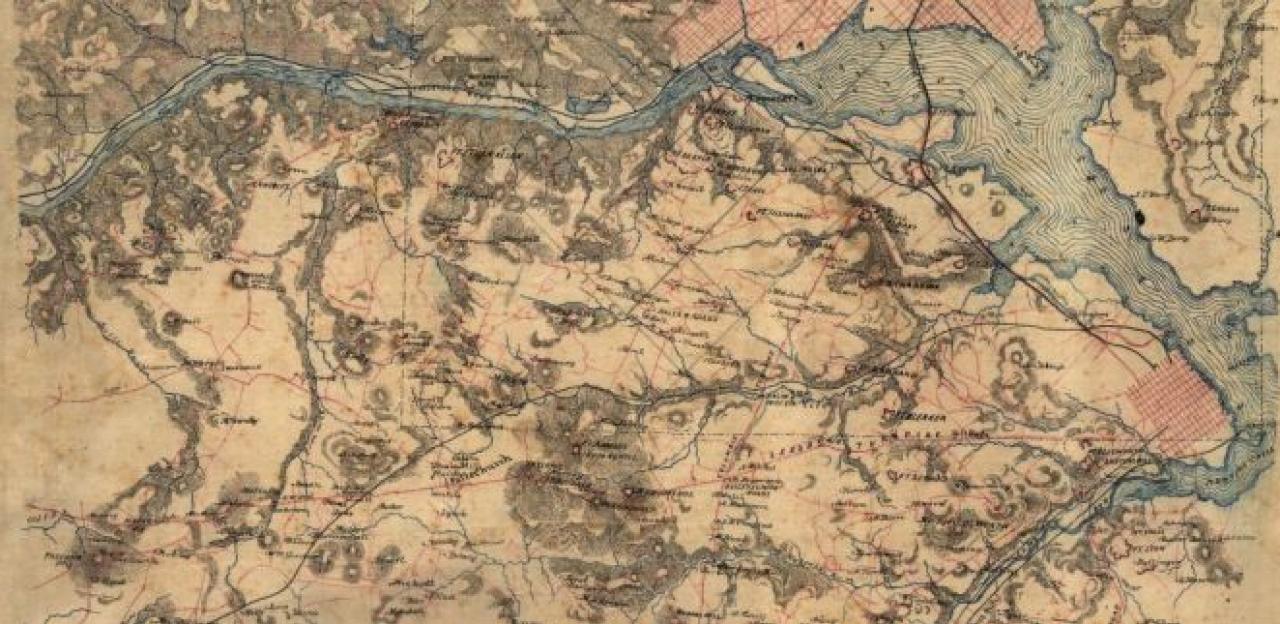 Hallowed Ground, Spring 2012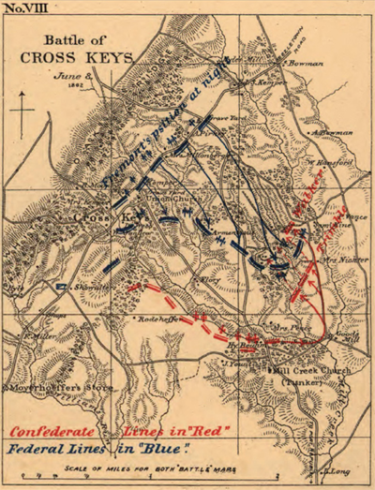 In an era before instantly available satellite imaging and always-on GPS technology, the possession of accurate maps was of critical importance to military commanders as they plotted campaigns and battles.  Prior to the Civil War, few large-scale maps of the detail necessary to support this kind of activity existed — according to the Library of Congress the most detailed map of the Commonwealth of Virginia available at the outset of hostilities primarily dated to 1826.
When war broke out, existing federal agencies, notably the Army Corps of Topographical Engineers and the Naval Observatory and Hydrographical Office, were already well established and able to expand their work. The Confederacy was less well positioned, lacking both materials and personnel.  To collect and disseminate information quickly, topographical engineers were frequently assigned to individual military units, with their reports later compiled into larger works.  In this way, one of the Civil War's most famous mapmakers, Jedediah Hotchkiss, was attached as topographical engineer on Confederate general Thomas "Stonewall" Jackson's staff, providing accurate maps that many historians believe played a central role in the success of Jackson's 1862 Valley Campaign.
Born in New York in 1828, Jed Hotchkiss moved to Virginia's Shenandoah Valley in 1847.  Although he earned his living as a schoolteacher, Hotchkiss also supplemented his income as a mining geologist and, while never formally trained as a cartographer, by making maps.
Hotchkiss left teaching in June 1861 and began his military career drawing maps for Confederate Brig. Gen. Robert Garnett in western Virginia. In March 1862, he was promoted to captain and appointed chief topographical engineer of the Valley District.  Soon, Hotchkiss received a daunting assignment from his commanding officer: "I want you to make me a map of the Valley, from Harpers Ferry to Lexington, showing all the points of offence and defence in those places."
There were very few maps for Hotchkiss to use as a base for his own work, and he usually rode out on horseback to survey the land himself. The Hotchkiss-Jackson collaboration bred success, for the general's lightning strikes depended heavily on making the most of the terrain. After Jackson's death in 1863, Hotchkiss continued as a topographical engineer with the Confederate forces, frequently working personally for Gen. Robert E. Lee, but also traveling to Gettysburg with Lt. Gen. Richard Ewell, and later serving under Lt. Gen. Jubal Early, where one of his maps enabled the surprise Confederate assault at Cedar Creek in October 1864.
After the war ended in 1865, Hotchkiss returned to the Shenandoah Valley, opening an engineering firm and teaching school in Staunton, Va. In 1867, he wrote a book with a friend, Jackson's former chief of ordnance William Allen, entitled The Battlefields of Virginia: Chancellorsville. Hotchkiss died in January 1899 after a successful postwar career as a geologist and engineer.   Today, his sketchbooks, diaries and maps are available in the collection of the Library of Congress.