Civil War Battlefields: Walking the Trails of History
Coffee Table Book Benefits Preservation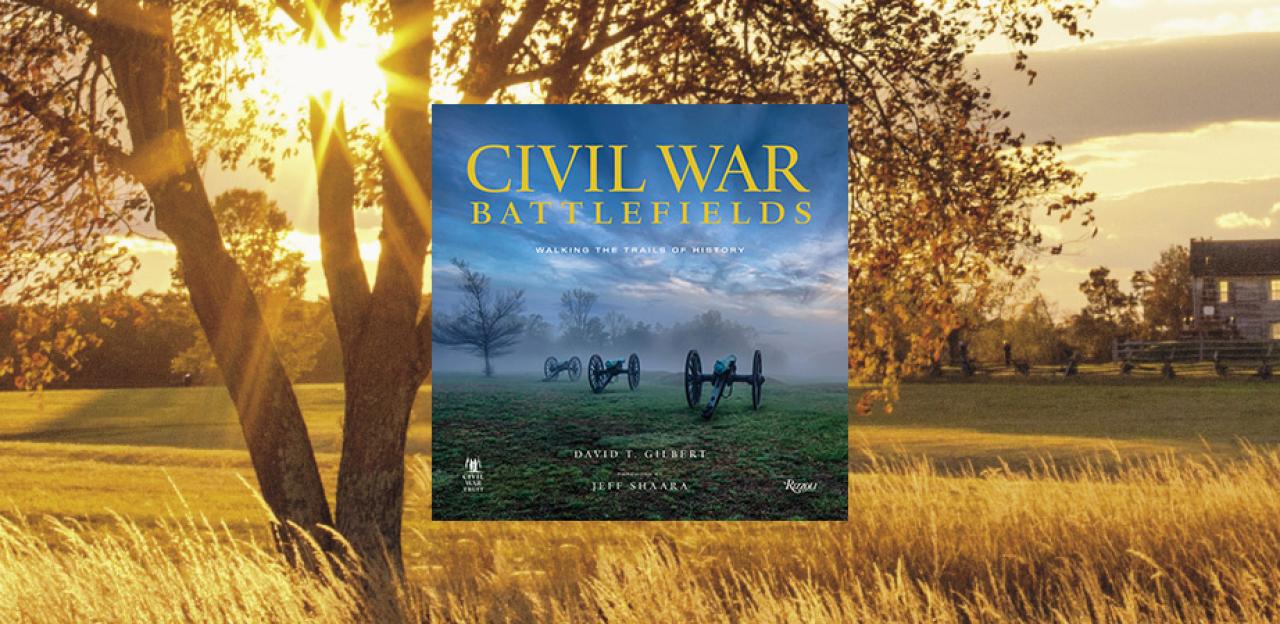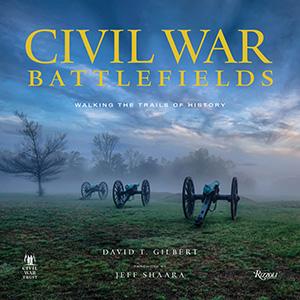 The Civil War Trust is pleased to announce the publication of Civil War Battlefields: Walking the Trails of History, a richly illustrated, 336-page coffee table volume showcasing the scenic beauty and recreational opportunities afforded by our nation's hallowed ground.
Individual entries for more than 30 battlefields include both historic and modern photography, plus essays explaining a site's historic significance, as well as advice for how best the modern visitor can explore on foot.
The book was written by David Gilbert, who, many years ago, served as the very first editor of Hallowed Ground, when it was the membership publication of the Association for the Preservation of Civil War Sites. He was inspired to undertake the project while working as the editor and designer for a book by the Appalachian Trail Conservancy that looked at Civil War sites along its length and thought that a book taking a broader view would be well received.
While many people think of a "great" hike as a particularly challenging one, or one that gives access to impressive destinations — like a sweeping panoramic view or a waterfall — the criteria does not change for a "historical" hike.
"Civil War battlefields are situated at significant geographical locations, often where mountains, rivers and roads or railroads intersect," said Gilbert. "Many of these sites offer sweeping panoramic views, such as Moccasin Bend of the Tennessee River below Lookout Mountain, Seminary Ridge and Cemetery Hill from Little Round Top at Gettysburg, Lake Barkley at Fort Donelson or the confluence of the Potomac and Shenandoah Rivers at Harpers Ferry."
Gilbert asserts that battlefields with vastly different characteristics are equally delightful in their own ways. The steep, rugged landscape at Lookout Mountain helps visitors understand the incredible obstacles soldiers from both sides faced as they fought. Manassas National Battlefield Park in suburban northern Virginia is its own hiker's paradise, with several miles of well-marked trails that crisscross the rolling landscape and well-placed interpretive markers.
As the Trust celebrates its 30th anniversary in 2017, it is natural to reflect on the tangible benefits of the preservation movement.
"If not for the preservation efforts of the Civil War Trust and its many preservation partners, much of the land where American soldiers fought and died would be lost to development and largely forgotten," Gilbert said. "From the initial passion and energy of just a few dedicated individuals, it's heartening to see how much the Civil War preservation movement has grown, and the remarkable successes the movement has achieved. While much work remains to be done, it's gratifying to know that the Civil War preservation movement is in very good hands."
Civil War Battlefields: Walking the Trails of History is now available from Rizzoli Publishing. A portion of proceeds from each sale will benefit battlefield preservation efforts.