The Bald Hill at Resaca
Strategic Maneuvering - May 8-10, 1864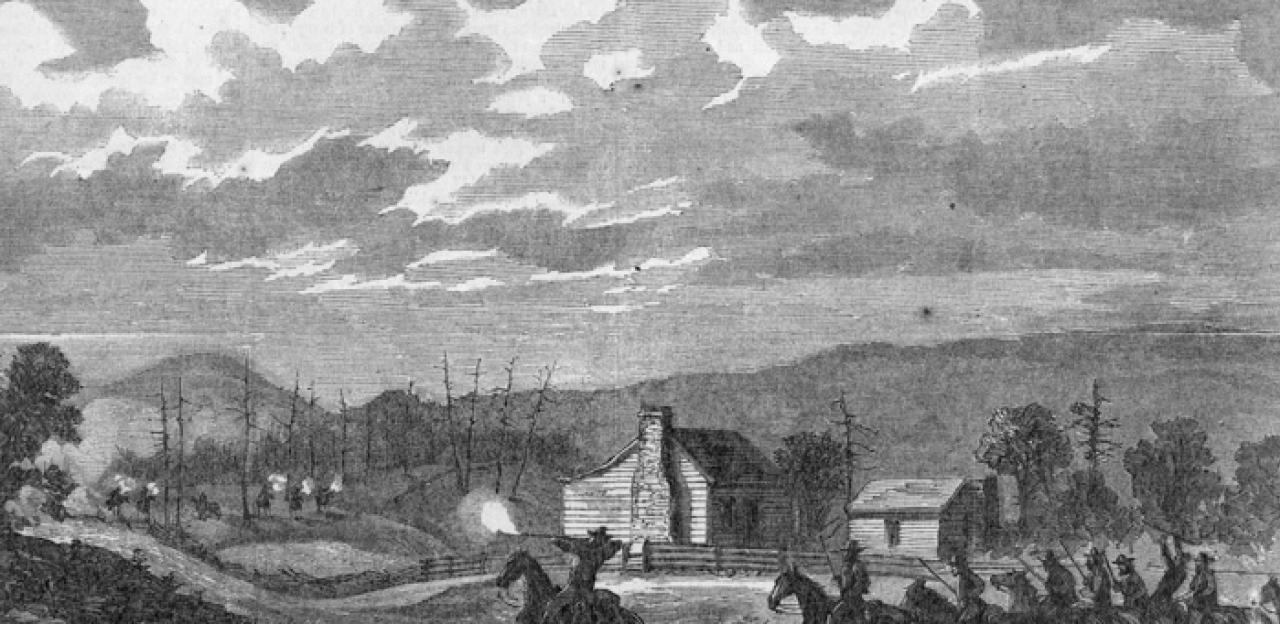 Stephen Davis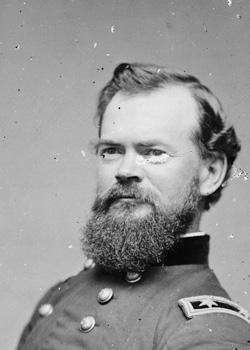 Five and a half miles to the east of Snake Creek Gap, and about a dozen miles south of Dalton, lay Resaca, a small town along the Western & Atlantic on the north bank of the Oostanaula River. On May 5 Johnston ordered Brig. Gen. James Cantey's small infantry brigade to Resaca. The Confederates dug some earthworks to guard the railroad and wagon bridges, and Cantey placed a regiment there; he ordered his other, the 37th Mississippi, west of town atop a treeless ridge known as the "bald hill." Johnston ordered a brigade of cavalry, Col. J. Warren Grigsby's, to ride for Resaca May 8. By the time they got there and rode toward Snake Creek Gap, it was dawn on May 9th. 
Following Sherman's order to advance through the gap and strike the Rebels' railroad at or near Resaca, McPherson had his troops on the march at 5 a.m. on the 9th. Brig. Gen. Tom Sweeny, commanding the division at the head of the column, understood that he was to advance on Resaca, but he had no way of knowing the strength or deployment of any enemy force ahead of him. Nonetheless, when Gigsby's troopers approached, the Federals fired and drove them back to the ridge line on which the 37th Mississippi prepared to contest a Yankee advance on the bald hill. But the Mississippians were no match for Sweeny's infantry, which in the mid-afternoon drove the Confederates across Camp Creek, a deep-gullied stream running southward into the river, and back to Cantey's main line. Sweeny's troops occupied the bald hill, and from it were able to see Resaca, a mile away. They also spotted the real prize, the railroad bridge over the Oostanaula River. 
By now, McPherson was present. He instructed Sweeny's division to hold Bald Hill while he sent other troops probing to the northeast for an approach to the railroad. But then McPherson lost his nerve. He was worried that Johnston would send troops down from Dalton to drive him back. So he ordered Sweeny back to Snake Creek Gap. The Union infantry withdrew, abandoning the Bald Hill.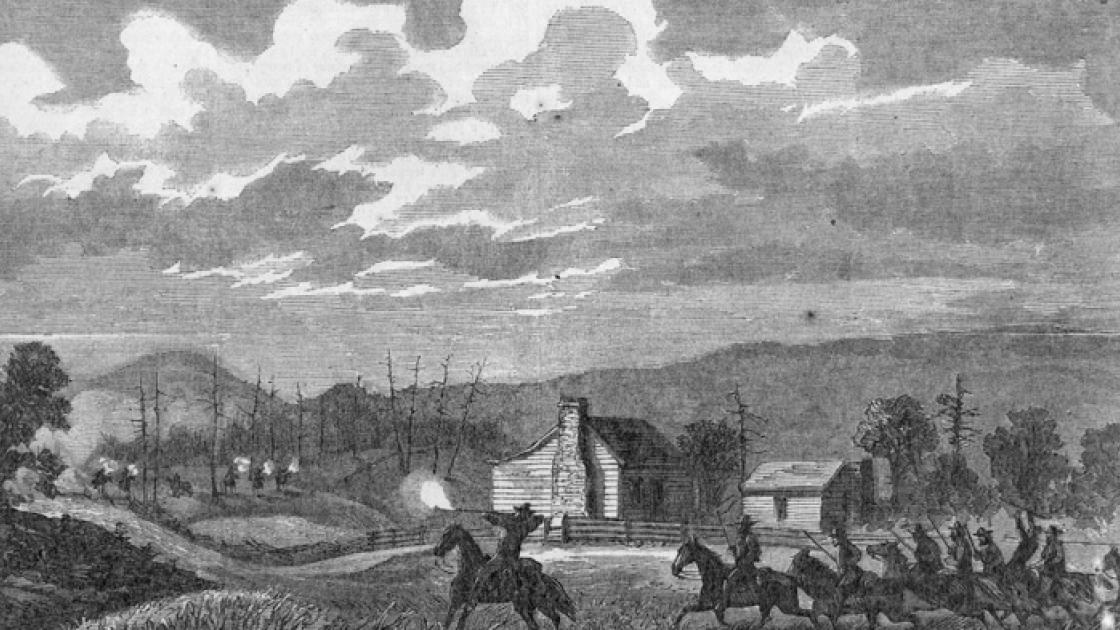 It took a while for Sherman to learn this. At 7 a.m. on May 10, he wired General Halleck in Washington, "I believe McPherson has destroyed Resaca." In a few hours he learned differently when McPherson's dispatch arrived stating that he had not cut the railroad at Resaca and had instead withdrawn. Sherman was of course disappointed "beyond measure," as he wrote to McPherson, telling him to dig in while he brought the rest of the army through Snake Creek Gap. 
Related Battles
Battle Facts
Gordon County and Whitfield County, GA | May 13, 1864
Result: Inconclusive
Estimated Casualties
5,547