Virginia
Farmers Cir Dr
Henrico, VA 23231
United States
This heritage site is a part of the American Battlefield Trust's Road to Freedom Tour Guide app, which showcases sites integral to the Black experience during the Civil War era. Download the FREE app now.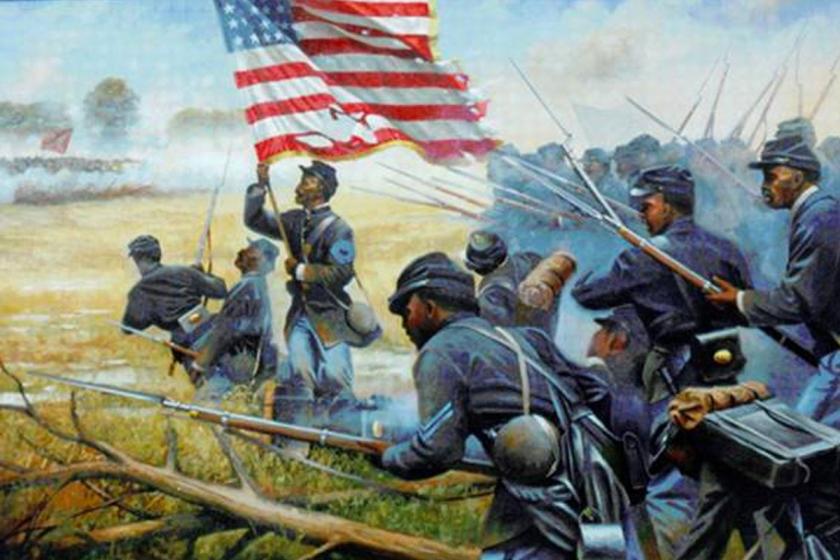 On the Civil War battlefield before you, U. S. Colored Troops (USCTs) in Maj. Gen. David Birney's X Corps risked their lives to fight for freedom and citizenship. 14 Black soldiers earned Medals of Honor for their actions in the Union victory at the Battle of New Market Heights. No other single battlefield in American history holds this distinction.
The heroics USCTs displayed at New Market Heights in 1864 were part of the long, challenging road for Black soldiers during the war. The federal government did not permit Black men to enlist until 1862 and recruitment did not truly begin on a national scale until 1863. Even then, Black soldiers continued to face racial discrimination. They served in segregated units primarily under white officers, had to protest for equal pay, suffered inferior medical care, and were given fewer combat opportunities. Still, thousands of Black men across the nation – both free and formerly enslaved – saw enlistment in the U.S. Army as a way to secure their rights to freedom and equality. USCT regiments who fought at New Market Heights were organized in Maryland, Pennsylvania, North Carolina, Ohio, Virginia, and Washington, D.C.
Before dawn on September 29, 1864, Birney's X Corps – including Gen. Charles Pain's division of USCTs – advanced to assault the Confederate earthworks across the road in front of you. They formed part of one wing of the two-pronged attack that Gen. Ulysses S. Grant hoped would draw Confederate Gen. Robert E. Lee's attention and resources away from Petersburg.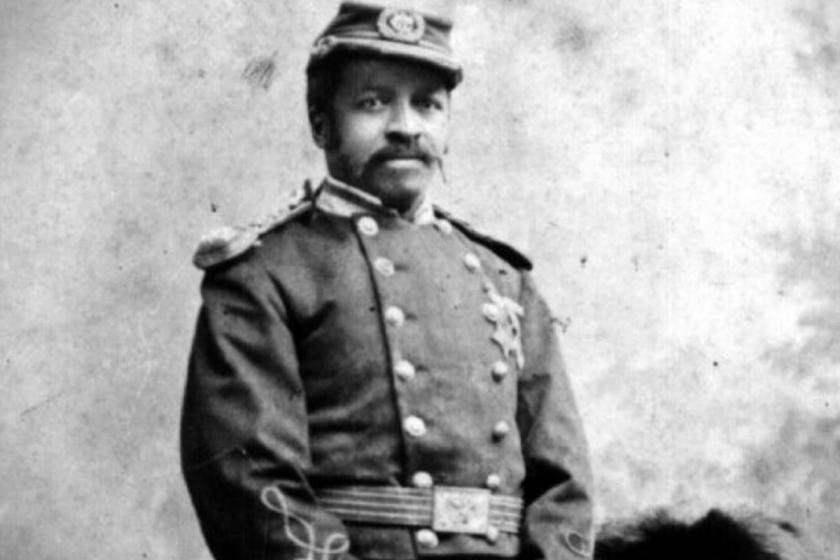 The conditions were treacherous. With little food or rest, USCTs traversed the swampy Four Mile Creek and navigated a field of abatis under intense fire. Sgt. Maj. Christian A. Fleetwood of the 4th USCT, who would receive the Medal of Honor for his heroic actions that day, later described the terrible scene:

"It was a deadly hailstorm of bullets, sweeping men down as hailstones sweep the leaves from the trees…It was very evident that there was too much work cut out for our regiments. Strong earthworks, protected in front by two lines of abatis and one line of palisades, and in the rear by a lot of men who proved that they knew how to shoot and largely outnumbered us. We struggled through the two lines of abatis, a few getting through the palisades, but it was sheer madness, and those of us who were able I had to get out as best we could." (read the full excerpt here)
USCT regiments led several attacks against Confederate defenses before they finally broke through. This came at a cost. By the end of the battle, over 50 percent of the Black division had been killed, captured, or wounded.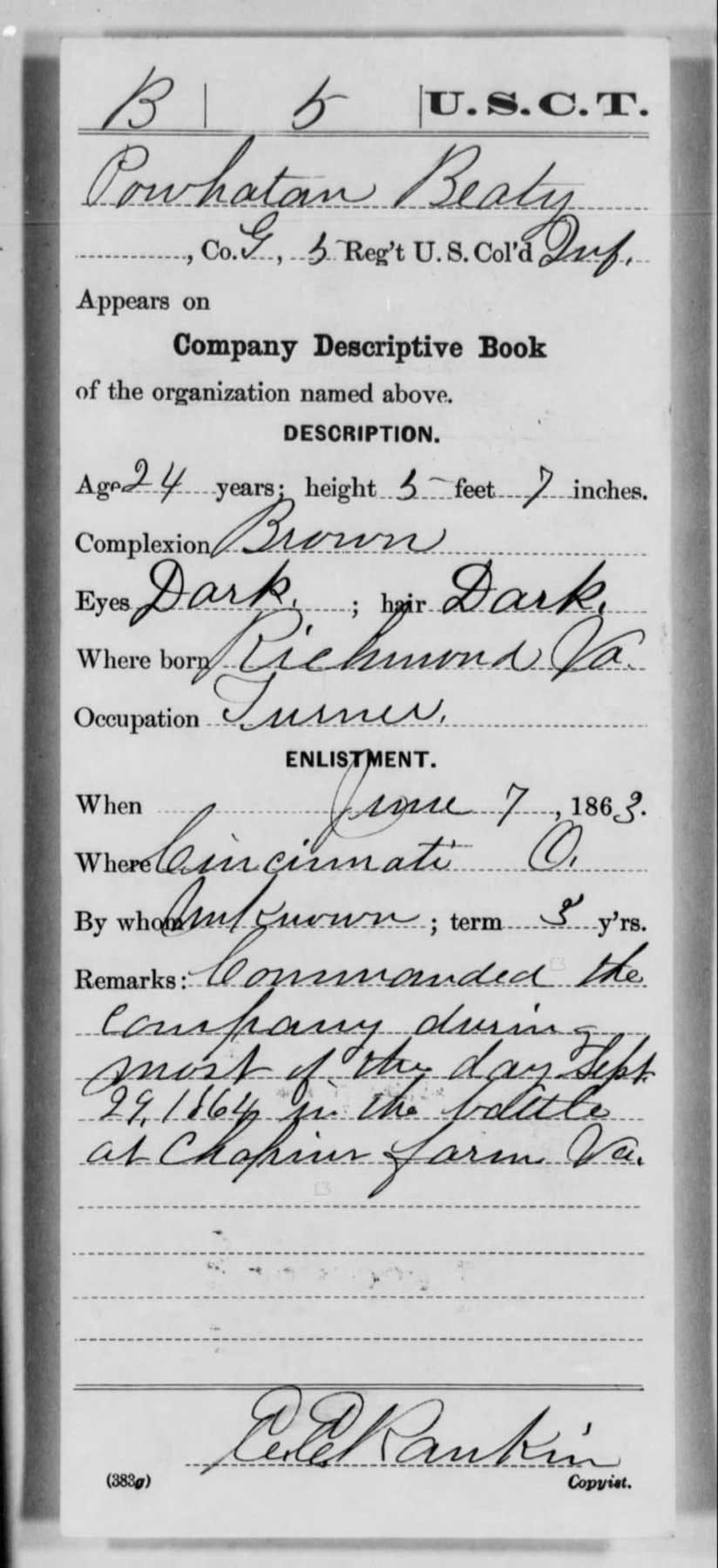 Of the 20 Black soldiers and sailors who earned Medals of Honor for their Civil War service, 14 were recognized for their bravery at this single battle.
The Medal of Honor recipients at New Market Heights included 5 Black Virginians who fought against slavery and for citizenship in their native state. Pvt. Charles Veal held the flag after two other bearers were killed. Sgt. Powhatan Beaty took command of his company after all the officers disabled or wounded and led second attack on Confederate lines. Corp. Miles James of the 36th USCT rejoined action even after his arm was wounded so badly it would have to be amputated. He refused to leave the field, continuing to fire his weapon with one arm and leading his men while just yards away from Confederate defenses.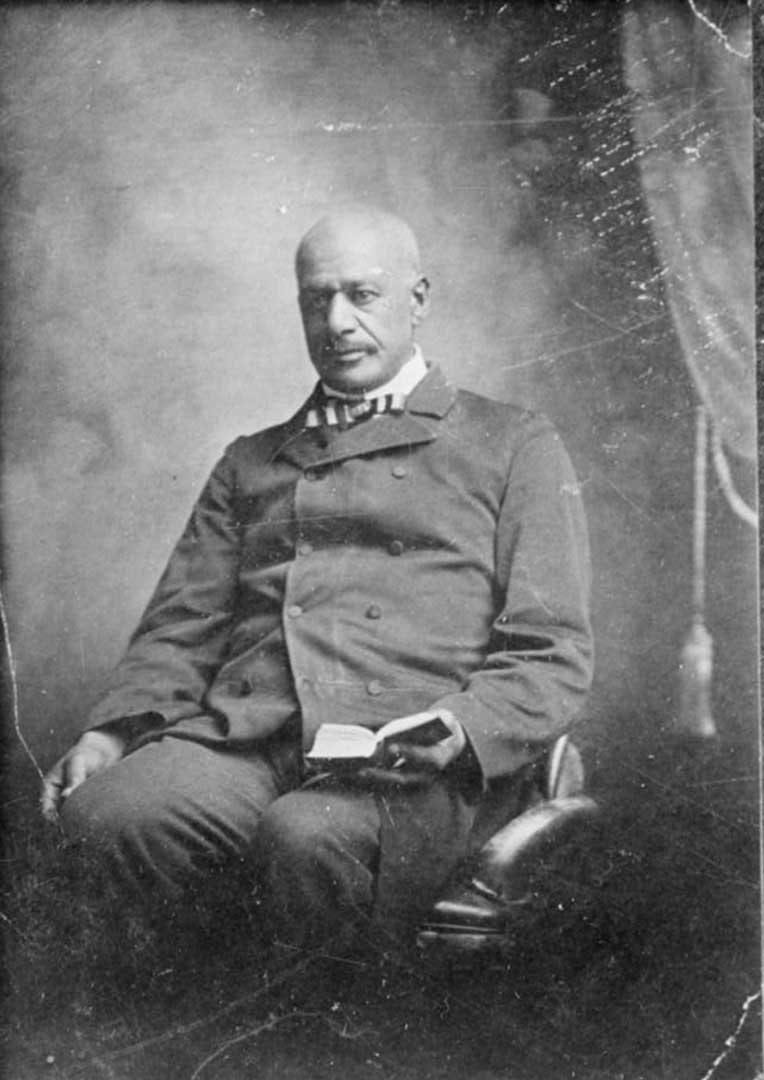 Pvt. James Gardiner and Sgt. Edward Ratliff, both formerly enslaved Virginians, were among the first to enter the Confederate lines during the battle. As his Medal of Honor citation states, Gardiner "rushed in advance of his brigade, shot a rebel officer who was on the parapet rallying his men, and then ran him through with his bayonet." Ratliff, who had escaped from slavery to the Union army before he enlisted, led his company after his commander fell in battle.
See the full list of recipients of the Medal of Honor, below. This list includes two white officers who earned their medals at New Market Heights.
Rescuing either the national or regimental flags:
Taking command after their officers were killed or wounded:
Gallantry, courage, and heroism:
USCT soldiers' sacrifices here had an impact both on and off the battlefield. They won a military victory for the effort to destroy the Confederacy and slavery. Their courage also garnered the attention and admiration of many white Northerners, securing a political victory in Black Americans' fight for equal citizenship.
Though New Market Heights was neither the first nor the last battlefield where Black soldiers fought bravely during the Civil War, the men who fought here continue to inspire Americans today. Watch this video to walk the battlefield with retired United States Marine Corps Lt. Gen. Ron Coleman and learn more about how these soldiers' legacies endure.
Explore the Road to Freedom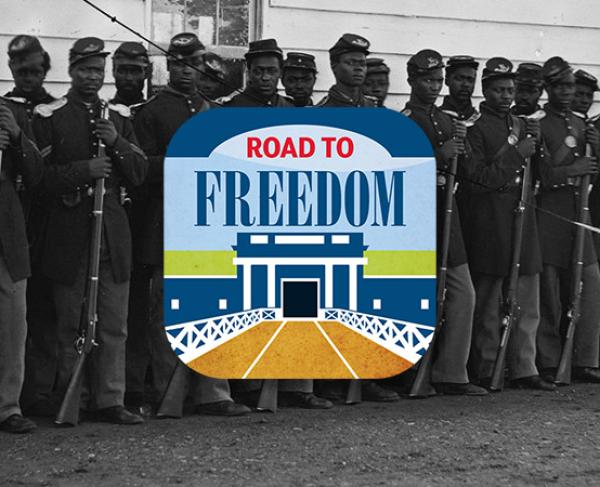 The Road to Freedom Tour Guide highlights Virginia's Civil War-era African American experience, encouraging visitors to uncover these little-known...