Melissa A. Winn
Big Win at Corinth!
American Battlefield Trust Transfers Crucial Land to National Park Service Site
Sometimes big things come in small packages! In August 2021, we asked for your help saving a little more than 400 acres across four sacred battlefields of the Western Theater. The smallest parcel of ground included just six-tenths of an acre in Corinth, Miss.— a small plot of land that played a big role in the Battle of Corinth. Located literally across the street from the Corinth Civil War Interpretive Center, it was our hope to purchase the land, steward it and transfer it to the National Park Service for incorporation into the Corinth Battlefield Unit of Shiloh National Military Park. With the help of our members and donors, we've done just that!  
The 0.56-acre tract, now part of the National Park Service site, saw significant action on the second day of the Battle of Corinth. In the pre-dawn hours of October 4, 1862, Union skirmishers from the 63rd Ohio took a position that crossed the property and remained there until Confederate forces advanced later in the morning. The left flank of two Confederate brigades made multiple charges against the Union line across the land, with both sustaining heavy casualties in the culminating action of the battle.
Saving this small parcel of land "is critical to telling the story of one of the more crucial but often overlooked battles in the Western Theater," says Dan Davis, the Trust's Senior Education Manager.
The Trust is also working with the National Park Service to transfer about 29 additional acres of land to be incorporated into the Corinth Battlefield Unit of Shiloh National Military Park, land that includes intermittent remnants of the once extensive seven-mile line of earthworks built by Confederate forces in 1862 to defend the strategic transportation hub at Corinth, Miss.
That land also later compromised part of the Corinth Contraband Camp, which housed thousands of former slaves and operated under the authority of the Union Army from November 1862 – December 1863.
These parcels of land may be small, but the history they hold that we can share with future generations forever is huge.
 
Explore this victory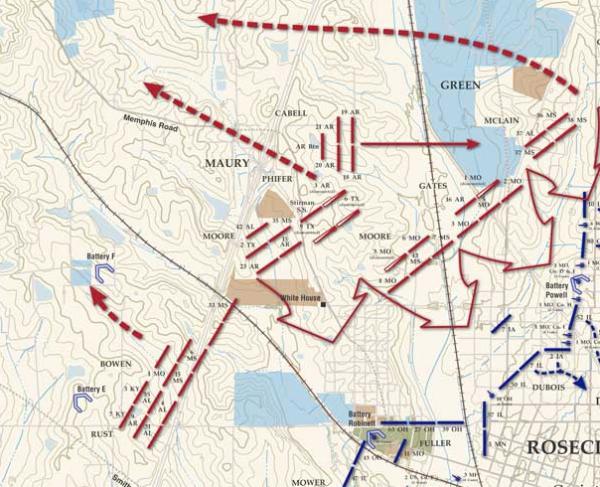 BATTLE MAP | American Battlefield Trust's map of the Battle of Corinth, Mississippi on October 4, 1862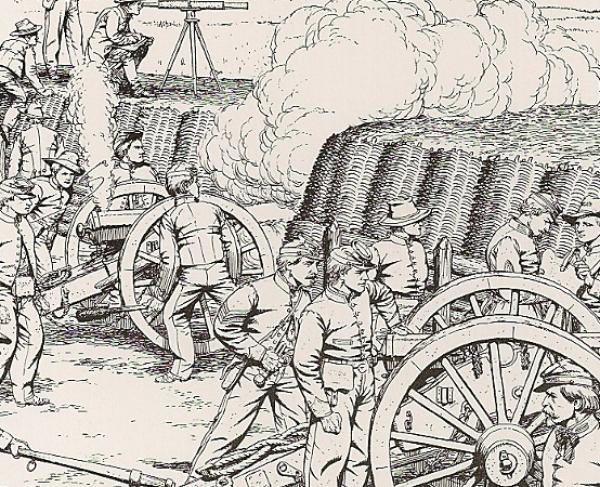 The city of Corinth, Mississippi, was a site of immense strategic significance due to it's position at the junction of the Mobile & Ohio and Memphis &