News
Two National Veterans Groups Join American Battlefield Trust To Preserve Monocacy Battlefield
Wounded Warrior Project and The Mission Continues join forces with American Battlefield Trust to clean and restore famed Maryland battlefield
(Washington, D.C.) — Two outstanding national veterans organizations, Wounded Warrior Project (WWP) and The Mission Continues, are teaming up with the American Battlefield Trust to bring veterans to a storied Civil War battlefield for a day of volunteerism and fun.  Participants from the two groups will tackle a special project at Monocacy National Battlefield on Saturday, April 6, as part of the Trust's nationwide Park Day event. This annual event, held each spring, is a hands-on preservation experience centered on restoring our nation's battlefields and related historic sites.  Nearly 160 sites in 32 states and the District of Columbia are scheduled to participate in Park Day 2019.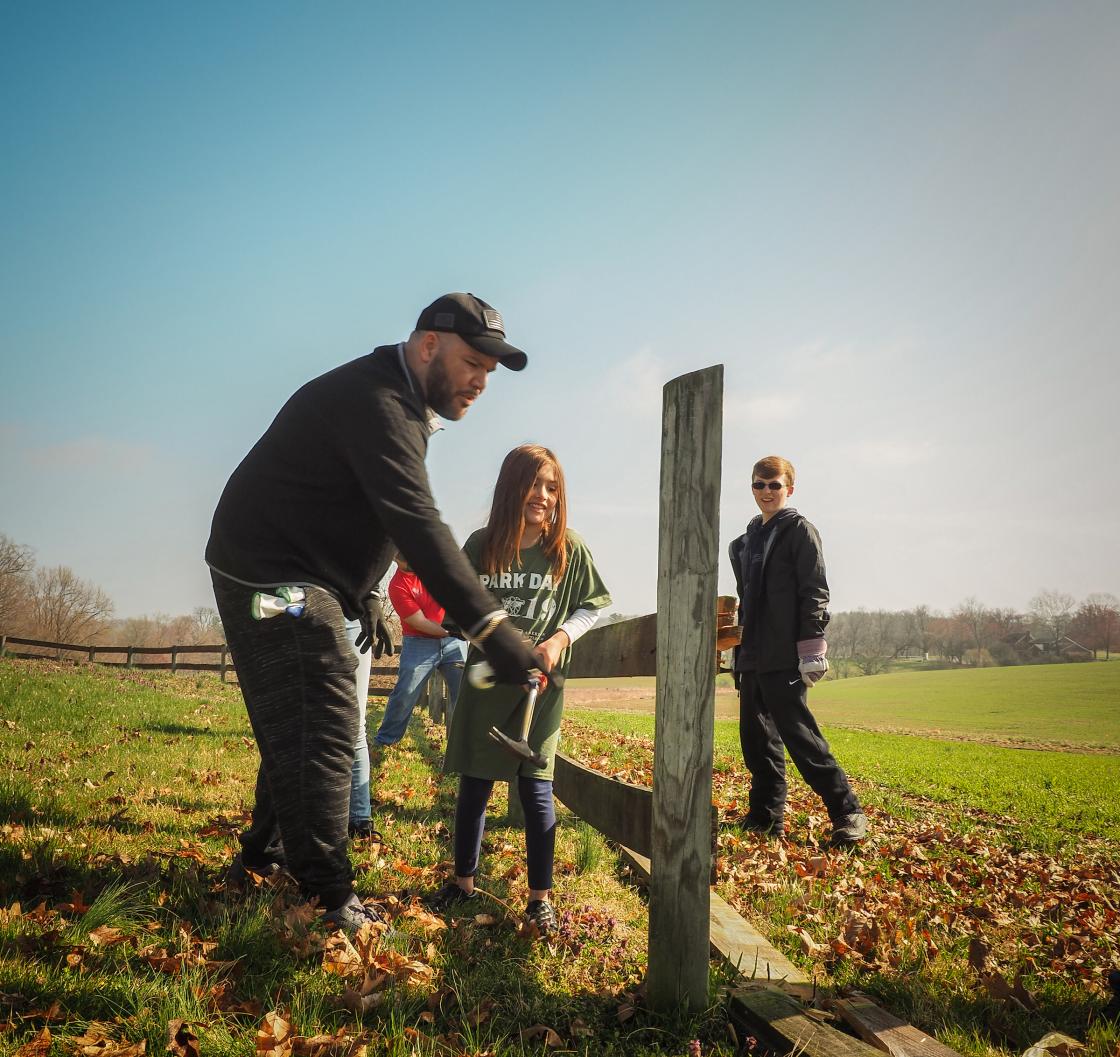 Monocacy's Park Day event will bring nearly two dozen veterans together to work side-by-side on a demolition project that will restore the historic landscape while honoring the legacy of military service across generations.
"Park Day volunteers of all backgrounds are critically important to historic sites that must balance basic maintenance needs with limited budgets and small staffs," Trust President James Lighthizer said. "We are excited to partner with Wounded Warrior Project and The Mission Continues to bring veterans onto hallowed ground for an event both deeply meaningful and truly impactful. We are excited to work with these heroes to keep the remarkable landscape at Monocacy clean, open and accessible for the enjoyment of all people."
"We've been at war for almost 18 years now, and the battlefields where our brave men and women fought are in far off places around the globe," said René Bardorf, WWP senior vice president of government and community relations. "However, right here in America are hallowed grounds where we can stop to reflect on the battles we have fought and the lives that were sacrificed, in the building of this great nation. We're proud to work alongside the team and volunteers at The American Battlefield Trust to help preserve this critical part of our American history."
Each year, Park Day participants make it possible for sites to implement projects often overlooked or delayed due to budget and staff constraints. Volunteers from WWP and The Mission Continues will make a distinct and lasting impact at Monocacy through their efforts — as well as have the opportunity to hear a local historian explain the unique role the Maryland battlefield played in our national story.
About the American Battlefield Trust
The American Battlefield Trust is dedicated to preserving America's hallowed battlegrounds and educating the public about what happened there and why it matters today.  The nonprofit, nonpartisan organization has protected more than 50,000 acres associated with the Revolutionary War, War of 1812, and Civil War. Learn more at www.battlefields.org.
About Wounded Warrior Project
Since 2003, Wounded Warrior Project® (WWP) has been meeting the growing needs of warriors, their families, and caregivers – helping them achieve their highest ambition. Learn more: http://newsroom.woundedwarriorproject.org/about-us.
About The Mission Continues
The Mission Continues is a national, nonpartisan nonprofit that empowers veterans to continue their service, and empowers communities with veteran talent, skills and preparedness to generate visible impact.