Ongoing Steps to Preserve Perryville Battlefield Mark 159th Anniversary of Kentucky's Bloodiest Battle
American Battlefield Trust announces acquisition of 51 acres, following on the transfer of 384 acres previously protected through private efforts to the Commonwealth of Kentucky
Colleen Cheslak, (202) 367-1861 x7234 
Mary Koik, (202) 367-1861 x7231
(Perryville, Ky.) — In recent years, the American Battlefield Trust has made great strides at Kentucky's Perryville Battlefield and the victories continue to pile up. In its most recent achievement at the Bluegrass State site, the organization has succeeded in protecting another 51 acres of story-filled land, bringing its preservation total at Perryville to 1,202 acres.  
"This profound site represents one of the key events of the Civil War in the Western Theater — Perryville was indeed the largest and bloodiest battle in the Bluegrass and saw more casualties than all of Stonewall Jackson's Valley Campaign combined," said American Battlefield Trust President David Duncan. "What makes our impact even more significant is that we've been able to turn the tables after Congress deemed Perryville one of the Top 11 most endangered sites in the entire country — out of 384 battlefields."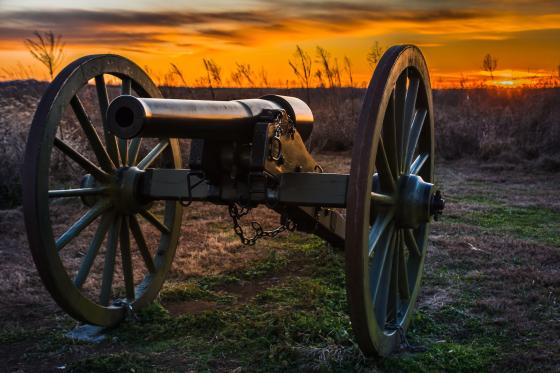 On October 8, 1862, battle swirled around this 51-acre tract, which had been the last remaining unprotected property that made up the wartime farm of John Russell. It was where the remnants of the Union army were pushed back when the Confederates leaned into their advantage. But it was also where Union forces marched on their way to halt the Confederate advance on Dixville Crossroads. With reinforcements turning the tide, the Federals overtook the field and seized victory.  
Nearly surrounded by land already owned by Perryville Battlefield State Historic Site, this property is a connective puzzle piece — eyed for eventual integration into the park. In recognizing the tract's ability to both expand meaningful interpretation and bring the battlefield another step closer to completion, the National Park Service's American Battlefield Protection Program jumped in to support this preservation effort, which, in turn, increased the value of each donation put forth by the Trust's generous membership. 
The news of this consequential acquisition comes with the added excitement of the recent transfer of 384 acres to Perryville Battlefield State Historic Site. This sizeable effort was made possible with the assistance of the Kentucky Heritage Land Conservation Fund and the Office of Kentucky Nature Preserves, plus the American Battlefield Protection Program, HTR Foundation, Boyle County Fiscal Court and Friends of Perryville Battlefield State Historic Site.  
The American Battlefield Trust is dedicated to preserving America's hallowed battlegrounds and educating the public about what happened there and why it matters today. The nonprofit, nonpartisan organization has protected nearly 54,000 acres associated with the Revolutionary War, War of 1812 and Civil War. Learn more at www.battlefields.org. 
###