News
American Battlefield Trust Welcomes Its Newest Set of Advocates, the 2021-2022 Youth Leadership Team
These 14 teens from across the country will spend the next year advocating for historic preservation nationally and in their own communities
Colleen Cheslak, (202) 367-1861 x7234
(Washington, D.C.) — After receiving applications from several eager students, the American Battlefield Trust has identified and trained a talented group of teens to serve as the organization's 2021-2022 Youth Leadership Team (YLT). This energetic group has begun a year-long advocacy journey to share historic preservation philosophies in their own communities. The 14 participants of this latest cohort are ready to engage classmates, neighbors and local decisionmakers by taking on custom-designed projects that pursue preservation and interpretation goals and make a tangible impact in their corner of the country. 
"We hope to foster a love of history in the next generation and connect them with the battlefields that defined our nation," said Trust President David Duncan. "The Youth Leadership Team is a crucial ingredient in turning these hopes into a reality, as these students position themselves to hold meaningful conversations that bring to light the value of history education and battlefield preservation — core elements that define the work of the American Battlefield Trust."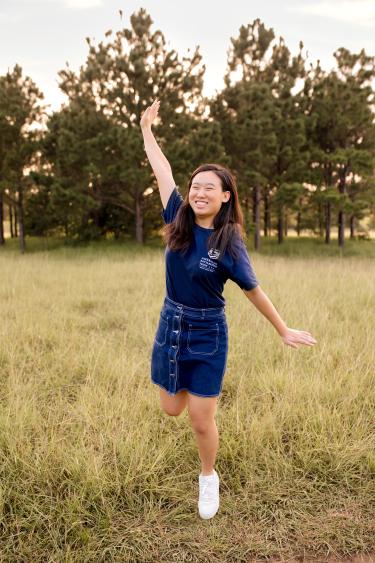 Participants are selected through a competitive application process and successful candidates undergo training in many aspects of the organization's mission — from the mechanics of land transactions to the philosophies of place-based education — and in advocacy skills, like interacting with the media and petitioning support from public officials. Trust staff will work with and mentor each student, as they craft a project to be undertaken in their local community, tailored to fit their passions and interests.
YLT participant, Stephanie Wang, 17, of Katy, Texas, was drawn to the Trust because she saw "an opportunity to work alongside the nation's leading battlefield preservation organization" and share her love of history with not only other young people but also those on Capitol Hill. "I'm looking forward to traveling to Washington to lobby our legislators to help us further protect the nation's hallowed landscapes."
The program has been wildly successful, attracting the attention of the Pipkin Charitable Foundation. The group issued a generous grant, investing in the advocacy work that each YLT member will bring to their community. The support also enabled the program to grow its membership and issue a base stipend for each member to put toward their capstone project. 
"The passion of these young people is not just inspiring, but tangible," said Connor Townsend, the Trust's manager of audience development and the YLT project lead. "They have a vast dedication to the study of history, but through this program, they'll have the necessary tools to demonstrate its continued relevance and resonance in our modern lives."
Planned projects for the coming academic year include a children's book discussing women as disguised Civil War soldiers, an advocacy campaign for a Revolutionary War site in New Jersey, a video series featuring Revolutionary and Civil War reenactors, expanded on-site and online interpretation for a Civil War-era raid on Richmond, and the promotion of under-told historical narratives, like those of Black soldiers.
"To me, historic preservation is a way to teach history in a far more engaging manner than a lecture in a classroom or a passage in a textbook," said YLT participant Hank Thompson, 17, of Richmond, Va. "Whether it's a child who has little knowledge, or a historian with decades of knowledge, there always seems something a person can gain from visiting the very site where the event transpired, and history was created."
The full roster of the 2021-2022 Youth Leadership Team includes: Olivia Bucs, 16, of Columbus, N.J.; Joseph Candelas, 17, of Harker Heights, Texas; Justin Chung, 16, of Anaheim, Calif.; Alexis Ellis, 16, of Saint Rose, La.; Abbie Hasty, 16, of Alton, Ill.; Sydney Kirages, 15, of Lake Forest, Ill.; Joseph Martin, 17, of Richmond, Mo.; Rory Moran, 17, of Davidson, N.C.; Sean Myers, 17, of Church Point, La.; Catherine Slavich, 16, of Lanett, Ala.; Hank Thompson, 17, of Richmond, Va.; Rachael Walters, 17, of Brunswick, Ga.; Stephanie Wang, 17, of Katy, Texas; William Whitworth, 15, of Ashburn, Va.          
The American Battlefield Trust is dedicated to preserving America's hallowed battlegrounds and educating the public about what happened there and why it matters today. The nonprofit, nonpartisan organization has protected more than 53,000 acres associated with the Revolutionary War, War of 1812, and Civil War. Learn more at www.battlefields.org.
###