News
American Battlefield Trust Applauds Efforts to Expand National Parks Critical to Understanding of Nation's History
Important steps taken to expand Civil War's Wilson's Creek National Battlefield in Missouri, Revolutionary War's Saratoga National Historical Park in New York
Mary Koik, (202) 367-1861 x7231 
Colleen Cheslak, (202) 367-1861 x7234
(Washington, D.C.) — On December 2, Senators Roy Blunt and Josh Hawley and Representative Billy Long introduced legislation that would grow Wilson's Creek National Battlefield through the addition of a unit at Newtonia. The Battle of Wilson's Creek, fought on August 10, 1861, was the first major engagement in the Trans-Mississippi Theater of the Civil War; armies twice met at Newtonia, some 40 miles away, on September 30, 1862, and October 28, 1864. Responding to this exciting legislation, American Battlefield Trust President David Duncan made the following statement: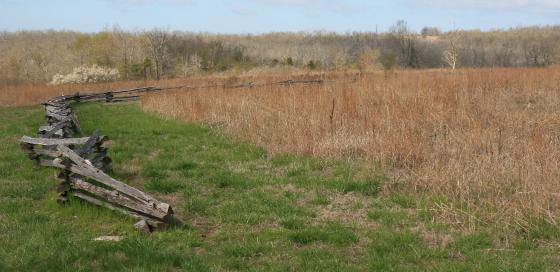 "To understand the full scope of American history, we must consider our past collectively, rather than as disconnected events. Similarly, we often find that landscapes critical to imparting the narratives central to our current parks extend well beyond their borders. In such instances, it's important that strong advocates for parks and for history pursue the legislative process to expand a park's authorized boundary. Doing so incurs no immediate cost to the federal government, but paves the way for opportunities that arise.  
"The American Battlefield Trust, its board and its members, are deeply appreciative for the leadership shown by Senators Blunt and Hawley, together with Representative Long, for taking that critical broader view of Missouri's Civil War history and calling for the expansion of Wilson's Creek National Battlefield to include land associated with the two battles fought at nearby Newtonia, ensuring that a more complete and nuanced understanding of the state's role in that conflict can be shared with residents and visitors alike."  
To date, the American Battlefield Trust and its partners have preserved 8 acres at the Newtonia Battlefields, as well as 278 acres at Wilson's Creek.  
Relatedly, last month, the Department of the Interior approved a minor boundary adjustment at Saratoga National Historical Park in New York, scene of a decisive and pivotal 1777 battle during the Revolutionary War. That step opens the door for the Trust to eventually transfer a 25-acre property into the park, creating new interpretive opportunities for visitors to enjoy.  
About the American Battlefield Trust 
The American Battlefield Trust is dedicated to preserving America's hallowed battlegrounds and educating the public about what happened there and why it matters today. The nonprofit, nonpartisan organization has protected nearly 54,000 acres associated with the Revolutionary War, War of 1812 and Civil War. Learn more at www.battlefields.org.