Grant Remembers the Surrender and Victory at Vicksburg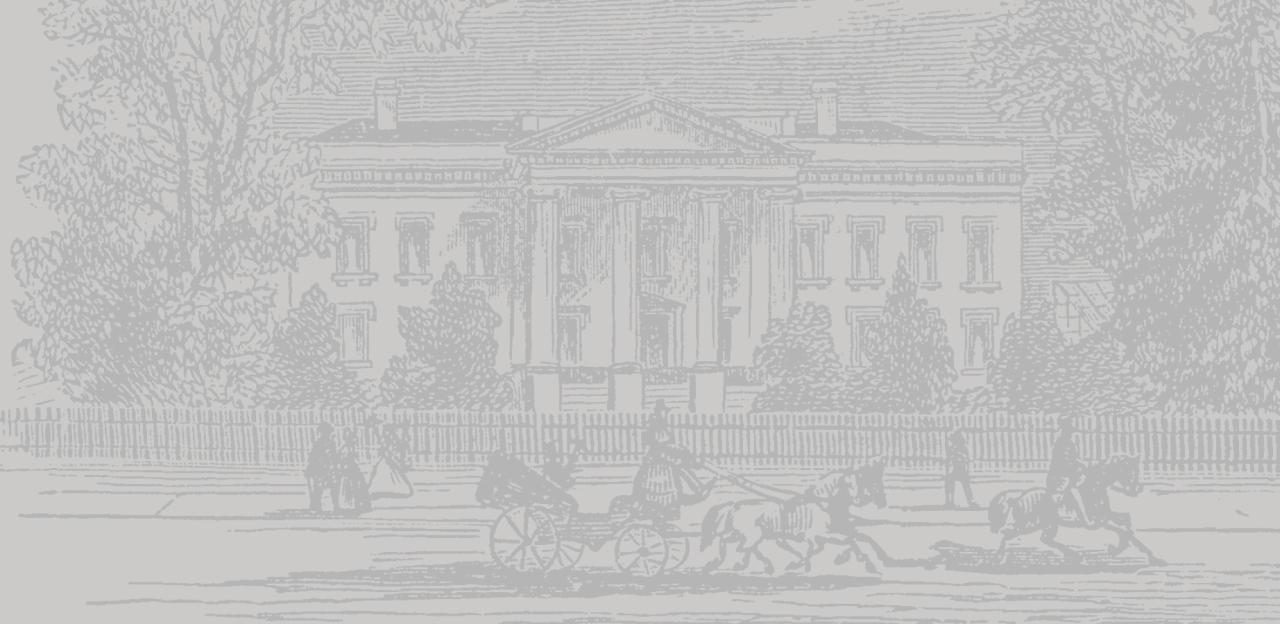 The following excerpt is from the Personal Memoirs of Ulysses S. Grant and details the arrangements for the Confederate surrender at Vicksburg, Mississippi in July 1863. His memoirs also include some of Confederate General Pemberton's letters and Grant's replies.
On the 3d about ten o'clock A. M. white flags appeared on a portion of the rebel works. Hostilities along that part of the line ceased at once. Soon two persons were seen coming towards our lines bearing a white flag. They proved to be General Bowen, a division commander, and Colonel [L. M.] Montgomery, aide-de-camp to Pemberton, bearing the following letter to me:
I have the honor to propose an armistice for hours, with the view to arranging terms for the capitulation of Vicksburg. To this end, if agreeable to you, I will appoint three commissioners, to meet a like number to be named by yourself, at such place and hour to-day as you may find convenient. I make this proposition to save the further [291] effusion of blood, which must otherwise be shed to a frightful extent, feeling myself fully able to maintain my position for a yet indefinite period. This communication will be handed you under a flag of truce, by Major-General John S. Bowen.
It was a glorious sight to officers and soldiers on the line where these white flags were visible, and the news soon spread to all parts of the command. The troops felt that their long and weary marches, hard fighting, ceaseless watching by night and day, in a hot climate, exposure to all sorts of weather, to diseases and, worst of all, to the gibes of many Northern papers that came to them saying all their suffering was in vain, that Vicksburg would never be taken, were at last at an end and the Union sure to be saved.
Bowen was received by General A. J. Smith, and asked to see me. I had been a neighbor of Bowen's in Missouri, and knew him well and favorably before the war; but his request was refused. He then suggested that I should meet Pemberton. To this I sent a verbal message saying that, if Pemberton desired it, I would meet him in front of McPherson's corps at three o'clock that afternoon. I also sent the following written reply to Pemberton's letter:
Your note of this date is just received, proposing an armistice for several hours, for the purpose of arranging terms of capitulation through commissioners, to be appointed, etc. The useless effusion of blood you propose stopping by this course can be ended at any time you may choose, by the unconditional surrender of the city and garrison. Men who have shown so much endurance and courage as those now in Vicksburg, will always challenge the respect of an adversary, and I can assure you will be treated with all the respect due to prisoners of war. I do not favor the proposition of appointing commissioners to arrange the terms of capitulation, because I have no terms other than those indicated above.
At three o'clock Pemberton appeared at the point suggested in my verbal message, accompanied by the same officers who had borne his letter of the morning. Generals Ord, McPherson, Logan and A. J. Smith, and several officers of my staff, accompanied me. Our place of meeting was on a hillside within a few hundred feet of the rebel lines. Near by stood a stunted oak-tree, which was made historical by the event. It was but a short time before the last vestige of its body, root and limb had disappeared, the fragments taken as trophies. Since then the same tree has furnished as many cords of wood, in the shape of trophies, as "The true cross."
Pemberton and I had served in the same division during part of the Mexican War. I knew him very well therefore, and greeted him as an old acquaintance. He soon asked what terms I proposed to give his army if it surrendered. My answer was the same as proposed in my reply to his letter. Pemberton then said, rather snappishly, "The conference might as well end," and turned abruptly as if to leave. I said, "Very well." General Bowen, I saw, was very anxious that the surrender should be consummated. His manner and remarks while Pemberton and I were talking, showed this. He now proposed that he and one of our generals should have a conference. I had no objection to this, as nothing could be made binding upon me that they might propose. Smith and Bowen accordingly had a conference, during which Pemberton and I, moving a short distance away towards the enemy's lines were in conversation. After a while Bowen suggested that the Confederate army should be allowed to march out with the honors of war, carrying their small arms and field artillery. This was promptly and unceremoniously rejected. The interview here ended, I agreeing, however, to send a letter giving final terms by ten o'clock that night.
Word was sent to Admiral Porter soon after the correspondence with Pemberton commenced, so that hostilities might be stopped on the part of both army and navy. It was agreed on my parting with Pemberton that they should not be renewed until our correspondence ceased.
When I returned to my headquarters I sent for all the corps and division commanders with the army immediately confronting Vicksburg. Half the army was from eight to twelve miles off, waiting for Johnston. I informed them of the contents of Pemberton's letters, of my reply and the substance of the interview, and that I was ready to hear any suggestion; but would hold the power of deciding entirely in my own hands. This was the nearest approach to a council of war I ever held. Against the general, and almost unanimous judgment of the council I sent the following letter:
In conformity with agreement of this afternoon, I will submit the following proposition for the surrender of the City of Vicksburg, public stores, etc. On your accepting the terms proposed, I will march in one division as a guard, and take possession at eight A. M. to-morrow. As soon as rolls can be made out, and paroles be signed by officers and men, you will be allowed to march out of our lines, the officers taking with them their side-arms and clothing, and the field, staff and cavalry officers one horse each. The rank and file will be allowed all their clothing, but no other property. If these conditions are accepted, any amount of rations you may deem necessary can be taken from the stores you now have, and also the necessary cooking utensils for preparing them. Thirty wagons also, counting two two-horse or mule teams as one, will be allowed to transport such articles as cannot be carried along. The same conditions will be allowed to all sick and wounded officers and soldiers as fast as they become able to travel. The paroles for these latter must be signed, however, whilst officers present are authorized to sign the roll of prisoners.
By the terms of the cartel then in force, prisoners captured by either army were required to be forwarded as soon as possible to either Aiken's landing below Dutch Gap on the James River, or to Vicksburg, there to be exchanged, or paroled until they could be exchanged. There was a Confederate commissioner at Vicksburg, authorized to make the exchange. I did not propose to take him a prisoner, but to leave him free to perform the functions of his office. Had I insisted upon an unconditional surrender there would have been over thirty thousand men to transport to Cairo, very much to the inconvenience of the army on the Mississippi. Thence the prisoners would have had to be transported by rail to Washington or Baltimore; thence again by steamer to Aiken's-all at very great expense. At Aiken's they would have had to be paroled, because the Confederates did not have Union prisoners to give in exchange. Then again Pemberton's army was largely composed of men whose homes were in the South-west; I knew many of them were tired of the war and would get home just as soon as they could. A large number of them had voluntarily come into our lines during the siege, and requested to be sent north where they could get employment until the war was over and they could go to their homes.
Late at night I received the following reply to my last letter:
I have the honor to acknowledge the receipt of your communication of this date, proposing terms of capitulation for this garrison and post. In the main your terms are accepted; but, in justice both to the honor and spirit of my troops, manifested in the defence of Vicksburg, I have to submit the following amendments, which, if acceded to by you, will perfect the agreement between us. At ten o'clock A. M. tomorrow, I propose to evacuate the works in and around Vicksburg, and to surrender the city and garrison under my command, by marching out with my colors and arms, stacking them in front of my present [294] lines. After which you will take possession. Officers to retain their side-arms and personal property, and the rights and property of citizens to be respected.
This was received after midnight. My reply was as follows:
I have the honor to acknowledge the receipt of your communication of 3d July. The amendment proposed by you cannot be acceded to in full. It will be necessary to furnish every officer and man with a parole signed by himself, which, with the completion of the roll of prisoners, will necessarily take some time. Again, I can make no stipulations with regard to the treatment of citizens and their private property. While I do not propose to cause them any undue annoyance or loss, I cannot consent to leave myself under any restraint by stipulations. The property which officers will be allowed to take with them will be as stated in my proposition of last evening; that is, officers will be allowed their private baggage and side-arms, and mounted officers one horse each. If you mean by your proposition for each brigade to march to the front of the lines now occupied by it, and stack arms at ten o'clock A. M., and then return to the inside and there remain as prisoners until properly paroled, I will make no objection to it. Should no notification be received of your acceptance of my terms by nine o'clock A. M. I shall regard them as having been rejected, and shall act accordingly. Should these terms be accepted, white flags should be displayed along your lines to prevent such of my troops as may not have been notified, from firing upon your men.
Pemberton promptly accepted these terms.
During the siege there had been a good deal of friendly sparring between the soldiers of the two armies, on picket and where the lines were close together. All rebels were known as "Johnnies," all Union troops as "Yanks." Often "Johnny" would call: "Well, Yank, when are you coming into town?" The reply was sometimes: "We propose to celebrate the 4th of July there." Sometimes it would be: "We always treat our prisoners with kindness and do not want to hurt them" ; or, "We are holding you as prisoners of war while you are feeding yourselves." The garrison, from the commanding general down, undoubtedly expected an assault on the fourth. They knew from the temper of their men it would be successful when made; and that would be a greater humiliation than to surrender. Besides it would be attended with severe loss to them.
The Vicksburg paper, which we received regularly through the courtesy of the rebel pickets, said prior to the fourth, in speaking of the "Yankee" boast that they would take dinner in Vicksburg that day, that the best receipt for cooking a rabbit was "First ketch your rabbit." The paper at this time and for some time previous was printed on the plain side of wall paper. The last number was issued on the fourth and announced that we had "caught our rabbit."
I have no doubt that Pemberton commenced his correspondence on the third with a two-fold purpose: first, to avoid an assault, which he knew would be successful, and second, to prevent the capture taking place on the great national holiday, the anniversary of the Declaration of American Independence. Holding out for better terms as he did he defeated his aim in the latter particular.
At the appointed hour the garrison of Vicksburg marched out of their works and formed line in front, stacked arms and marched back in good order. Our whole army present witnessed this scene without cheering. Logan's division, which had approached nearest the rebel works, was the first to march in; and the flag of one of the regiments of his division was soon floating over the court-house. Our soldiers were no sooner inside the lines than the two armies began to fraternize. Our men had had full rations from the time the siege commenced, to the close. The enemy had been suffering, particularly towards the last. I myself saw our men taking bread from their haversacks and giving it to the enemy they had so recently been engaged in starving out. It was accepted with avidity and with thanks.
Pemberton says in his report:
If I should be asked why the 4th of July was selected as the day for surrender, the answer is obvious. I believed that upon that day I should obtain better terms. Well aware of the vanity of our foe, I knew they would attach vast importance to the entrance on the 4th of July into the stronghold of the great river, and that, to gratify their national vanity, they would yield then what could not be extorted from them at any other time.
This does not support my view of his reasons for selecting the day he did for surrendering. But it must be recollected that his first letter asking terms was received about 10 o'clock A. M., July 3d. It then could hardly be expected that it would take twenty-four hours to effect a surrender. He knew that Johnston was in our rear for the purpose of raising the siege, and he naturally would want to hold out as long as he could. He knew his men would not resist an assault, and one [296] was expected on the fourth. In our interview he told me he had rations enough to hold out for some time-my recollection is two weeks. It was this statement that induced me to insert in the terms that he was to draw rations for his men from his own supplies.
On the 4th of July General Holmes, with an army of eight or nine thousand men belonging to the trans-Mississippi department, made an attack upon Helena, Arkansas. He was totally defeated by General Prentiss, who was holding Helena with less than forty-two hundred soldiers. Holmes reported his loss at 1,636, of which 173 were killed; but as Prentiss buried 400, Holmes evidently understated his losses. The Union loss was 57 killed, 127 wounded, and between 30 and 40 missing. This was the last effort on the part of the Confederacy to raise the siege of Vicksburg.
On the third, as soon as negotiations were commenced, I notified Sherman and directed him to be ready to take the offensive against Johnston, drive him out of the State and destroy his army if he could. Steele and Ord were directed at the same time to be in readiness to join Sherman as soon as the surrender took place. Of this Sherman was notified.
I rode into Vicksburg with the troops, and went to the river to exchange congratulations with the navy upon our joint victory. At that time I found that many of the citizens had been living under ground. The ridges upon which Vicksburg is built, and those back to the Big Black, are composed of a deep yellow clay of great tenacity. Where roads and streets are cut through, perpendicular banks are left and stand as well as if composed of stone. The magazines of the enemy were made by running passage-ways into this clay at places where there were deep cuts. Many citizens secured places of safety for their families by carving out rooms in these embankments. A door-way in these cases would be cut in a high bank, starting from the level of the road or street, and after running in a few feet a room of the size required was carved out of the clay, the dirt being removed by the doorway. In some instances I saw where two rooms were cut out, for a single family, with a door-way in the clay wall separating them. Some of these were carpeted and furnished with considerable elaboration. In these the occupants were fully secure from the shells of the navy, which were dropped into the city night and day without intermission.
Related Battles
Battle Facts
Warren County, MS | May 18, 1863
Result: Union Victory
Estimated Casualties
37,273