Topographical sketch of the battlefield of Chaplin hills, near Perryville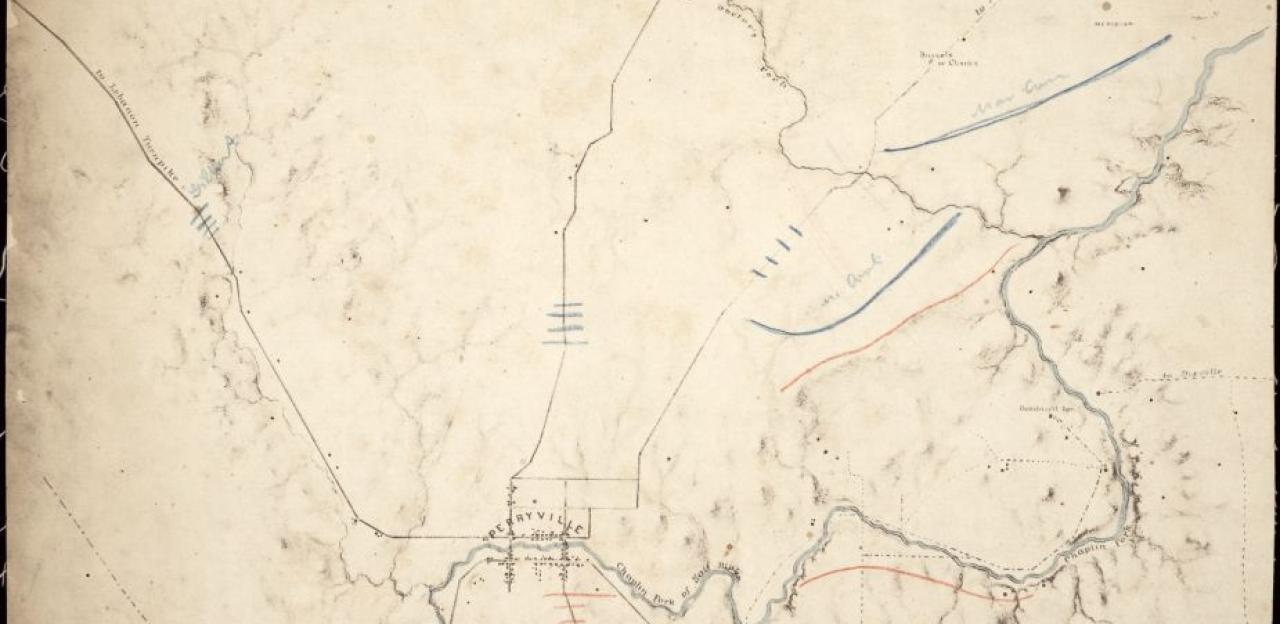 Historical map of the battle of Perryville
Sketch of the battlefield of Chaplin Hills, near Perryville, Kentucky on October 9, 1862
 surveyed by Capt. N. Michler, Topl. Engr., U.S.A., and Maj. J.E. Weyss, principal Asst.
Michler, N. 1827-1881. (Nathaniel),
[S.l. : s.n.], 1862.
Relief shown by hachures.
Sun print.
Map of Perryville and vicinity, annotated in blue and red crayon to show what may be the position of the Union and Confederate troops on October 9, the day after the battle of Perryville. Opposite of four of the five positions, marked in blue are written the names: "Gilbert," "Buell," "McCook," and what appears to be "MacCon."
Description derived from published bibliography.
Reference: LC Civil War maps (2nd ed.), 226
Scale [ca. 1:23,250].
Library of Congress Geography and Map Division Washington, D.C. 20540-4650 USA
Learn More: Battle of Perryville
Related Battles
Battle Facts
Boyle County, KY | October 8, 1862
Result: Union Victory
Estimated Casualties
7,612