Stephen D. Lee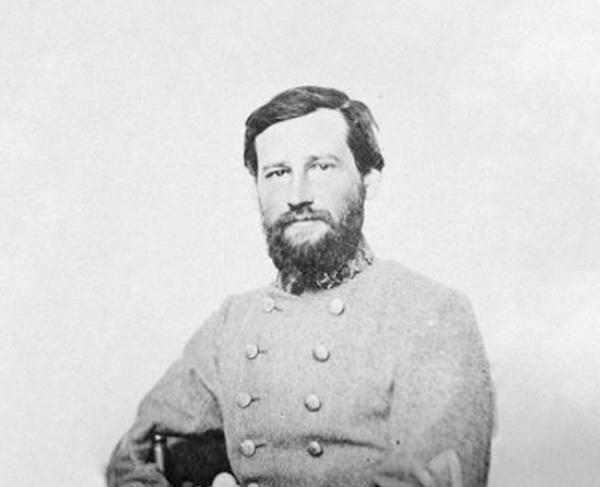 TitleLieutenant General
War & AffiliationCivil War / Confederate
Date of Birth - DeathSeptember 22, 1833 – May 28, 1908
Stephen Dill Lee graduated 17th out of 46 from the United States Military Academy in 1854.  He briefly served with the United States Army during the Seminole Wars, as well as in several outposts in the West, before resigning his commission with the outbreak of the Civil War in 1861.
He first entered the Confederate army as an aide-de-camp and captain for General P. G. T. Beauregard.  When Beauregard began organizing companies of artillery Lee was given command of one, and promoted to major in the Confederate army.  He commanded a battery of guns under General Joseph E. Johnston, served as chief of artillery for General Lafayette McLaws and later for General John Magruder.  He served with distinction through the battles of Seven Pines, Savage's Station, the Seven Days, and Malvern Hill.  Lee then transferred to command a battalion of artillery under General James Longstreet.  He fought in the Second Battle of Bull Run as well as Antietam.  At Antietam his guns played an important role during the fight for Dunker Church.
On November 6, 1862, Lee was promoted to brigadier general and assigned to command the artillery at Vicksburg under General John C. Pemberton.  Lee performed well at the battle of Champion Hill and throughout the Vicksburg Campaign.  When Vicksburg fell, Lee was captured with many of its defenders.  While awaiting parole, Lee was promoted to major general on August 3, 1862 and was placed in command of cavalry within the Department of Mississippi and West Tennessee.  Once released in an exchange Lee's command extended to Alabama and East Louisiana. . 
On June 23, 1864, Lee was appointed a lieutenant general, making him the youngest man to reach the rank in the Confederate Army.  He took command of General John B. Hood's former corps within the Army of Tennessee. He commanded this corps through the Atlanta Campaign, including the battles of Jonesboro, Franklin, and Nashville.  After the Atlanta Campaign much of his corps was left in ruins. At the end of the war Lee joined General Joseph E. Johnston for the Carolina Campaign and in April he and Johnston surrendered. 
After the war, Lee became the first president of Mississippi State College.