Samuel Smith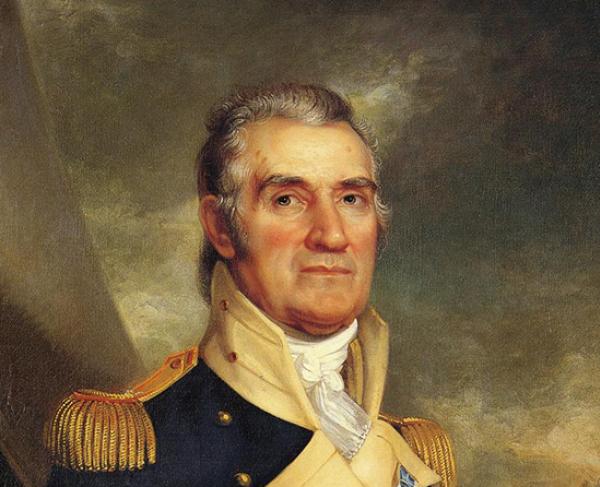 TitleLieutenant Colonel
War & AffiliationRevolutionary War / Patriot
Date of Birth - DeathJuly 27, 1752 - April 22, 1839
A man of service and vigilance, Samuel Smith was a war hero, merchant, member of Maryland government, Congressman, Senator, and mayor.
He was born into a prominent Scots-Irish mercantile family on July 27th, 1752. When Smith was a young child his family moved to Baltimore, where he attended private school and later fell into the family trade.
Smith was smitten with the Patriot cause. Prior to the outbreak of war, he was charged with the task of arresting Governor Robert Eden in Annapolis and seizing valuable letters from Lord George Germain, British Secretary of State for the colonies, to Governor Eden and any other orders, resolves, instructions, requisitions, letters, papers, and writings pertaining to colonial tensions.
A fervent patriot, Smith signed on with the revolutionaries and quickly rose through the ranks from Captain up to Lieutenant Colonel in the Continental Army. He commanded Maryland troops at the Battles of Long Island, Harlem, White Plains, Brandywine, and Monmouth. Yet one of his most notable commands is that of the Mud Fort, which is better known today as Fort Mifflin.
In the fall of 1777, British-occupied Philadelphia was on the verge of falling to the Patriots. Looking to hasten the cities capitulation, General George Washington sent Lieutenant Colonel Smith to the Mud Fort, a strategic point on the Delaware River. The British bombarded the fort with artillery for weeks but all the while Smith and his 400 troops played a large role in stalling enemy supply ships. This in effect helped protect General Washington's troops from further attack, despite the fort's eventual fall.
Returning from the war, Smith went into the shipping business and stumbled into politics as many war heroes did. He was a member of the Maryland House of Delegates from 1790 to 1792. He once again served in the military as brigadier general of the Maryland militia during the short lived  Whiskey Rebellion and as major general of the Maryland militia during the War of 1812, defending Baltimore during the Battle of Baltimore in September of 1814.
His military years sometimes coincided with his years in political office as he served as a Congressman from 1793 to 1803, a Senator from 1803 to 1815, and again as a Congressman from 1816 to 1822. From 1835 to 1838 Smith served as mayor of his beloved Baltimore.
Living his last year out of the public eye, Samuel Smith died in 1839 and is buried in the Old Westminster Burying Ground in Baltimore.