Robert C. Schenck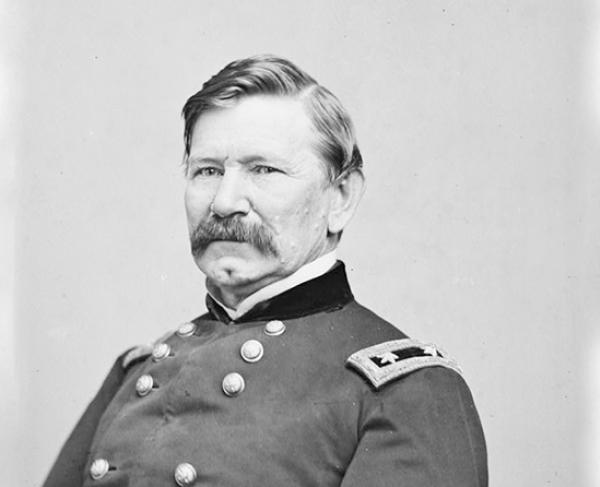 TitleMajor General
War & AffiliationCivil War / Union
Date of Birth - DeathOctober 4, 1809 – March 23, 1890
Robert Schenck graduated from Miami University in 1827, and briefly practiced law in Dayton, Ohio.  He was elected to the United States Congress in 1842, served four terms, before being named ambassador to Brazil by President Fillmore, which he held until 1853.
At the outbreak of the war, President Abraham Lincoln appointed Schenck brigadier general of volunteers on June 5, 1861.  His first experience of the war was a skirmish around Vienna, Virginia known as the "Vienna Affair."  In July of 1861 Schenck led a brigade under General Daniel Tyler at the Battle of First Manassas.  Following the battle Schenck was one of the few commanders who led his men in an orderly retreat.  In 1862, Schenck took part in the Shenandoah Valley Campaign, against Confederate General Thomas "Stonewall" Jackson, during which time he participated in the Battle of Cross Keys.  He was then ordered to join General John Pope and his Army of Virginia.  In 1862 Schenck fought in the Battle of Second Manassas, where he was disabled permanently from field service.  He was made a major general on August 30, 1862, and commanded the Middle Department and VIII Corps in Baltimore until he resigned on December 5, 1863. 
After resigning from the army, Schenck returned to Congress for eight more years, was made the minister to the United Kingdom by President Ulysses S. Grant, and helped comprise a rulebook for draw poker.