Rebecca Motte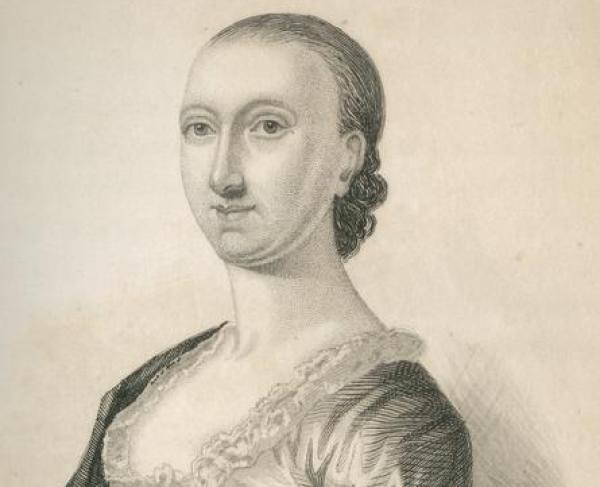 TitlePlantation Owner
War & AffiliationRevolutionary War / American
Date of Birth - DeathJune 15, 1737 - January 10, 1815
Born to Robert and Mary Brewton on June 15, 1737, Rebecca Brewton grew up along the Santee River in South Carolina with her brother Miles Brewton, a leading Charleston merchant and an early supporter of the Patriot movement. At the age of twenty-one, she married Jacob Motte, a member of an affluent family from Charleston.
At the outbreak of the American Revolution, the Mottes sided with the Patriots and often provided them with supplies. Unfortunately, the family was struck by tragedy when only three of the couple's seven children survived adulthood, and Jacob died young in 1780. During the defense of Charleston, she dispatched all able slaves from her Congaree plantation to Charleston to help construct the defenses of the city. When the British captured Charleston, her home in the city was selected as the headquarters for British Lieutenant Colonels Banastre Tarleton and Nisbet Balfour with a company of thirty soldiers. While she was determined not to be driven from her home, the now-widowed Motte eventually moved into a plantation known as Buckhead or Mount Pleasant, formerly owned by her brother Miles, who died at sea five years earlier.
Located atop high ground on the road to McCord's Ferry, a crossing near the confluence of the Congaree and Wateree Rivers, Rebecca's new home became a target for the opposing armies. In the spring of 1781, British Lt. Donald McPherson arrived at Rebecca's doorstep. McPherson banished Rebecca and her family to one of the plantation's outbuildings, turning the property into an outpost in the supply chain that supported Fort Granby and Camden. The British converted Rebecca's three-story house into a veritable fortress, surrounding it with a wooden palisade reinforced with a rampart and supported by blockhouses manned by a garrison of 165 men.
On May 8, Lt. Col. Henry "Light-Horse Harry" Lee and Brig. Gen. Francis Marion arrived to lay siege to Fort Motte. Rebecca graciously offered her temporary home to Lee, who utilized it as his headquarters. The Patriots began constructing their own works, extending a trench toward McPherson's fortifications. As the Patriots drew closer, Lee and Marion ordered bows and arrows made in anticipation of sending fire arrows into McPherson's position. Apprised of these preparations, Rebecca bravely offered Lee her own bow to assist in the destruction of her home.
At mid-day on May 12, a Patriot utilized Rebecca's bow to set fire to the house's roof. Once set ablaze, the Patriots opened an artillery barrage compelling McPherson to promptly surrender and were able to stop the blaze from encompassing the entire home. Despite the damage, Rebecca returned to the house following the departure of Lee and Marion after the British surrender. She passed away in January 1815 and now rests in the St. Philips Church cemetery in Charleston.