Moses Ezekiel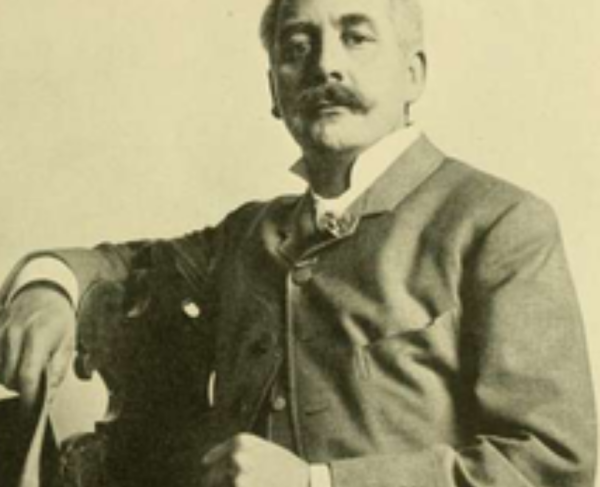 TitleVMI Cadet; Sculptor
War & AffiliationCivil War / Confederate
Date of Birth - DeathOctober 28, 1844 – March 27, 1917
Although he would eventually become one of the most famous American sculptors of his era, Cadet Moses Ezekiel began making history the moment he set foot on the campus of the Virginia Military Institute in 1862. Ezekiel was the first Jewish cadet to attend the academy and as such faced some unusual situations, such as having to secure permission from the Board of Governors to visit his family for Passover.
During the Battle of New Market, Ezekiel fought as a member of Company C and was one of many cadets whose footwear vanished in the mud of the Field of Lost Shoes. Following the battle, he stayed by the bedside of his mortally wounded friend Cadet Thomas Garland Jefferson, reading to him from the bible, until he died.
Even as a cadet, Ezekiel's artistic talent was apparent and during his final year, Robert E. Lee, serving as President of nearby Washington College (now Washington and Lee University), encouraged him to pursue this calling. After graduation he studied anatomy at the Medical College of Virginia, adding dramatic realism to his sculptures. In 1869, he moved to Europe — first Berlin and then Rome — where he studied further and completed some of his most famous sculptures.
During his career, Ezekiel completed more than 200 works and won awards and prizes including the Michel-Beer Prix de Rome, Crosses for Merit and Art bestowed by the Emperor of Germany and the Grand Duke of Saxe-Meiningen, the Gold Medal of the Royal Society of Palermo and the Raphael Medal from the Art Society of Urbino. The Italian King Victor Emmanuel gave him the titles of Chevalier and Officer of the Crown of Italy, as well as a knighthood.
But one of Ezekiel's most personally significant works was dedicated on the campus of his alma mater in 1903. Cast in bronze and bearing the names of each cadet who fought in the engagement, Virginia Mourning Her Dead is commonly known the New Market Monument. Beneath the statue lie buried six of the ten cadets who died in the battle, including Ezekiel's friend Jefferson.
The monument was a gift to the Institute and Ezekiel made a rare trip to campus for its dedication. Seeing the young cadets on parade at the ceremony reminded him powerfully of his own classmates and he wrote that "something arose like a stone in my throat, and fell to my heart, slashing tears to my eyes."
Ezekiel died in Rome in 1917, but the violence of World War I prevented the return of his body to the United States until 1921. He was interred at the foot of one of his other great works, the Confederate Memorial, in Section 16 of Arlington National Cemetery. Eight VMI cadets served as his honor guard and his headstone bore the simple inscription: "Moses J. Ezekiel, Sergeant of Company C, Battalion of Cadets of the Virginia Military Institute."
(This biography appeared in the Summer 2010 issue of Hallowed Ground Magazine)