John C. Breckinridge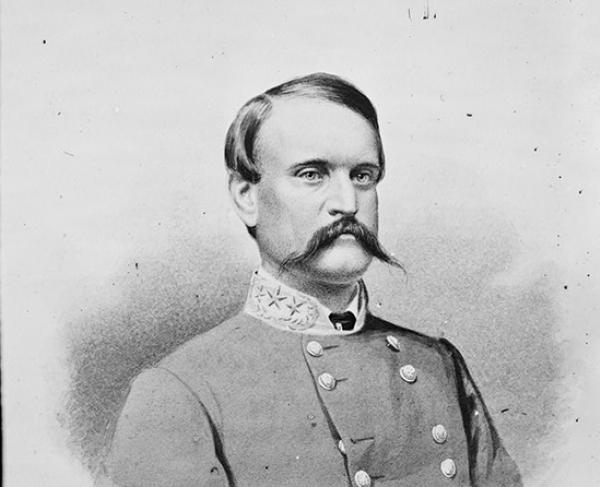 TitleMajor General
War & AffiliationCivil War / Confederate
Date of Birth - DeathJanuary 16, 1821 – May 17, 1875
Born in Lexington, Kentucky, in 1821, John Cabell Breckinridge was a graduate of Centre College and later Transylvania Law School in 1845.  He holds the record as the youngest Vice President ever elected to office, serving under President James Buchanan starting in 1856.  In 1859, a year before his term as Vice President was to expire, he was elected to the U.S. Senate.
Siding with the slaveholding faction of his native state during the secession crisis of 1861, Breckinridge resigned and accepted a post in the Confederacy as a brigadier general, and was quickly promoted to major general in April of the following year.  He commanded at Shiloh and in the summer defense of Vicksburg.  Failing in an attack on Baton Rouge, he distinguished himself at Murfreesboro, in Johnston's campaign to relieve Vicksburg, and at Chickamauga. He accompanied General Jubal Early on the raid on Washington and in the Battle of Monocacy.
Following his service with Early's command, Breckinridge took command of Confederate forces in southwestern Virginia in September, where Confederate forces were in great disarray. He reorganized the department and led a raid into northeastern Tennessee. Following a victory outside of Saltville, Breckinridge discovered that some Confederate troops had killed black Union soldiers the morning after the battle, an incident that shocked and angered him.
In February of 1865, Breckinridge received the appointment of Secretary of War by Confederate President Jefferson Davis.  However, the war did not last long enough for Breckinridge to prove himself as a desk leader, and he quietly returned to a small law practice in Lexington.  He died and was buried there in May of 1875.