Lunsford Lindsay Lomax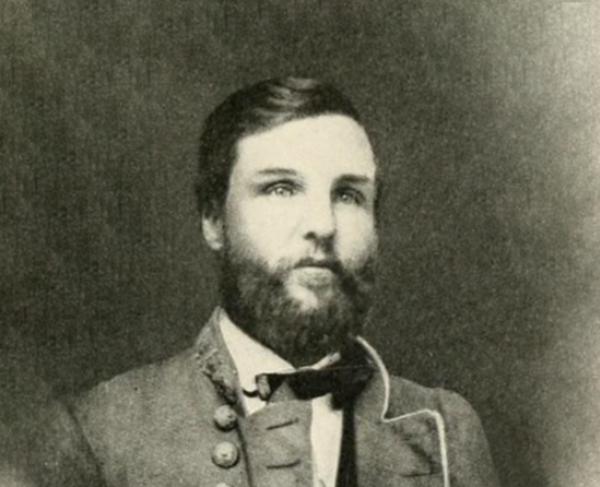 TitleMajor General
War & AffiliationCivil War / Confederate
Date of Birth - DeathNovember 4, 1835 - May 28, 1913
Lunsford Lindsay Lomax was born November 4, 1835 in Newport, Rhode Island. Lomax's family had deep roots in Virginia and a strong military tradition. His father was stationed in Newport with the 3rd U.S. Artillery when Lunsford was born. Lomax was educated in his ancestral home state of Virginia and attended the United States Military Academy at West Point, graduating twenty-first from a class that also included Fitzhugh Lee in 1856. Like most serving in the regular army, Lomax was stationed on the frontier during the buildup to the secession crisis. His loyalties lying with Virginia and the South, Lomax resigned his commission on April 25, 1861, after the bombardment of Fort Sumter.
During the first few years of the war, Lomax served in a number of non-combat roles: first as adjutant general on Gen. Joseph Johnston's staff and as inspector general for Gen. Benjamin McCulloch before being transferred back to the Eastern Theater and given command of the 11th Virginia Cavalry. He participated in the Gettysburg campaign, the Overland campaign, and fought Sheridan in the Shenandoah Valley, by which time he had been made a major general. Defeated at the Battle of Tom's Brook and effectively driven from the Valley, Lomax joined Gen. Johnston in resisting the advance of Gen. Sherman through the Carolinas, where he eventually surrendered at Greensboro.
After the war, Lomax returned to Virginia and became a farmer near Warrenton for nearly twenty years. In 1885 he was elected president of the Virginia Polytechnic Institute, a position he held until 1899. He went on to help compile the Official Records and was a commissioner at the new Gettysburg National Military Park. One of the last surviving Confederate generals, he died on May 28, 1913 in Washington, D.C.