Joseph B. Kershaw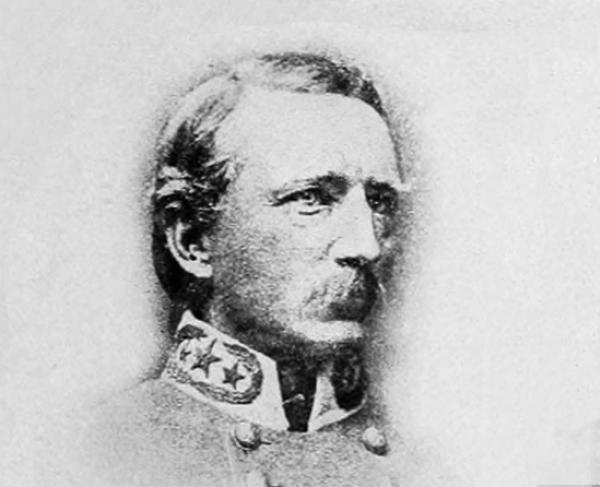 TitleMajor General
War & AffiliationCivil War / Confederate
Date of Birth - DeathJanuary 5, 1822 -- April 13, 1894
Confederate General Joseph Brevard Kershaw commanded a brigade in Lee's Army of Northern Virginia for the duration of the war.
Born in Camden, South Carolina on January 5, 1822, Kershaw was not a career military man.  He studied law and, after volunteering for the Palmetto Regiment during the Mexican War, returned to his practice and became active in state politics.  From 1852-56 Kershaw served in the South Carolina legislature and was a delegate to the state's secession convention.  When war broke out he accepted the colonelcy of the 2nd South Carolina Infantry and led them into battle at First Manassas.
In February 1862 he was promoted brigadier general and led his brigade throughout the Peninsula Campaign and the Seven Days.  Kershaw's Brigade went on to fight with distinction at Second Manassas, South Mountain and Antietam, and was drawn up at the base of Marye's Heights during the battle of Fredericksburg in December. 
At Gettysburg, Kershaw's Brigade battled Sickles' corps in the Peach Orchard on the second day, suffering more than 50 percent casualties.  Later that summer, Kershaw and his men were detached from Lee's force and went with General Longstreet to northern Georgia to reinforce the Army of Tennessee under Braxton Bragg.  There, he and his men played a key role in the Confederate victory at Chickamauga and Kershaw was soon given command of the entire division.
Returning to Virginia in the spring of 1864, Kershaw led his division at the Wilderness and Spotsylvania, after which he was promoted to major general.  Kershaw fought at Cold Harbor, the beginning of the siege on Petersburg, and, in the fall of the year, in Jubal Early's Shenandoah Valley campaign and the raid on Washington D.C.  He returned to the trenches around Petersburg in early 1865, but was captured at Sailor's Creek during the hasty retreat after Petersburg's fall. 
He was held at Fort Warren in Boston, Massachusetts until July, after which he returned to his law practice in South Carolina. He also returned to state politics, and in 1870, as a member of the Union Reform party he helped pass resolutions recognizing Reconstruction.  In 1877 he was elected judge of the fifth circuit court of the state, and held that position until 1893, when he resigned due to declining health.  He returned to Camden, and served as postmaster there until his death in 1894.