John C. Frémont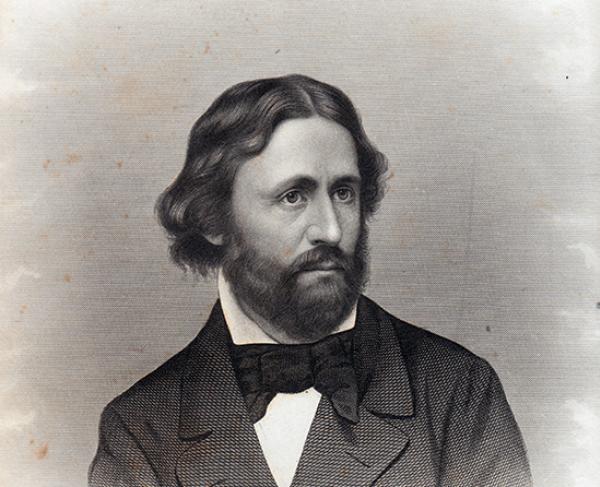 TitleMajor General
War & AffiliationCivil War / Union
Date of Birth - DeathJanuary 21, 1813 – July 13, 1890
The career of John Charles Frémont, who became know as "The Great Pathfinder," proved to be far greater before the Civil War than during the conflict.  Before the war, Frémont made a name for himself leading several expeditions into the west in order to explore the regions and survey them for further expansion.  In July of 1838, he was appointed a second lieutenant in Corps of Topographical Engineers, and led four major expeditions into the west to survey and explore the regions.  During the Mexican-American War, Frémont led the California Battalion to capture the cities of Santa Barbara, Presidio, and part of Los Angeles.  He also signed the Treaty of Cahuenga, which ended the war in most of California.  After the war, Frémont received the military governorship of California, but when he refused to give up the seat, was court-martialed and resigned from the military on March 15, 1848.  Frémont served as a senator from California from 1850 to 1851, and ran unsuccessfully for president of the United States as the first Republican Party candidate in 1856.
At the outbreak of the Civil War, President Abraham Lincoln appointed Frémont a major general on May 15, 1861, and gave him command of the Department of the West.  He tried at first to officially bring Missouri into the cause for the Union, but instead brought about the end of his appointment when Lincoln feared that his actions would actually push Missouri to join the Confederacy.  He was moved to Virginia, and in June of 1862, met Confederate General Thomas "Stonewall" Jackson at the battle of Cross Keys.  Frémont was unable to destroy Jackson's army, and Jackson was able to slip away.  After the battle, Frémont's corps was moved under the command of General John Pope, who Frémont strongly disliked.  He was relieved of command as a result of his own request, and never again received a command.
After the war, Frémont served as the territorial governor of Arizona from 1878 to 1887.