Jim Capers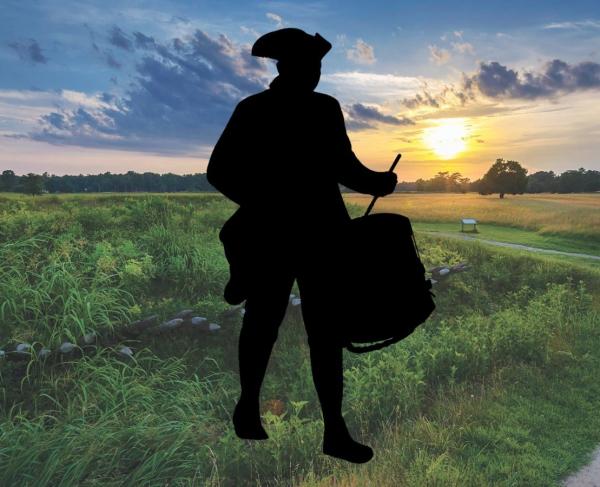 TitleDrum Major
War & AffiliationRevolutionary War / Patriot
Date of Birth - DeathSeptember 23, 1742 - 1853
Because Alabama was not part of the original Thirteen Colonies, the state has few Revolutionary War ties. However, Alabama does have the resting place of Jim Capers, a free African American man who served in the American Revolution and died at 111 years old. 
Capers' pension record indicates that he was born on September 23, 1742, on a plantation owned by Richard Capers located opposite Bull's Island in South Carolina. Richard Capers owned eight enslaved people, and, upon his death in 1763, his will identified Jim as one of his most valuable assets, worth £300. 
Jim Capers was 33 years old when the American Revolution began, and he enlisted in the 4th South Carolina Regiment as a Drum Major in June 1775. However, there is some question on whether he was free at the time of his enlistment. As a Drum Major, Capers played a vital yet dangerous role in the American Revolution. The beat of his drum was used for communication at a time when officers had to give orders verbally. Music could be heard over the din of battle and was essential for passing on orders to advance, withdraw, or change formation. Music also regulated the daily life of soldiers in camp and in their garrison, from daybreak to sunset, and he was present for inspections, parades, and drills.
Capers saw action in several Revolutionary War battles such as Savannah, Port Royal, Camden, Eutaw Springs, Biggin Church. In 1779, Capers and his unit served in the bloody and disappointing Siege of Savannah. Capers witnessed the fall of Charleston and the dark days that followed as the British overran much of South Carolina.
Capers endured a radically different set of terrain following the summer of 1780, as he served with the partisans under General Francis Marion in the swamps of the South Carolina low country.  Rather than large battles, men like Capers became part of guerilla raids and smaller engagements. Capers received four wounds at the 1781 battle of Eutaw Springs, including two saber cuts to his head and one to his face, and a shot that passed through his side, killing the drummer behind him. These wounds speak to the violence and close-quarters combat of this fierce engagement. Nonetheless, Capers continued his service until the Revolutionary War's end. He was discharged from the army in 1782.
After the war, Jim returned to Sumter County, SC, but there is uncertainty regarding what he did for a living following the war. In 1826, Capers married a woman named Milley, who was still enslaved at the time of their marriage. By 1840, the couple moved to Pike County, Alabama, and had six children: Harriet, Eliza, Jim, Jenny, Harriet, and Charles.
Nine years later, in 1849, Capers filed for a pension for his service in the American Revolution. His pension records indicate that Capers lived on a plantation owned by Norman McLeod in Pike County, AL, where Milley was enslaved. Although Jim had no discharge papers or other proof of service, Norman McCleod testified to his good character, and three fellow veterans affirmed his service. Eventually, Capers was approved to receive $8.00 a month but was not able to receive his pension before his death in 1853. In 2015, his grave was marked by the Alabama Society of the Sons of the American Revolution.