Hugh Mercer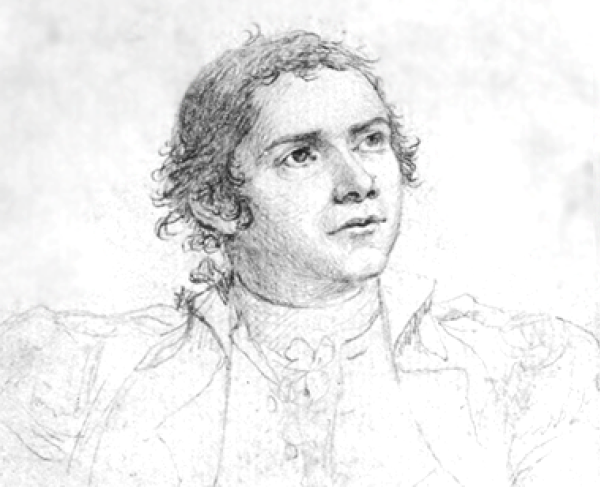 TitleBrigadier General
War & AffiliationRevolutionary War / Patriot
Date of Birth - DeathJanuary 17, 1726 - January 12, 1777
Hugh Mercer was born in 1726 to Ann Monro and William Mercer, a Presbyterian Minister, near Aberdeenshire, Scotland. He earned his doctorate in medicine at the University of Aberdeen and, later, served as a surgeon in the army of Charles Edward Stuart, a spurned "pretender" to the British throne who led a Jacobite uprising to restore the Stuarts to power. When British forces crushed the Jacobite resistance at the Battle of Culloden in 1746, however, Mercer became a fugitive in his own country. He managed to flee Scotland for the American colonies, where he settled in Pennsylvania and established a medical practice.
By 1756, Mercer was serving the same army that had been his enemy only a decade earlier. During the Seven Years' War, he received a commission as captain of a Pennsylvania regiment that accompanied Lt. Col. John Armstrong's raid on the Indian village of Kittanning. Mercer was wounded during the raid but managed to escape through the woods, wandering injured, alone, and hungry for days until he reached Fort Shirley. He was subsequently promoted to the rank of colonel and, as a result, became close friends with fellow colonel George Washington.
In the early days of the Revolution, Mercer took command of a small force of Virginia Minute Men from Spotsylvania, King George, Stafford, and Caroline Counties. Eventually, he rose to the rank of brigadier general in the Continental Army, and in the winter of 1776 accompanying his old acquaintance, George Washington, in the New York City Campaign, and subsequent retreat to New Jersey.
Following the Patriot victory at Trenton, New Jersey, Mercer led a vanguard of 350 soldiers toward Princeton, New Jersey with orders from Washington to destroy the Stony Brook Bridge. On January 3, 1777, Mercer met a larger British force under the command of Col. Charles Mawhood at Clarke's Orchard. The struggle between these two forces quickly turned into a race to secure the strategic position on the heights of a nearby hill. During the struggle, musket and rifle fire turned to hand-to-hand combat with bayonets. Unfortunately, an overwhelming majority of Mercer's men had no bayonets on their muskets. As his men began to fall back, Mercer stepped forward and desperately rallied his men with the words "Forward! Forward!" His command was met by the forceful thrust of British bayonets to his chest, and he fell to the ground.
Finding Mercer still alive, Continental soldiers removed him to a nearby oak tree, which would later bear his name, and finally to the field hospital in the Thomas Clarke House, where he died of his wounds on January 12, 1777. The Patriots ultimately succeeded in driving the British from Princeton, and the legacy of General Mercer's courageous efforts became a rallying cry for American troops.