George Maynard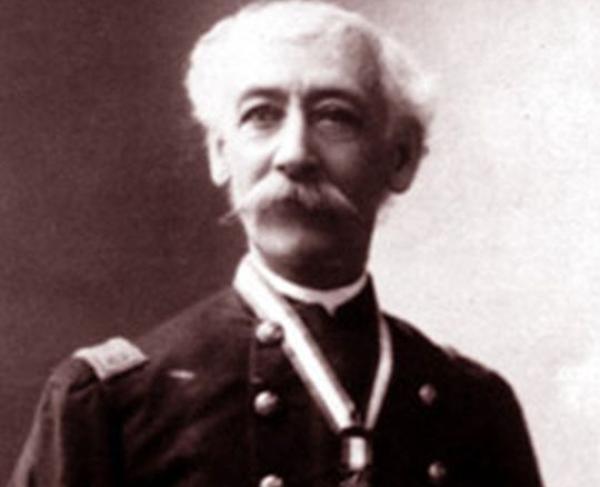 TitleCaptain
War & AffiliationCivil War / Union
Date of Birth - DeathFebruary 2, 1836 - December 26, 1927
Born in Waltham, Massachusetts in 1836, George H. Maynard worked as a jeweler before enlisting in the 13th Regiment Massachusetts Volunteer Infantry at the onset of the American Civil War. His regiment took part in many of the wars early battles, including Second Bull Run, Chantilly, as well as Antietam.
While the most famous actions at the Battle of Fredericksburg occurred around the famous sunken road before Marye's Heights, in truth, the more decisive fighting occurred to the south on the area known as Slaughter Pen Farm. Here, a Union assault punctured the Confederate lines before being repulsed by a counterassault. On this 208-acre property protected by the Trust in 2006, five American soldiers earned the Medal of Honor for conspicuous gallantry. Among them were several men who, seeing their unit's colors fall, seized the flag and held it aloft.
The citation of George Henry Maynard of Waltham, Mass.  focuses on his decision to risk his own life to retrieve a badly wounded comrade. He was able to offer aid to his friend and carry him back to Union lines but, sadly, Charles Armstrong succumbed to his wounds that night in a field hospital.
Maynard's gallantry eventually led to a series of promotions through the ranks of the army. In 1864, he was promoted to the rank of Captain in the 82nd United States Colored Infantry, and was also breveted major towards the end of the war in recognition of his good service.
After the war, Maynard returned to his hometown where he spent the rest of his life. He became heavily involved in a variety of veteran's organizations, including the Military Order of the Loyal Legion of the United States. He died in 1927, at the age of 91. Maynard lies buried at the Mount Feake Cemetery in Waltham, Massachusetts.
Citation in Medal of Honor Database: Find George Maynard