Dr. James Brown McCaw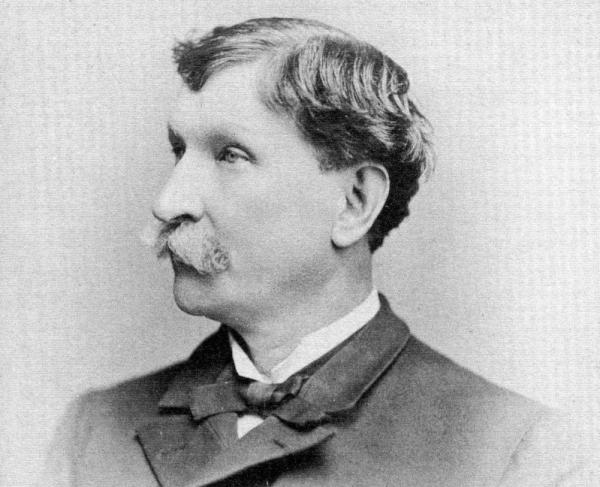 TitleDoctor/Surgeon/Physician/Professor
War & AffiliationCivil War / Confederate
Date of Birth - DeathJuly 12, 1823 - August 12, 1906
Dr. James Brown McCaw was born on July 12, 1823, in Richmond, Virginia. Born into a long line of doctors, McCaw continued in his father's and grandfather's footsteps and graduated from The City University of New York in 1844. In 1853, McCaw was an editor of the Virginia Medical Journal. In 1860, he taught chemistry at the Medical College of Virginia.
In October 1861, Confederate Surgeon General Samuel Preston Moore placed Dr. McCaw in charge of building and maintaining a hospital in the eastern end of Richmond's Shockoe Bottom district. Named Chimborazo Hospital, after Mount Chimborazo in Ecuador, Dr. McCaw oversaw the entire construction and operation of Chimborazo Hospital. With little experience in hospital planning, Dr. McCaw constructed Chimborazo with the patient in mind. He made Chimborazo Hospital an open-air hospital and required his subordinates to provide the best care possible. As the war progressed, Chimborazo Hospital operating as a small city with open-air and efficient barracks, a staff of twenty to thirty surgeons, a corps of nurses, and slaves. Chimborazo Hospital was praised for its massive size and precise organization, all led by Dr. McCaw. Chimborazo's fame grew outside of Richmond, and by the war's end, Chimborazo Hospital was the largest military hospital in North America. Nearly 75,000 patients were cared for at Chimborazo. It is estimated that about 5,000 to 7,000 died, which is less than ten percent mortality rate, something of notable significance at the time. When Union forces entered Richmond, Dr. McCaw met with Union forces and reportedly offered them mint juleps. The hospital was carefully transferred into Union hands. Under the care and leadership of Dr. McCaw, Chimborazo flourished as one of the best military hospitals during the Civil War.
In 1864, Dr. McCaw became the editor of the Confederate States Medical and Surgical Journal, which was the only medical journal published in the Confederacy. Following the Civil War, Dr. McCaw's fame grew considerably in Richmond. In 1870, he was a founding member of the Medical Society of Virginia and a prominent member of the Mozart Society of Richmond. In 1871, he was an editor of the Virginia Clinical Record and president of the Richmond Academy of Medicine. In 1872, Dr. McCaw became the Professor of the Practice of Medicine, as well as Dean at the Medical College of Virginia. McCaw practiced medicine until 1901 when he retired. At his retirement ceremony, his colleagues gifted him a Loving Cup. On August 12, 1906, Dr. James Brown McCaw passed away in his Richmond home. He was 83 years old. He was buried in Hollywood Cemetery in Richmond, Virginia.
Further Reading: