Raymond: Then & Now
Interview with Brig. Gen. Parker Hills
The Civil War Trust turned to Parker Hills, an expert on the Vicksburg Campaign, for a summary of the historical importance of the Battle of Raymond and an opinion on the current state of the battlefield.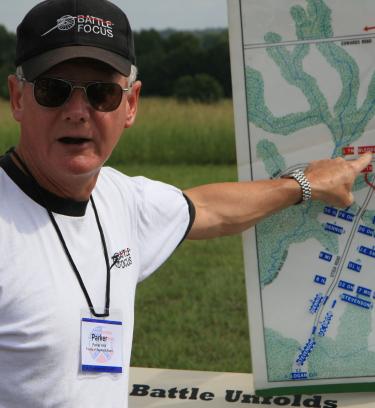 Civil War Trust: What makes the Battle of Raymond (May 12, 1863) so important to the history of the Civil War?
Parker Hills: In order to understand the importance of the Battle of Raymond one must first understand the importance of the Vicksburg Campaign.  Otherwise, the Battle of Raymond would be taken out of context.  It is also necessary to understand the time period of the war in which it occurred.
The Vicksburg Campaign was conducted during a critical period of the Civil War--a period in which the North had become very much discouraged.  The Lincoln administration had suffered severe setbacks in the midterm elections in October and November of 1862.  In 1879 Grant recalled, "The North needed a victory . . . . I felt that the Union depended upon the administration and the administration upon victory."  Grant said that he advised Sherman, "It was necessary to gain a success in the southwest, the country was weary and impatient, the disasters in Virginia were weakening the government, and unless we did something there was no knowing what, in its despair, the country might not do."  So, when Grant captured Vicksburg, which resulted in the opening of the Mississippi River to New Orleans, this was the victory that the North needed. 
The Battle of Raymond, which is one of five battles that Grant won during his final offensive of the Vicksburg Campaign between May 1 and May 17, 1863, is significant because of its effect on the campaign.  When General John Gregg's Confederate brigade struck the rightmost corps of Grant's maneuvering army at Raymond on May 12, 1863, Grant was moving north towards the Southern Railroad of Mississippi to sever Pemberton's line of communication.  But, after the Battle of Raymond, Grant moved north and east, toward the railroad and toward the capital city of Jackson, Mississippi.  Grant had received information that General Joe Johnston and Confederate reinforcements were on their way to Jackson by rail.  So, he decided to move northeast to Clinton to destroy the railroad and east to Jackson to end any possible threat from Joe Johnston.
Why did Grant's forces march away from Vicksburg, their intended target, which resulted in the Battle of Raymond?
PH: After crossing the Mississippi River unopposed on April 30; successfully fighting the Battle of Port Gibson on May 1; and moving inland on May 2; Grant captured Grand Gulf, Mississippi, on May 3.  Grand Gulf was to be Grant's base of operations.  The game plan, as established in Washington, was for Grant to capture and fortify Grand Gulf as a supply base, and then to send McClernand's XIII Corps south to Port Hudson, Louisiana, to assist General Nathaniel Banks in the capture of that river fortification.  But, Grant learned on the night of May 3 that Banks was on the Red River and could not be at Port Hudson before May 10, and then with only 15,000 men.  So, Grant decided to abort the game plan.  He would go after Vicksburg by himself. It is important, I believe, to remember that Banks was senior to Grant, so the original plan would have left Banks in command. I always chuckle when I read what Grant said in his Memoirs: "The news from Banks forced upon me a different plan of campaign from the one intended." Forced, my foot. It was exactly the loophole Grant was looking for.  This is the quality of daring, and daring is what separates the good commander from the great commander.  
Grant knew that Washington would never approve such a risky move, but he predicted that it would take at least eight days for a message to go by dispatch boat to the nearest telegraph, which was at Cairo, Illinois. He said in an interview in 1879, "I remember how anxiously I counted the time I had to spare before that response could come.  You can do a great deal in eight days." That statement says volumes about Grant's thought process. 
It is important to know that on May 3, Grant's forces captured a Confederate raft bridge at Hankinson's Ferry on the Big Black River on the main road from Grand Gulf and Port Gibson to Vicksburg.  So, after Grant sent the momentous message to Washington on the night of May 3; "I shall not bring my troops into this place, but immediately follow the enemy . . . .[and] not stop until Vicksburg is in our possession," he rode to the captured bridge to evaluate the situation.  Then, he waited for several days for his supply base to be established at Grand Gulf.  He also waited for Sherman's XV Corps, which had been guarding his supply base and line of communication in Louisiana, to cross the Mississippi and catch up with the rest of the army.  But, this was not dead time for Grant.  While he waited, he sent a strong reconnaissance force north across the Big Black River, toward Vicksburg.  The resulting report was that Confederate General John Pemberton had established a formidable line of defense on the high ground of Redbone Ridge north of the Big Black.  Here, Pemberton could hold Grant indefinitely, especially if reinforced via the railroad, and those reinforcements were on the way.  Grant knew this, because he sent a message to Washington on May 6: "Information from the other side leads me to believe the enemy are bringing forces from the Tullahoma."   So, Grant decided he would go after Pemberton's railroad that connected him to the rest of the Confederacy.  His plan was "first to cut him off, and then to kill him," to paraphrase General Colin Powell's description of how Saddam Hussein would be defeated in 1991.  This indirect approach sounds simple today, but it was very daring in 1863.
Logistics played an enormous role in how the Vicksburg campaign was conceived and conducted.  How was Raymond involved in the logistical situation for the Union forces?
PH: A common myth about the Vicksburg Campaign is that Grant cut loose from his supply base and lived off the Mississippi countryside.  In fact, Grant established a huge supply base at Grand Gulf, and accumulated over two million rations there.  These rations and ammunition were transported by wagons of all types and sizes, largely along the old historic Natchez Trace, to Grant's army.  Each train had approximately 200 wagons, and each train was protected by a minimum of a brigade of troops, sometimes more.  One train left Grand Gulf on May 11 and arrived in Raymond on May 15; one train left Grand Gulf on May 12 and arrived at Champion Hill on May 17; and one train left Grand Gulf and arrived at Raymond on May 16.  So, the Raymond area became a distribution point for food and supplies as Grant's troops moved westward from Jackson.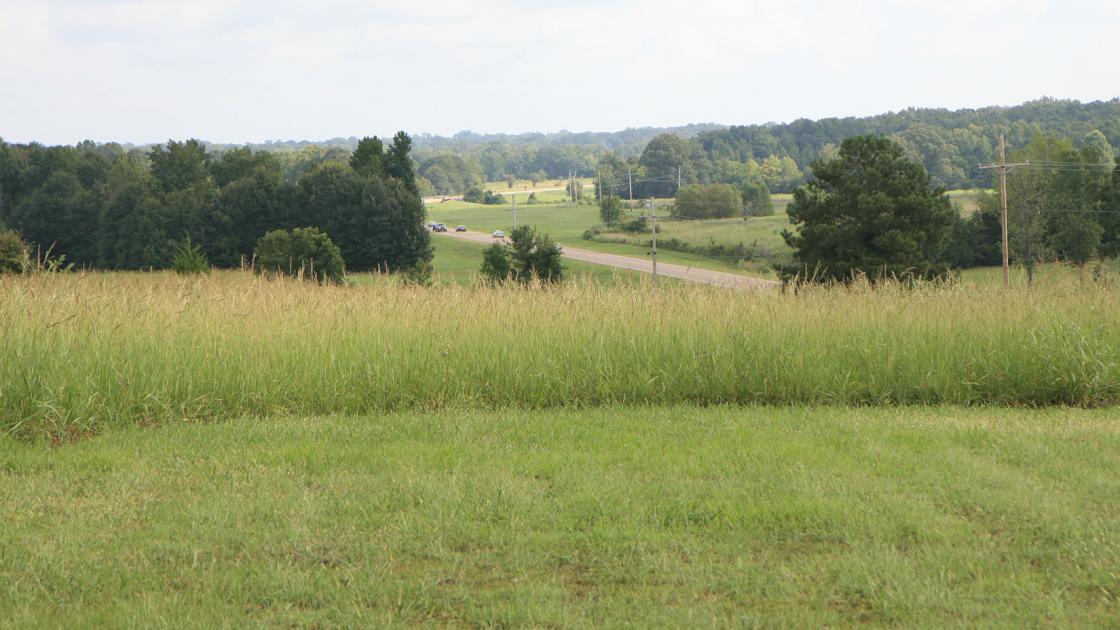 When Grant's troops left their camps to move inland on May 8, they carried three days' rations in their knapsacks.  Yes, they did a lot of foraging from the Mississippi farms and towns between May 11, when their rations would have run out, and the time that the first trains arrived at Raymond on May 15.  But, Grant wisely did not cut loose from his supply base.  In fact, the last train arrived on May 17, so his men had rations until May 20 while they were in front of Vicksburg.  That's what the "hardtack, hardtack" cries from his troops were about on May 21.  Grant wrote in his Memoirs, "they had an abundance of food . . . . but [they] began to feel the want of bread."  Whoever believes that Grant's troops missed hardtack has never eaten a C-Ration cracker.  No, these men were out of food and were hungry.  Fortunately for Grant, Admiral Porter had established a huge supply dump at Johnson's plantation on the Yazoo River in anticipation of Grant's arrival, and the first road to those supplies was completed late on May 21.  Now, that's what joint operations are all about.
The Battle of Raymond ended in Union victory.  Could the Confederate forces at Raymond have forced a different outcome?
PH: No. Confederate General John Gregg had a brigade, albeit a strong brigade, of only 3,000 troops.  Union General James McPherson had a corps of almost 12,000 men.  Gregg had three cannon and McPherson had 22.  It is remarkable that Gregg held on as long as he did.
How would you rate Maj. Gen. James McPherson's handling of the Battle of Raymond?
PH: I rate James B. McPherson's performance at Raymond as poor.  Keep in mind, however, that McPherson was 34 years old, and was promoted meteorically from the rank of first lieutenant to major general in under 15 months.  I wore socks in Korea almost that long.  So, Raymond was McPherson's first real combat as an independent corps commander, and the "boy general" (to borrow a phrase describing Custer, Merritt, and Farnsworth from the Gettysburg Campaign) was simply in over his head.
How would you describe the state of the Raymond Battlefield today?  Is it a place worth visiting?
PH: Raymond is absolutely worth the visit.  The battlefield, due to its rural nature, has only a few modern intrusions and looks very much today as it would have in 1863.  Friends of Raymond (FOR), with the help of the Civil War Trust, now owns 132 acres of battlefield property, which includes the new 66.62 acre acquisition of June 30, 2009.  FOR also has preservation easements on additional acreage that increases the public access to well over 150 acres.  There is a 3/4 mile walking and interpretive trail, with signage and cannons, and there is a hilltop acre with a great battlefield view accompanied by orientation signage.  FOR, working with Friends of the Vicksburg Campaign and Historic Trail, has printed free campaign guides and maps, which are available at the Raymond City Hall.  And, the City of Raymond is a beautiful and historic place with its antebellum homes, churches, courthouse, and cemetery.  In fact, few people know this, but in the city cemetery next to the Confederate Cemetery is the grave of the father of Mary Chesnut, the famed Civil War diarist.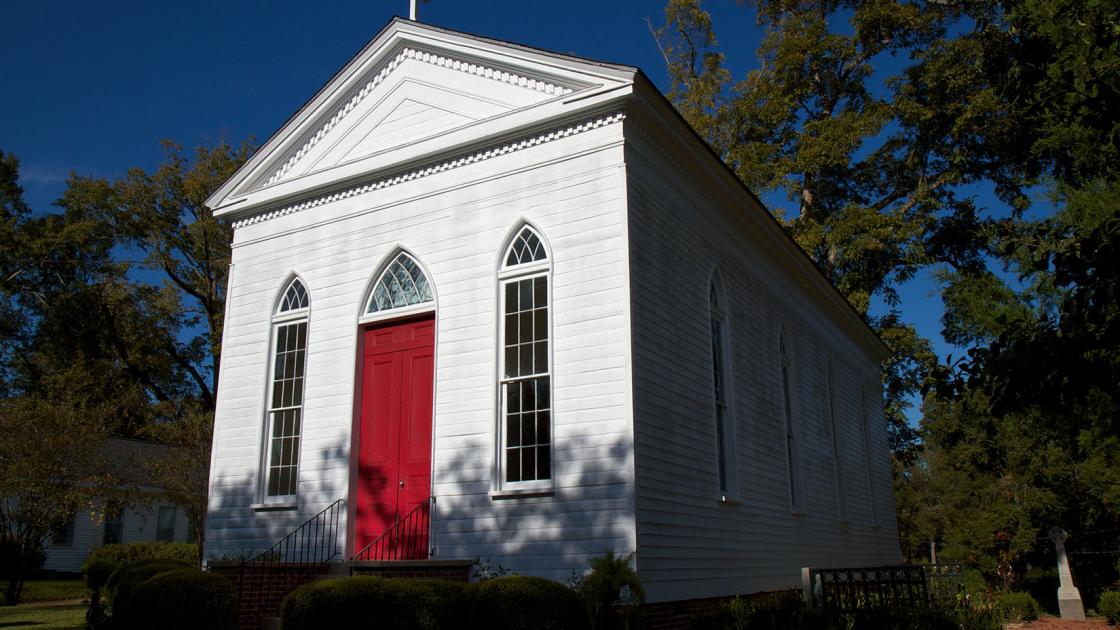 In 2009 the Trust and the Friends of Raymond preserved a new 66 acre section of the Raymond Battlefield.  What happened on this piece of ground?
PH: It was on this ground that General John "Black Jack" Logan with "the shriek of an eagle" rallied his Ohioans during the initial attack by Colonel Hiram Granbury's Texans.  It was on this ground that Colonel Calvin Walker's Tennesseans charged across Fourteenmile Creek, only to be decimated by flanking fire from Colonel Ed McCook's boys from Illinois.  It was on this ground that Northern Irishmen from St. Louis fought Southern Irishmen from Tennessee in one of those strange instances in which both regiments carried green flags with golden harps emblazoned.  And both flags had mottos on them, with the Northern flag saying "Erin Go Bragh" (Ireland Forever) and the Southern flag saying "Go Where Glory Waits You."  It was on this ground that many of the soldiers from both sides were initially buried, and some probably still rest there.  This is absolute core battlefield property—hallowed ground—which was just a step away from becoming a housing development.  And now it has been saved.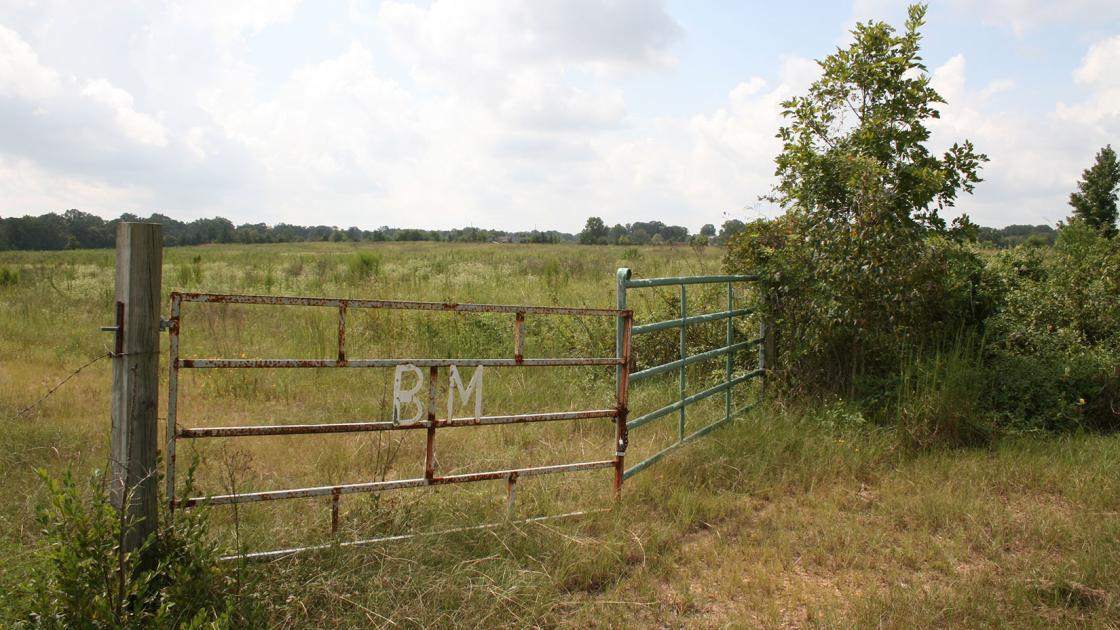 The Friends of Raymond have done much to improve the Raymond Battlefield.  What are some of the FOR's upcoming priorities?
PH: A trail will be needed on the newly acquired acres, as well as signage to interpret the actions there.  To help interpret the action, cast-iron replica cannon carriages, which were declared surplus and donated to FOR by Vicksburg National Military Park, have been carefully restored and barrels of the correct caliber have been made.  Eight of these Union guns will soon take position on the Union gun line to complement the three Michigan cannon on the walking trail, facing-off against the three Confederate guns ½ mile to the north.  FOR has enough cannon carriages to complete the job of placing 25 cannon (three Confederate and 22 Federal) on the battlefield, and funds will be raised to complete the remaining eleven cannon (each cannon carriage costs $2,500 to restore and crown with a barrel).  The current walking trail will need to be extended to Artillery Ridge, doubling it in length, and more interpretative signage will be required for the artillery positions.  Additionally, state monuments from Tennessee, Missouri, Kentucky, Illinois, Ohio, and Michigan are needed to complement the solitary Texas monument placed on the battlefield in 2002.  FOR also needs to develop a trail and signage for the 40 acres of McGavock Ridge, where Colonel Randall McGavock, commanding the Southern Irish regiment, was killed.  So, Friends of Raymond has a lot of work ahead, and that's just fine, because it is a labor of love.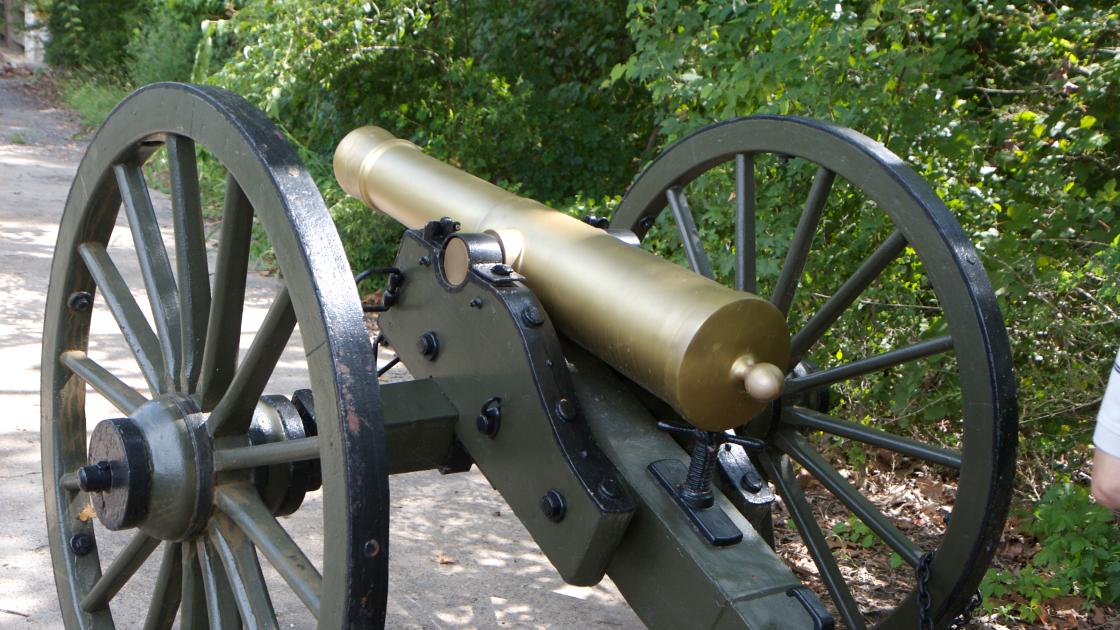 For those interested in learning more about the Battle of Raymond do you have any favorite books or other accounts to recommend?
PH: If you want to know every detail of the battle, Ed Bearss' The Vicksburg Campaign, Vol. II, is the place to go.  The Raymond chapter in the late Warren Grabau's Ninety Eight Days: A Geographer's View of the Vicksburg Campaign is very good, and that book has excellent maps developed by Warren.  Warren also wrote a monograph on the battle, Confusion Compounded: The Pivotal Battle of Raymond, May 12, 1863.  Mike Ballard's Vicksburg, the Campaign that Opened the Mississippi is quite good and readable, as is Terry Winschel's and Bill Shea's collaborative work, Vicksburg is the Key.  And, while it will not be published until next year, I am working with Ed Bearss and the National Geographic Society on a companion book to Fields of Honor that will cover the Battle of Raymond very well, as well as the Vicksburg and Gettysburg Campaigns.  The working title for that book is Receding Tide.
Learn More: The Battle of Raymond
During his 31 years as a Regular Army and National Guard officer, Parker Hills served in various command and staff positions in the United States and overseas. Hills retired with the rank of brigadier general in 2001. He served as president of an advertising agency for fifteen years in Jackson, Mississippi, and established Battle Focus, a leadership training company, upon his military retirement. Through Battle Focus, Hills has conducted corporate leadership training, military staff rides and battlefields tours.  He has served as the president of two non-profit organizations involved in battlefield preservation: Friends of the Vicksburg Campaign and Historic Trail, and Friends of Raymond. A graduate of the U.S. Army War College, Hills is the author of A Study in Warfighting: Nathan Bedford Forrest and the Battle of Brice's Crossroads, and co-author of the Vicksburg Campaign Driving Tour Guide. 
Related Battles
Battle Facts
Hinds County, MS | May 12, 1863
Result: Union Victory