Pickett's Mill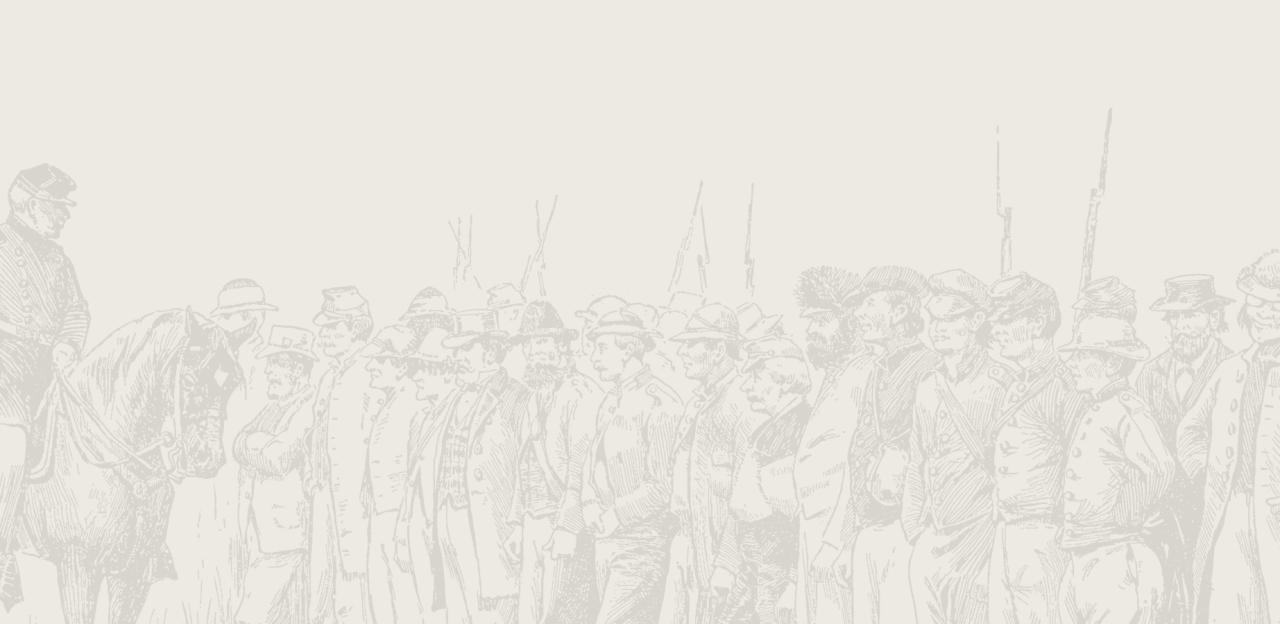 The Battle of Pickett's Mill
Rebuffed at New Hope Church in his attempt to turn the Gen. Joseph E. Johnston's left, Maj. Gen. William T. Sherman turned his attention to Johnston's right. The task would fall again on the Army of the Cumberland, this time the IV Corps would take the lead. On the morning of May 27, IV Corps commander Maj. Gen. Oliver O. Howard informed Brig. Gen. Thomas J. Wood that his division had been chosen for the "arduous and dangerous task...to find the extreme right of the enemy's position, turn it, and attack him in flank." Supporting the assault would be Brig. Gen. Richard Johnson's division from the neighboring XIV Corps. 
Marching east with his troops, Howard discovered that the Rebels' flank would be hard to turn, as they were extending their line and digging in. Johnston, now aware of the Federals' intent, pulled Maj. Gen. Patrick Cleburne's division from Lt. Gen. William J. Hardee's sector and placed it on the extreme right of the Confederate line, near a farm and gristmill owned by the widow Martha "Fanny" Pickett, whose husband had been killed at Chickamauga. A late morning reconnaissance reveled the Federal troops marching across his front. Cleburne knew to expect an attack. 
At 3:35 p.m., Howard jotted a note to Sherman, stating he could not be sure that his troops had reached the enemy flank. An impatient Sherman ordered him to attack anyway. Wood told Howard, "We will put in Hazen and see what success he has." Wood arranged his troops with Brig. Gen. William B. Hazen's brigade in front; its charge would be supported by Col. William H. Gibson's and Col. Frederick Knefler's brigades. Hazen, a tough fighter, had almost singlehandedly held together the Union center at Stone's River in the vicious fighting there.
Hazen's assault began around 5:00 p.m. For a time, the Federals threatened to overlap the Confederate right, but Cleburne shuttled troops to extend his line, held by Brig. Gen. John Kelly's cavalry. Brig. Gen. Hiram Granbury's troops did not have time to entrench when the Yankees charged. "Ah, damn you, we have caught you without your logs now," some Federals yelled. Yet, even without entrenchments, the Confederates bloodily repulsed Hazen's brigade before Gibson's and Knefler's joined the attack. Col. Benjamin Scribner's brigade of Johnson's division also advanced, driving Kelly's troopers back into the Southern infantry line, but was stopped there. By 7:00 p.m., Wood and Howard concluded that further assaults were pointless. 
The Confederates had won a comparatively easy defensive victory at Pickett's Mill. To Ambrose Bierce, an officer on Hazen's staff, the Union attack on May 27 was a "crime"; it had gained nothing. Union casualties were 230 killed, 1,016 wounded and 319 missing, for a total of 1,580 (Hazen lost almost a third of them). Cleburne counted 85 dead and 383 wounded; most of these were in Granbury's brigade, fighting without "logs." Probably 200 of Kelly's troopers also fell, making the total Southern loss around 600 men.
This text appears as part of the American Battlefield Trust's Atlanta Campaign Battle App®. For more information on our battle apps, please visit www.battlefields.org/battleapps