Petersburg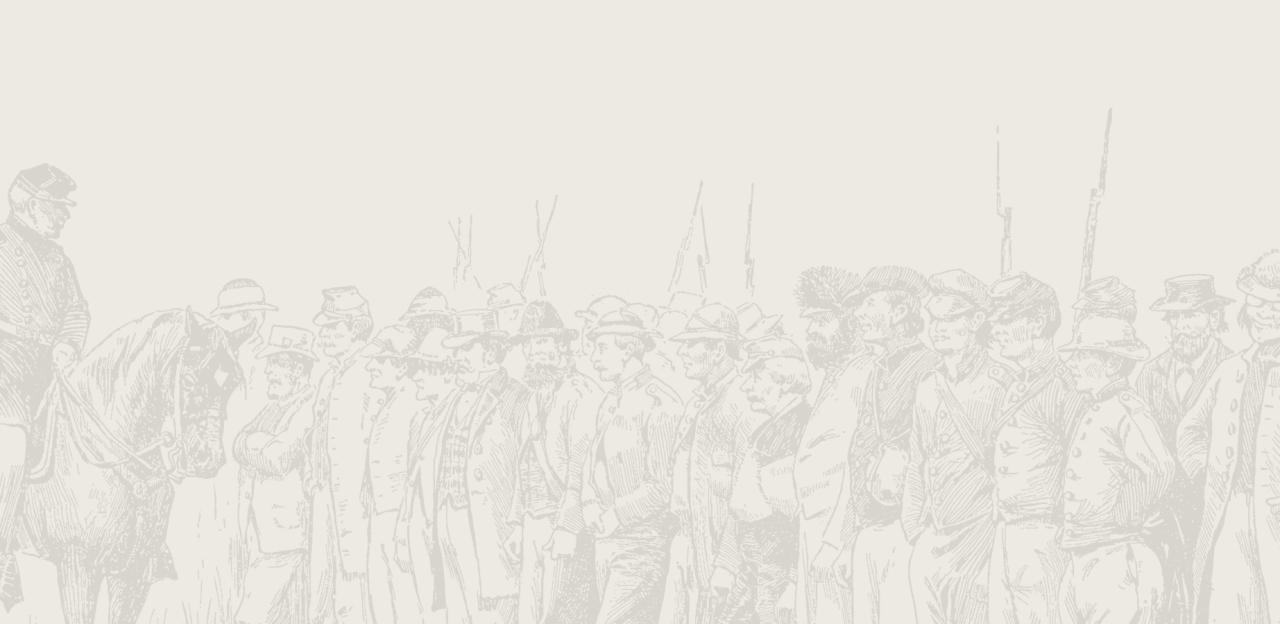 The Battle of Petersburg
Assault on Petersburg
General Ulysses S. Grant's failure to capture Richmond or destroy the Confederate Army of Northern Virginia during the Overland Campaign (May 4-June 12, 1864) caused him to cast his glance toward Petersburg.  Capturing this important transportation hub would isolate the Confederate capital and force General Robert E. Lee to either evacuate Richmond or fight the numerically superior Grant on open ground.
Grant used stealth and deception to slip away from the lines around Cold Harbor and shift his army south of the James River.  By the morning of June 15, he was ready to launch his attack.
Standing in his way were powerful fortifications—such as the earthworks here at Battery 5.  Ringing the city on three sides and stretching for nearly ten miles, the Confederate defenses presented a formidable obstacle.  However, with Lee still defending Richmond, a scratch force of only 2,200 soldiers under Confederate General P. G. T. Beauregard stood guard in Petersburg's eastern defenses—from Battery 1 on the Appomattox River to Battery 16 nearly three miles to the south.
Union General William F. "Baldy" Smith cautiously led his Eighteenth Corps—the vanguard of Grant's legions—westward from City Point on June 15, impressed by the intimidating works that confronted him here east of Petersburg.  Smith delayed his assault until 7:00 p.m., expecting the momentary arrival of General Winfield S. Hancock's Second Corps. With daylight waning, the best chance to capture Petersburg with relatively little fighting was gone.
Once under way, the Union attack proved anti-climactic.  Federal troops utilized the ravine, through which Highway 36 now runs, to gain the rear of Battery Five, throwing the defenders from the 26th Virginia and a single battery of artillery into a panic.  In short order, the Confederates surrendered.  Shortly thereafter, Batteries 3 through 8 also fell.
But by then, darkness had enveloped the battlefield.  Smith, joined at last by Hancock, decided to postpone further offensive action until dawn, thus rejecting the opportunity to capture Petersburg that night.  It would be 291 days before the American flag would fly over Petersburg again.