Longstreet's Flank Attack
The Battle of the Wilderness - May 6, 1864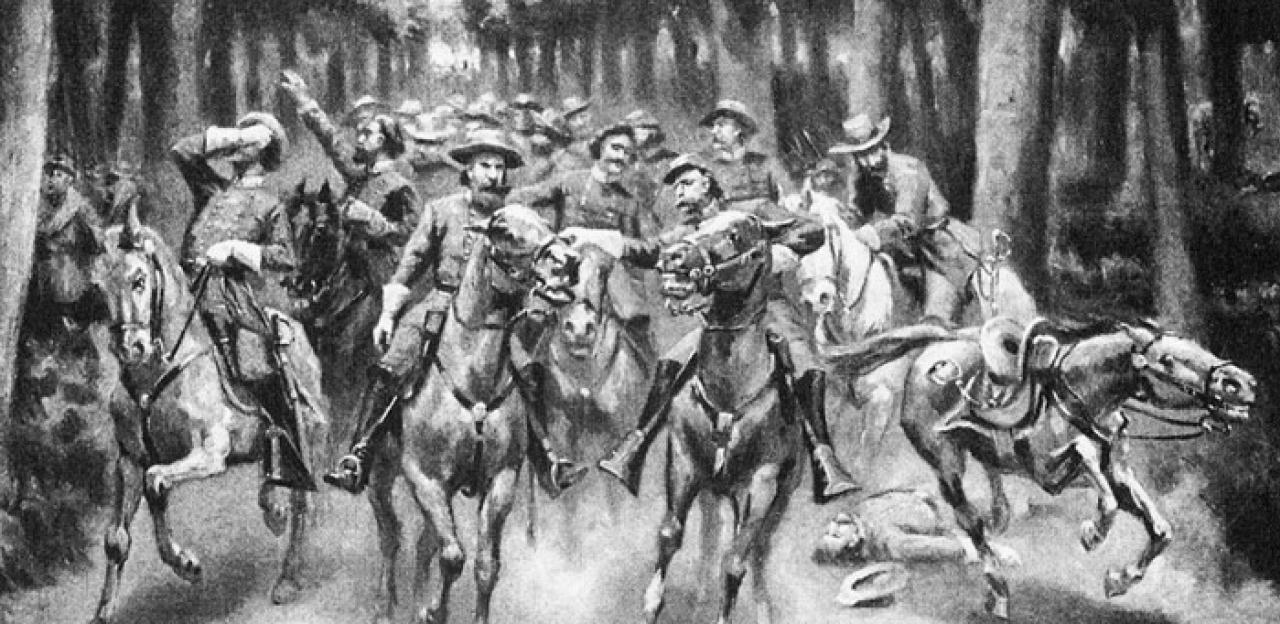 Don Pfanz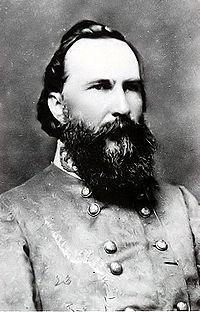 The gallant attack of the Texas Brigade gave James Longstreet the time he needed to bring up the remainder of his corps and form it in a line of battle astride the Plank Road. Over the next four hours, the Confederates slowly pressed back Maj. Gen. Winfield S. Hancock's line. But by 10 a.m., the two sides had reached a stalemate. To break the impasse, Longstreet sent his adjutant, Lieutenant Colonel Moxley Sorrel, with four brigades to attack Hancock's left flank in the woods three-quarters mile to your south. Sorrel used the bed of an unfinished railroad to reach his objective.
By midday, Sorrel had his force in position. Clawing their way north through the tangled thickets, his men crashed into Hancock's exposed flank with overwhelming force, driving one brigade after another back in panic and confusion toward the Plank Road. As Hancock's left unraveled, Longstreet resumed his attack down the Plank Road. Struck simultaneously on the front and flank, the entire Union line began to give way. General James Wadsworth tried to rally the Federals, but he was shot though the head when his horse bolted toward the Confederate line. With his fall, Union resistance on the road dissolved. Federal soldiers by the thousands stumbled eastward toward the Brock Road, hoping to regain the trenches they had built the previous day. As Hancock later confessed, Longstreet rolled up his line "like a wet blanket."
Longstreet had no intention of giving the enemy time to rally. In company with Generals Joseph Kershaw and Micah Jenkins, he pursued the Federals down the Plank Road. As the generals neared this spot, however, a volley from Sorrel's flanking party sliced across the road, piercing Jenkins' skull and striking Longstreet in the neck. Longstreet's wound took him out of action for nearly six months. Like "Stonewall" Jackson had a year before, he fell at the hands of his own men at the moment of his greatest triumph.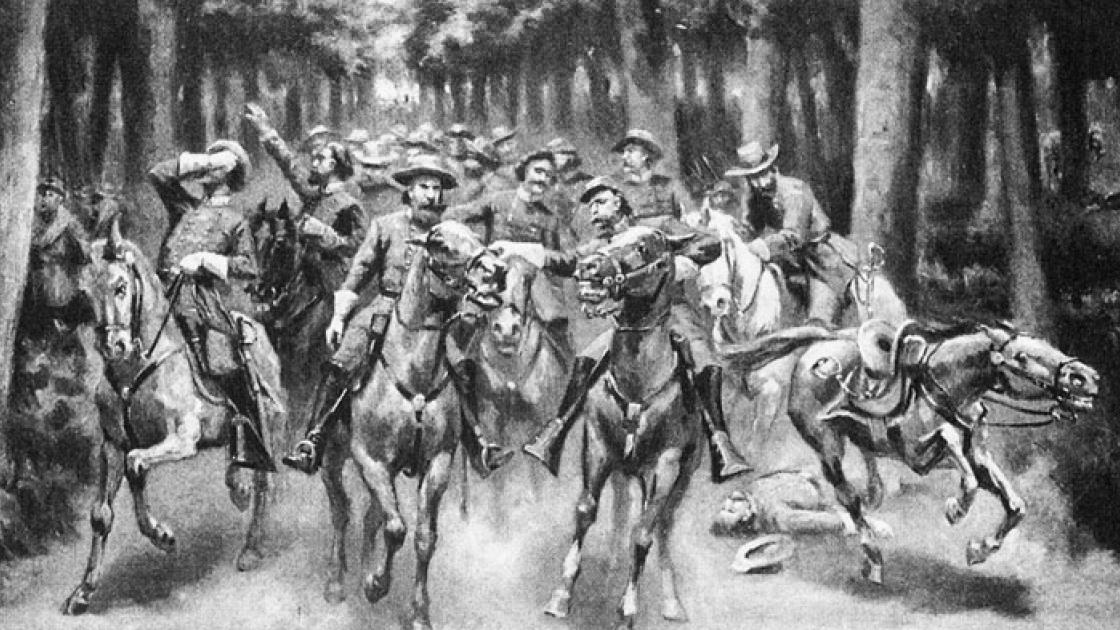 Related Battles
Battle Facts
Spotsylvania and Orange Counties, VA | May 5, 1864
Result: Inconclusive
Estimated Casualties
29,800