Liberty Trail StoryCorps Stories
Listen to inspiring conversations about South Carolina's role in the American Revolution.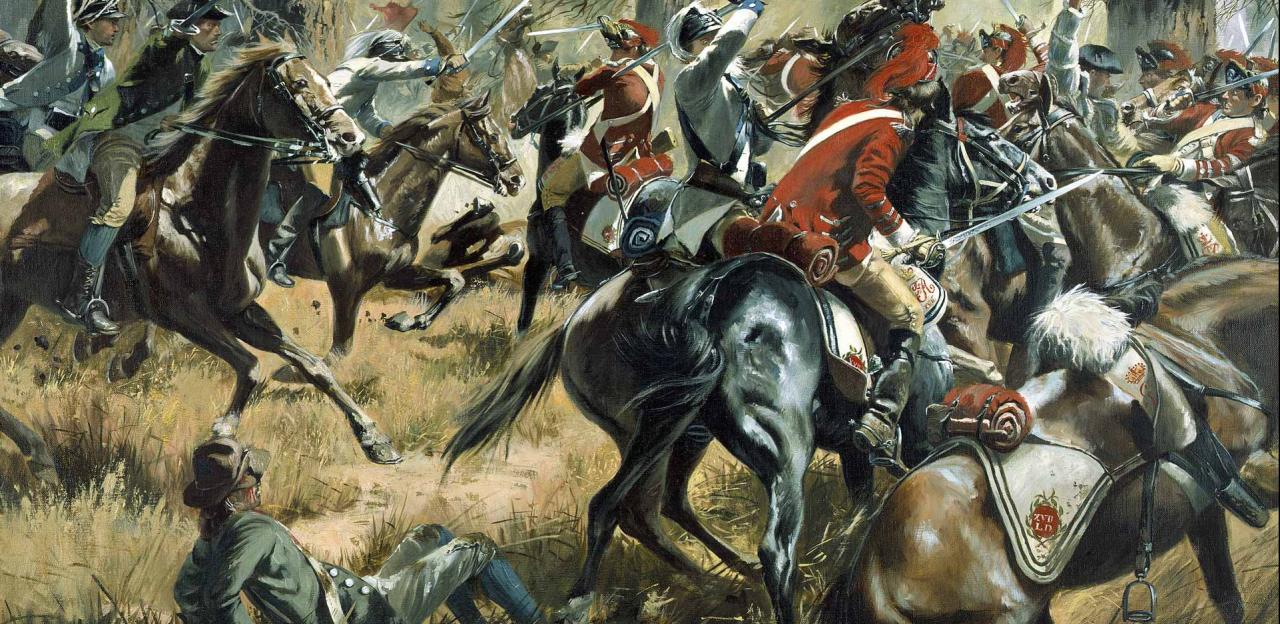 This set of inspiring and commemorative conversations about the American Revolution and the founding of America is a part of The Liberty Trail. The recordings humanize the people of the past and honor their impact on our history 250 years later. The project includes people who care deeply about history, preservation and education to speak honestly about their experiences. It was produced by the American Battlefield Trust and South Carolina Battleground Preservation Trust, in collaboration with StoryCorps.
These interviews are provided courtesy of StoryCorps, a national nonprofit whose mission is to preserve and share humanity's stories in order to build connections between people and create a more just and compassionate world, and facilitated by the American Battlefield Trust.
The Interviews
Brooke Bauer & Monty Branham
Friends and cousins Brooke Bauer and William "Monty" Branham share about the Catawba people, including their oral traditions, their role in the American Revolution, and how that history connects to the present moment.
Tonya Matthews & John Rees
Colleagues Dr. Tonya Maria Matthews and John Rees talk about Black soldiers in the American Revolutionary War, education, and art.
Steve Smith & John Allison
Friends and colleagues Steven D. Smith and John Allison speak about the role of archeology in their lives, the process of historical preservation, and their work's connection to the Liberty Trail.
Henry McMaster & Vincent Sheheen
Friends and colleagues Vincent Sheheen and Henry McMaster chat about the role of South Carolina in the American Revolution, The Liberty Trail program, and the potential for our shared history to serve as common ground in the face of national division.
Doug Bostick & Catherine Noyes
The Liberty Trail program founders Douglas "Doug" Bostick and Catherine Noyes talk about the program's formation, their connections to South Carolina, and historic site preservation.
Charles Lane & Raleigh West
Friends Joseph "Raleigh" West and Charles Lane discuss their work as conservationists, their journey to the field, the topographical and social factors that shaped the Revolutionary War, and what this history means for us in the present moment.
Walter Edgar & Doug Bostick
Historian, author, and radio host Walter Edgar and Doug Bostick, executive director of the South Carolina Battleground Preservation Trust, share their favorite stories from the Revolutionary War and challenge common misconceptions about its history. Please note, this story contains graphic references to violence.
About the Liberty Trail
America's independence was secured in South Carolina across its swamps, fields, woods and mountains. These events of 1779-1782 directly led to victory in the Revolutionary War. We call this history The Liberty Trail. 
The Liberty Trail—developed through a partnership between the American Battlefield Trust and the South Carolina Battleground Trust—connects battlefields across South Carolina and tells the captivating and inspiring stories of this transformative chapter of American history. Learn more about the Liberty Trail.