Lee's Final Assault
The Battle of the Wilderness - May 6, 1864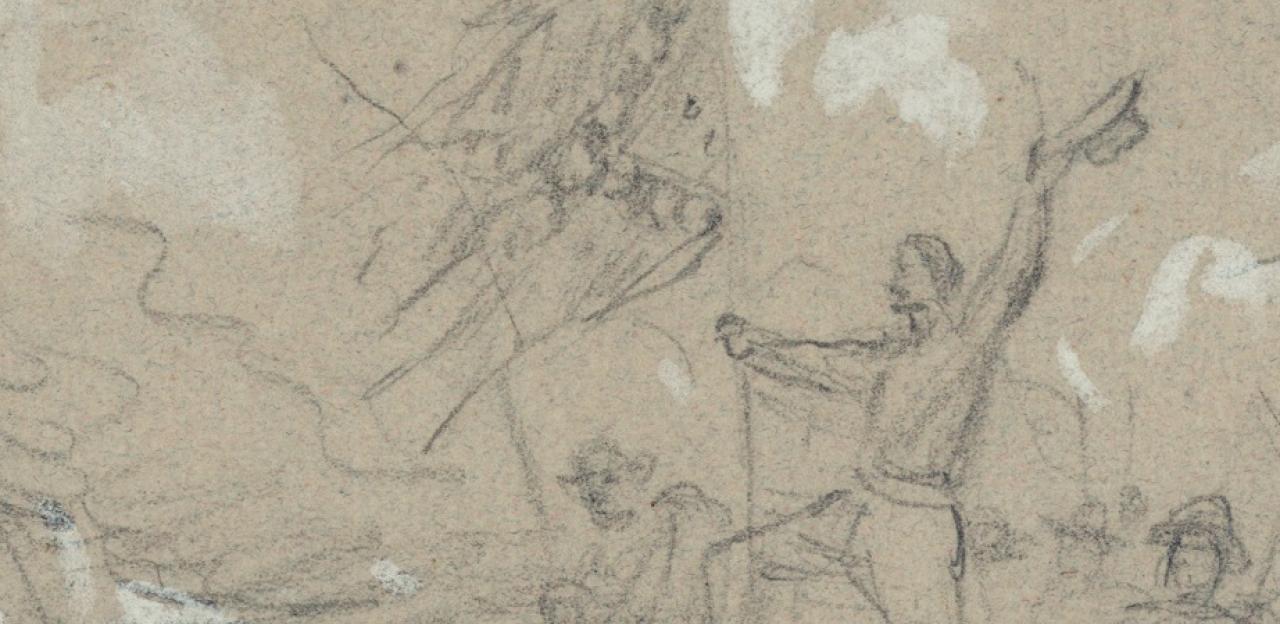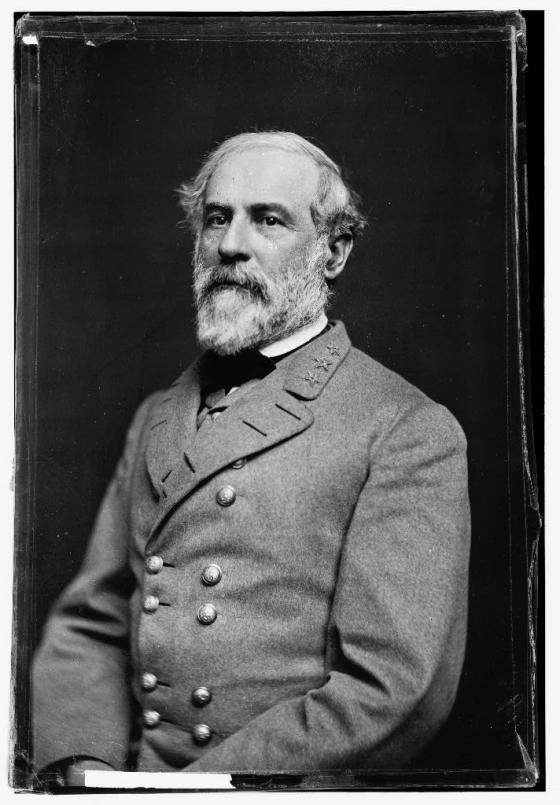 Without Longstreet's guiding hand, Confederate pursuit of Hancock's routed corps ground to a halt. General Robert E. Lee personally took control of affairs on the Plank Road, but he discovered—as Warren had the day before—that mounting an assault in the Wilderness took time. He was finally ready to go forward at 4 p.m. Unlike Longstreet, who had planned to attack Hancock's left flank a second time using the unfinished railroad, Lee elected to strike the Federal line head-on in overwhelming force. He would employ as many as 15 brigades—nearly half his army—in an all-out effort to destroy Grant's army.
Meanwhile, Hancock used the four-hour respite to rally his men and put them into three lines of earth-and-log breastworks bordering the Brock Road. Throughout the afternoon, Hancock rode up and down the line urging his men to hold the works at all hazards and to whip the enemy as they had at Gettysburg. By the time Lee attacked, Hancock's troops had regained their poise and were ready to meet him.
Lee's grand assault turned out to be a colossal failure. Hampered by the heavy brush, the Confederates stumbled forward without cohesion until they reached obstructions in front of the Union line. There they were stopped cold by the crashing volleys from Hancock's veterans. In only one spot did they have any success. Two hundred yards south of the intersection, forest fires had set the log works ablaze, compelling Union defenders there to give ground. Confederate troops dashed forward and planted their flags on the burning works. But their success was short-lived. Within minutes, Union troops led by Generals Samuel Carroll and Colonel Daniel Leasure counterattacked and reclaimed the works.  Very soon, darkness put an end to the fighting.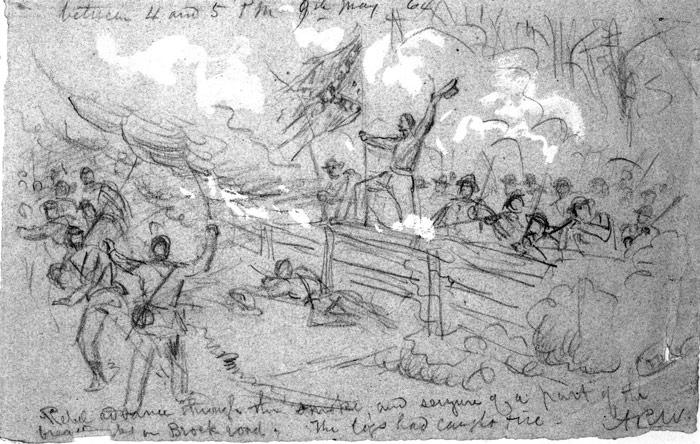 Learn More: Check out the Civil War Trust's Overland Campaign Battle App
Don't Let Data Centers Destroy the Wilderness
For the first time ever, the Trust is asking you to help us pay for legal representation so that we can take a stand in a court of law. Please...
Related Battles
Battle Facts
Spotsylvania and Orange Counties, VA | May 5, 1864
Result: Inconclusive
Estimated Casualties
29,800