Gordon Saves the Day
The Battle of the Wilderness - May 5, 1864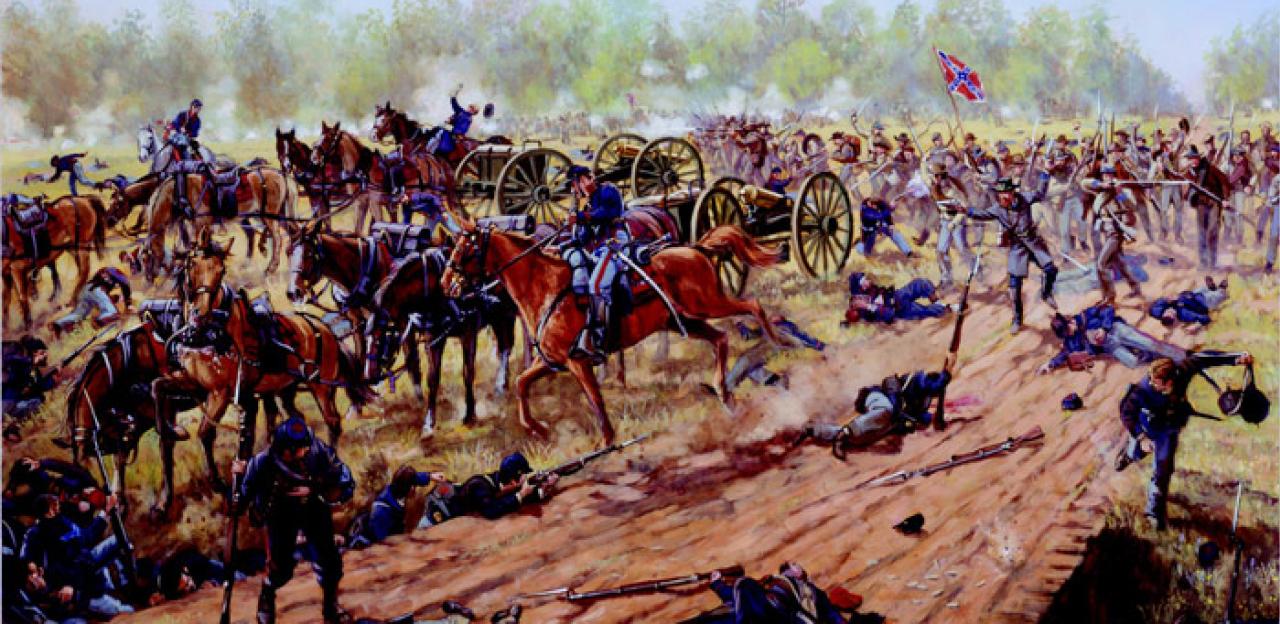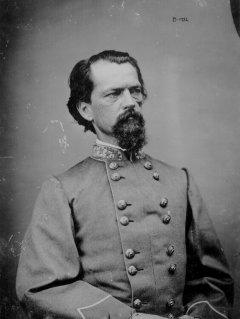 John Gordon was a self-taught soldier. Unlike most Civil War generals, Union or Confederate, Gordon had not attended West Point or any other military academy. Rather than pursue a military career, he had attended the University of Georgia and gone into law. When the Civil War began, however, Gordon formed a company and quickly rose through the ranks to become a brigadier general. Although not physically prepossessing, he had a military bearing and was a natural combat leader. "He's most the prettiest thing you ever did see on a field of fight," remarked one soldier. "It'ud put fight into a whipped chicken, just to look at him!"
When Gordon approached the front on the afternoon of May 5, he learned that Union troops under Warren had broken the Confederate line south of the Orange Turnpike and were threatening to destroy Richard S. Ewell's corps. Encountering Gordon along the road, Ewell exclaimed, "General Gordon, the fate of the day depends on you, sir!" Gordon, motioning toward his troops, replied in a voice loud enough for all to hear: "These men will save it, sir!"
Gordon promptly formed his brigade into line and led it into the woods south of the road. He had advanced some 300 yards toward the Union line, when his troops collided with the Iron Brigade, a unit that included troops from Indiana, Michigan, and Wisconsin. Gordon's attack put the Midwesterners to flight. Moving into the gap created by the Iron Brigade's departure, he then divided his line like the doors of a Western saloon, his leftmost regiment pivoting 90-degrees north and his three rightmost regiments pivoting 90-degrees south, each component smashing into the flanks of the Union troops beside them. In short order, the entire Union division was fleeing back toward the Lacy house. Gordon had kept his promise. His men had saved the day—and perhaps the army.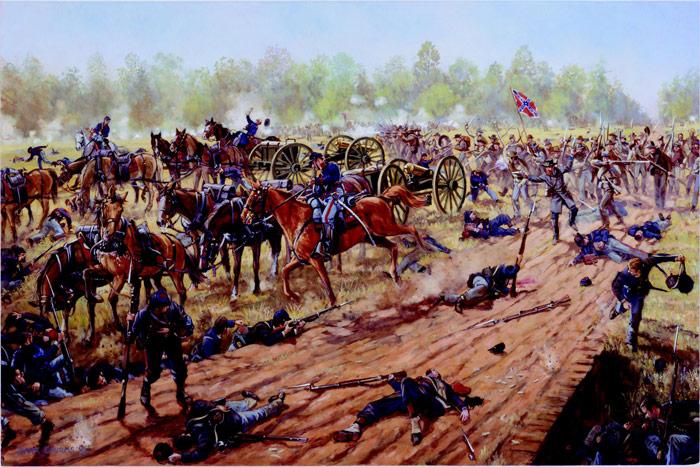 This content appears as part of the Civil War Trust's Overland Campaign Battle App®. To learn more about our Battle App guides, please visit www.battlefields.org/visit/mobile-apps »
Don't Let Data Centers Destroy the Wilderness
For the first time ever, the Trust is asking you to help us pay for legal representation so that we can take a stand in a court of law. Please...
Related Battles
Battle Facts
Spotsylvania and Orange Counties, VA | May 5, 1864
Result: Inconclusive
Estimated Casualties
29,800