Gifts for the History Buff in Your Life

Rawpixel.com
Are you looking for the perfect gift for the history buff in your life but don't know where to start? Consider these unique gifts thoughtfully curated by the American Battlefield Trust. 
1. A "Map of Gettysburg and Vicinity" Print is the perfect addition to any history buff's office.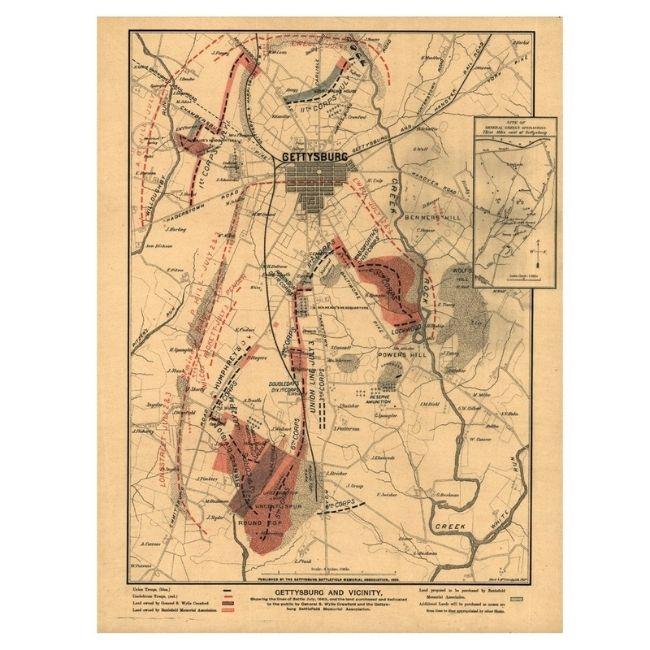 Product Description 
Originally published by the Gettysburg Battlefield Memorial Association in 1886, this incredibly detailed and unique map was created to help raise awareness and funds to purchase parts of the Gettysburg battlefield so that these hallowed grounds could be preserved forever. The map shows Civil-War battle positions in surrounding Gettysburg. Union lines are shown by blue dashes and Confederate lines by red ones. It also shows locations of artillery, other significant features of the battlefield, some dwellings with names of residents, vegetation, drainage, roads, and railways.
Get it from the American Battlefield Trust Store for $50.00
2. This Coffee Mug is perfect for your history buff to enjoy their morning cup of coffee in style.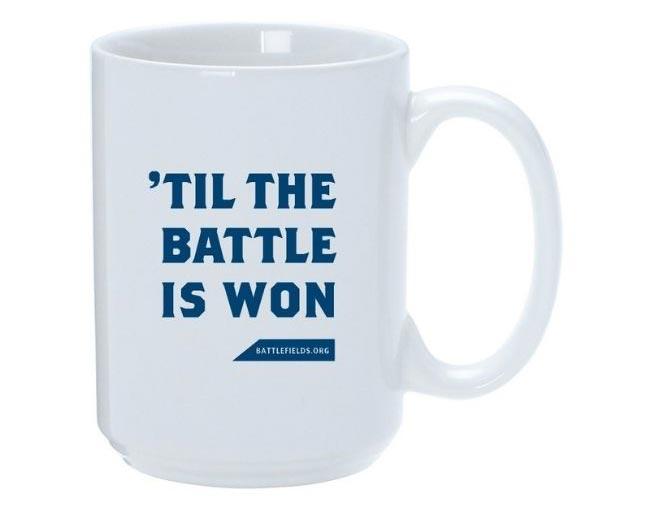 Product Description 
Coffee and historic preservation go together nicely. Proudly display your passion for saving battlefields at the breakfast table or the office. We recommend sipping from this mug as you plot your next site visit.
Made in the USA
15 oz glossy ceramic mug
100% Lead-Free
Microwavable
Get it from the American Battlefield Trust Store for $16.95
3. Battle Maps of the Civil War: The Eastern Theater book is the perfect balance of thoughtful and informative.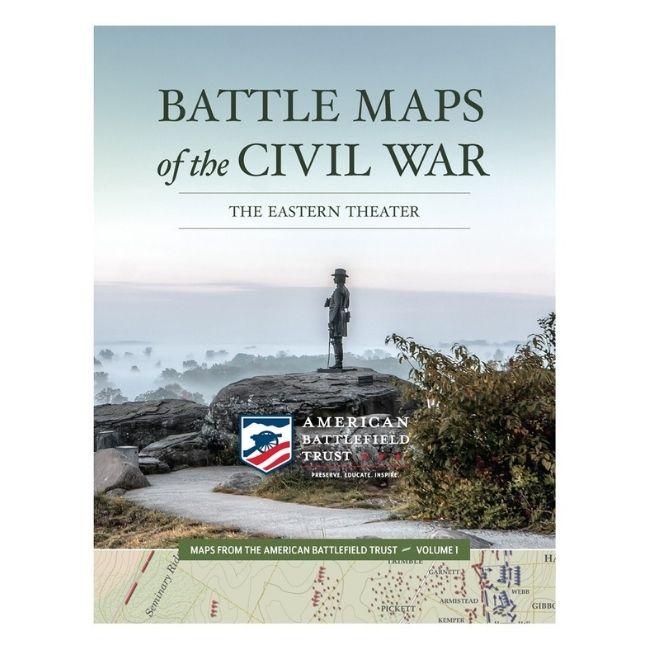 Product Description 
"I just love those maps that you guys send to me." It is a sentiment that we hear often, referencing one of our cornerstone initiatives — a quest to accurately and dynamically map the battlefields of the Revolutionary War, War of 1812 and the American Civil War.
The American Battlefield Trust and its members have preserved more than 53,000 acres of battlefield land across 143 battlefields, in 24 states. Other than physically walking across the hallowed ground that we have saved together, the best way to illustrate the importance of the properties we have preserved is through our battle maps.
We've created hundreds of maps detailing the action at major battles and now – for the first time ever – we have collected the maps of iconic battles of the Civil War's Eastern Theater into a single volume. From First Bull Run to the Surrender at Appomattox Court House, you can follow the major action of the Eastern Theater as it unfolded by utilizing this unparalleled collection of maps.
Get it from the American Battlefield Trust Store for $19.95
4. Is the history buff in your life looking to touch up on some Civil War knowledge? Consider gifting them the Generals South, Generals North: The Commanders of the Civil War Reconsidered.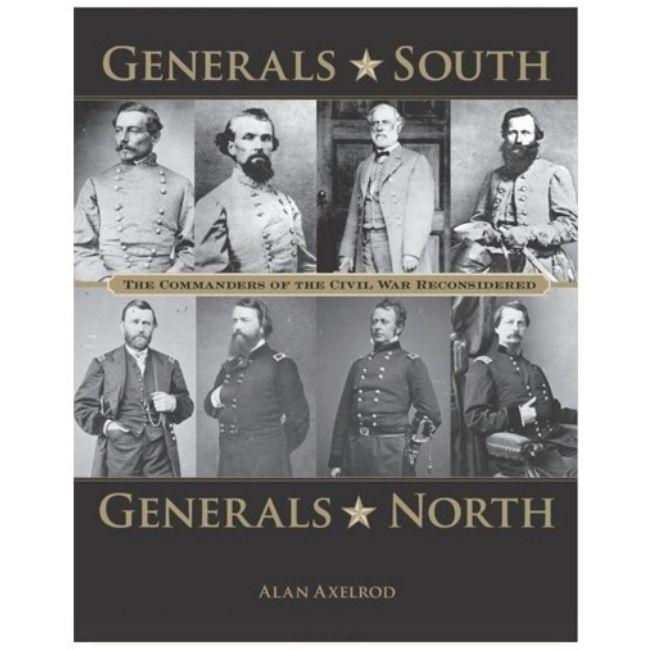 Product Description 
By the time the Civil War was over, 583 generals had served in the Union army and 572 in the Confederate army. A few were brilliant. Many should never have held command. But others learned on the job and did their utmost—or even gave their utmost. All were faced with a mission daunting beyond our ability to imagine. They commanded regiments, brigades, divisions, corps, and armies bigger than any ever before fielded on the North American continent. Both sides started practically from scratch, building very large armies from forces miniscule or nonexistent and planning the strategy and tactics of warfare on a scale and of a nature no American had even contemplated.
In Generals South, Generals North, best-selling author and military historian Alan Axelrod chooses the two dozen generals who had the greatest impact on the course and outcome of the war. He presents a biography of each, narrates the major engagements in which each fought, and explores the reputation of each based on historical sources as well as the opinions of current Civil War researchers. On this basis he then assigns a numerical rating to each.
Generals South, Generals North is a must for all readers interested in the conflict.
Get it from the American Battlefield Trust Store for $17.95
6. The American Revolution: A Visual History is a perfect way for your history buff to uncover the remarkable story of the American Revolution in a visual medium from the Boston Tea Party to the writing of the Declaration of Independence.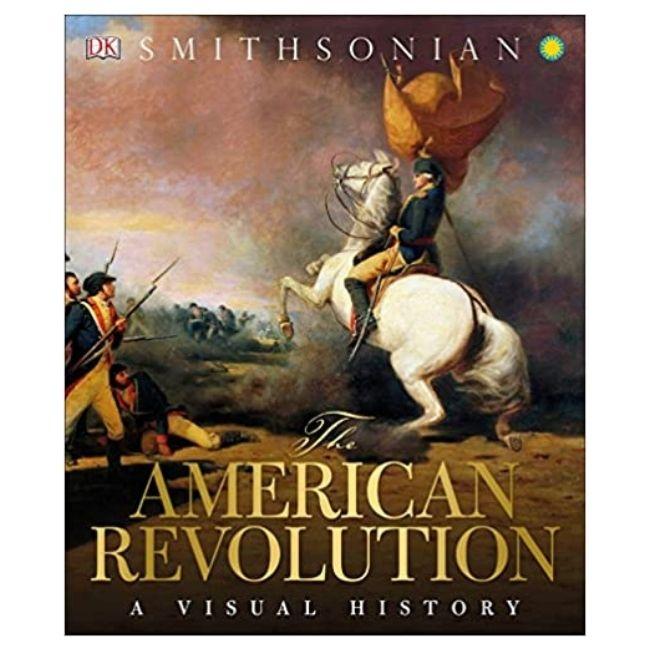 Product Description 
One of the biggest hurdles to understanding the revolutionary war, is the breadth of the conflict. So many moving parts, often not related at the time, but influencing each other nonetheless. This book is a great overview, hitting all the major points as they fall along a timeline from 1775-1783, and then onto the challenges of the Union. Easy to read, illustrated superbly, and presented in a format that is logical and engaging. A great addition to my library.
Get it from Amazon for $23.36
6. Is the history buff in your life looking to document their travels? Check out this Scratch Off Map of The United States.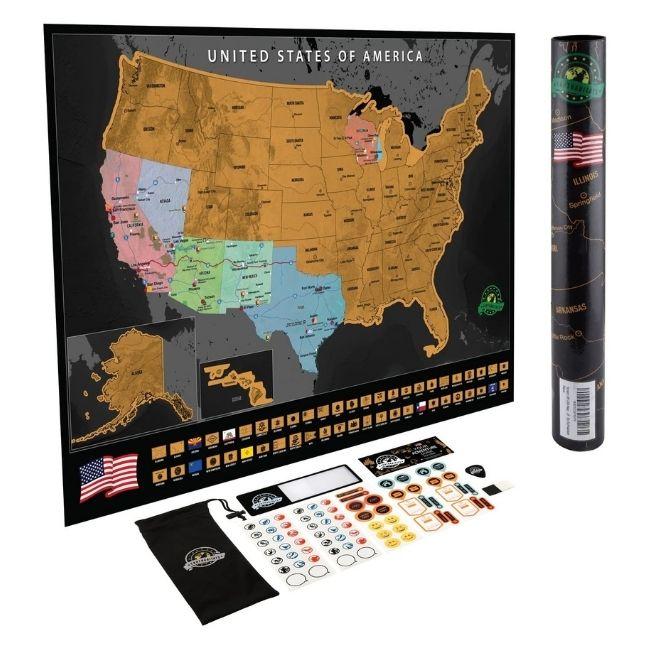 Product Description 
My wife and I got this to document the places we have traveled and will travel in the US. It looks great in a nice black wooden frame. I'm not a fan of the color gold, but the gold on this makes it look "classy" I would say, like it's more valuable than just a poster. The color is easy to scratch off, and the included stickers showing where you were born and where you want to go are a nice touch. This is hanging in our hallway now, and it looks like we had it professionally made and personalized just for us. It's a good conversation piece when you have visitors. Overall, I would recommend this to anyone who has traveled or who has the goal of visiting all of the United States. Five stars.
Get it from Amazon for $23.97
7. Add the American Trivia Game to your shopping cart for your history buff to demonstrate their knowledge—and perhaps show off a bit!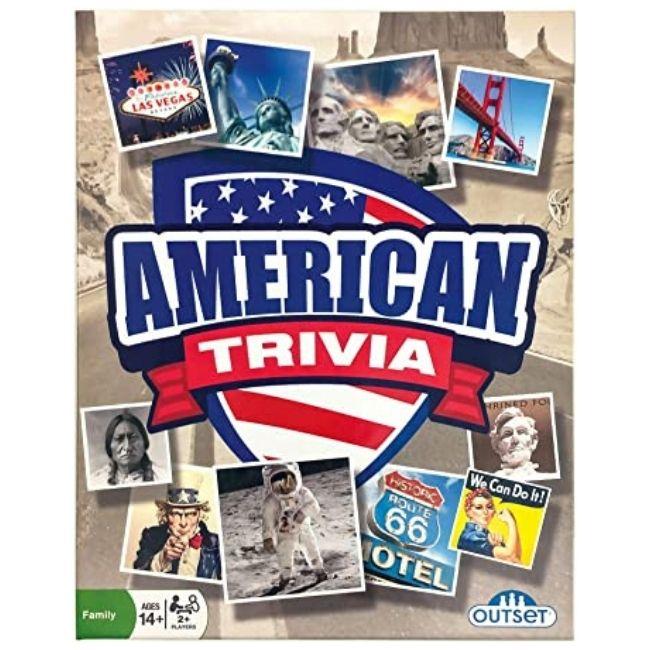 Product Description 
These trivia cards are great! Printed on both sides and offer a variety of difficulty levels concerning the answers. I bought this because my 86 year old dad is in quarantine since March in another state and we ZOOM every Sunday. He enjoys asking me Trivial Pursuit questions so I decided to buy this deck to ask him some questions. He really enjoys the categories and the questions help to keep his mind sharp!!I would definitely recommend this deck of cards for the elderly to keep their minds active, as well as for anyone who enjoys trivia questions. The price seemed a bit steep at first, but for the quality and number of categories like Sports, History, Geography, etc, it is really worth the investment! These cards would be great to share with young adults, too :)
Get it from Amazon for $15.60
8. Looking to celebrate American history as you sip on your drink of choice? Consider purchasing these Declaration of Independence Whiskey Glasses for your imbibing history buff!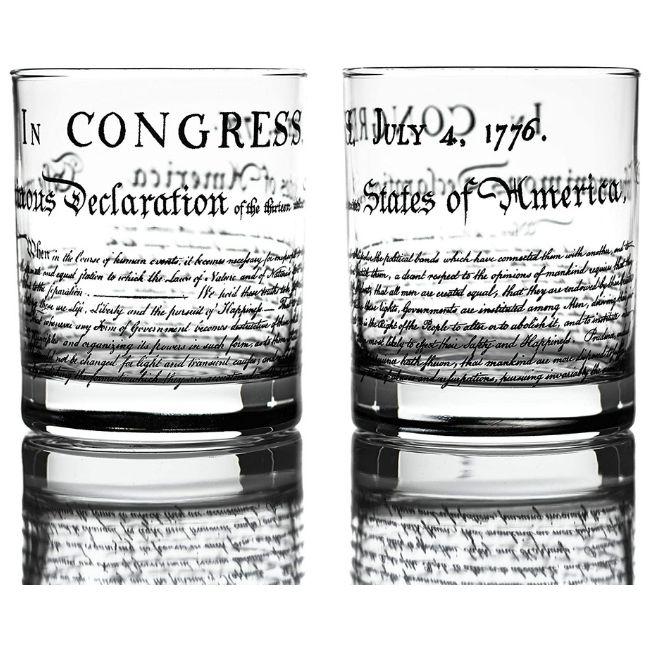 Product Description 
Heavy duty glass and high quality etching. Very nice appearance.
These are great! I got them for my husband for Christmas, and he's going to love them! Packaged VERY well and very, very nice glasses!
Gave these to a colleague as a citizenship gift. Items were of good quality. He really appreciated them and I also ordered a pair for myself.
Get it from Amazon for $25.98
9. The History Channel's This Day in History Calendar will give the history buff in your life the gift of learning about remarkable people, extraordinary events, and fascinating facts each and every day.
Product Description 
I am so glad that This Day in History has come back out with a calendar devoted to the Civil War. My Mom's husband is a bit of a history buff, and his enjoyment of the Civil War has prompted me to buy him one of these every year for the past 10 or so odd years. Last year there wasn't one which was such a bummer, but I did find a similar one which was wonderful, just not "This Day in History" wonderful.
He really enjoys reading the entire script every single day, so I get him the desktop addition so he can sit in his office and take the time to actually absorb what he is reading.
I am always trying to find new things to get him for the Holidays that would interest him, but these are by far his favorite to have. It's nice that the pages are recyclable so once he reads one he can just toss it in the recycle bin, or sometimes he will even pin one up if he really enjoys it.
Get it from Amazon for $13.85
10. Is your history buff looking for a way to enjoy a cup of tea in a more historically-oriented manner? Add the Boston Harbour Tea in a Tin to your cart!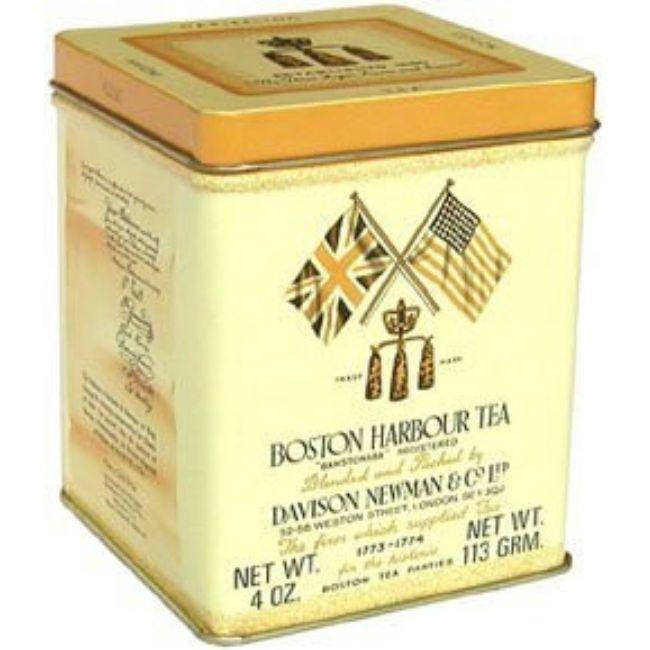 Product Description 
I've used Boston Harbor tea for years. It is a flavorful blend of Oolong and Darjeeling teas. Shipped by the British company that furnished the tea thrown into Boston Harbor. This tea is excellent hot brewed or iced. It will store for several days iced and rewarding when drunk hot. Certainly a conversation piece that will not disappoint, the metal tin is useful in the kitchen or miscellaneous drawer. You can't go wrong with this. A little expensive but if you like loose fresh brewed tea this is your ticket to the revolution. 
A slightly different blend of breakfast teas, rather aromatic with more Darjeeling in the flavor than other blends and less of a strong Indian tea. I live in Massachusetts and enjoy the irony of drinking this tea in the 21st century where the Boston Tea Party is a well-known event.
Get it from Amazon for $18.95
11. This unique, woven "Victory" blanket shows the stars from Washington's HQs flag. This gift is the perfect way for your history buff to spruce up their living space.
Product Description 
This is a beautiful blanket. It feels like it should have cost twice as much, it's so high quality and well-made. And for its size, it somehow manages to be very lightweight, which is perfect because it can be used year-round instead of confined to the winter. Very pleased with the size, weight, craftsmanship, packaging, and service.
Following the pattern of General George Washington's battle/headquarters flag, this beautiful jacquard-woven blanket looks great as a throw and is surprisingly warm. Absolutely love this blanket, a real head-turner and conversation starter. They also make great gifts!!
Get it from The History List for $79.95

P.S. Still don't know what to get for the history lover who has everything?  Making a gift in tribute to a loved one can be a touching gesture and every gift goes towards saving historic battlefield land and promoting education.
Shop The Trust
 Shop for gifts, apparel, or provisions for your next historic adventure, knowing that every purchase helps save hallowed ground for future generations.