Discovering History in Social Media
Youth Leadership Team Blog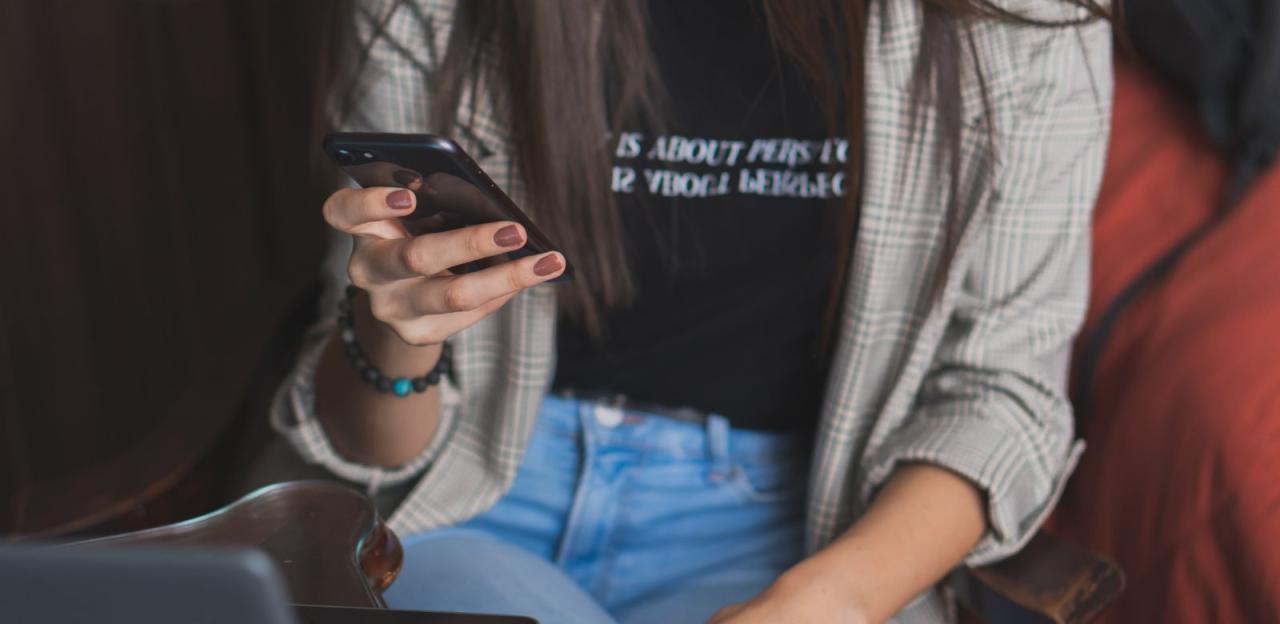 In March 2020, I first decided to download Tik Tok. I had heard from friends about how it could help with boredom, and as the pandemic progressed and I watched my world unravel, I felt it would be healthy to have a distraction. As it turns out, my friends were correct; Tik Tok quickly became my escape from reality. I was soon immersed in a world where teenagers could become influencers overnight, underground artists could get discovered for their talents, and my friends and I could stay connected through silly dance videos and so many more discoveries at the tip of our fingers. I was hooked; my screen time skyrocketed as I zipped through online school, only to spend the rest of the day scrolling through a seemingly endless loop of videos. 
Through TikTok, I also found something more; advocates who dedicated their platforms to educate their audience on global issues. I learned about climate change, politics, racial injustice, immigration policy, economic inequality, and something that especially resonated with me: the issues facing women. From what I had seen in the news, I had always considered advocacy as highly visible protests or rallies where people would directly interact with their community to make a change. However, the new, emerging social media platforms showed me that this was far from accurate and that education was made incredibly accessible and widespread through the power of the internet.
The videos I watched on social media weren't restricted to advocacy for current events—I also fell down a rabbit hole of videos with the purpose of educating users on American and World history. It was interesting to learn from these videos because much of what I saw was outside of the traditional curriculum my school offered. The videos often honored brevity, using buzzwords and flashy sayings to get me hooked. They then used this to explain and educate their audience on significant parts of history that most people don't know about. 
One of the first videos I recall watching in this format was by the American Battlefield Trust. Headlining the Battle of Princeton, it appeared on my Youtube page sporting the promise of covering everything within four minutes.
As a long-time NJ resident living near the Princeton area, learning about the history of a place I have visited on many occasions seemed like a good use of my time. Upon completing the video, I was enthralled. This was not because I had never learned about the Revolutionary war in school before, but because I had never imagined that such a significant historical event could happen near my home. Connecting with this video and relating it to my own life made it all the more interesting and inspired me to continue learning about battlegrounds and historical sights near me.
I wasn't the only one who had this experience. Many history influencers have gone viral while sharing entertaining and compressed lessons online. A Time article published in 2019 highlights the teenagers behind this movement. My generation has found a source of history education online and can connect with resources beyond what is offered.
There is an interesting parallel between battlefield visitation and technology/social media. It is an unfortunate truth that a significant amount of our Nation's hallowed ground is not preserved, and as a result, battlefield visitation is not accessible to all. Because of this, many people don't consider going out of their way to visit and tour these sights. However, the rise of social media has shown people the importance of battlefields in their communities. For me, it was social media that inspired me to take an active interest in them and eventually join the American Battlefield Youth Leadership Team!
Going forward, I think social media will become a large part of how people can learn and educate themselves. History must be taught, and sharing battlefield information and stories on social media will greatly benefit from gaining more interest in these programs.
Related Battles
Battle Facts
New Jersey | January 3, 1777
Result: American Victory