The Crater
Battle of the Crater, July 30 1864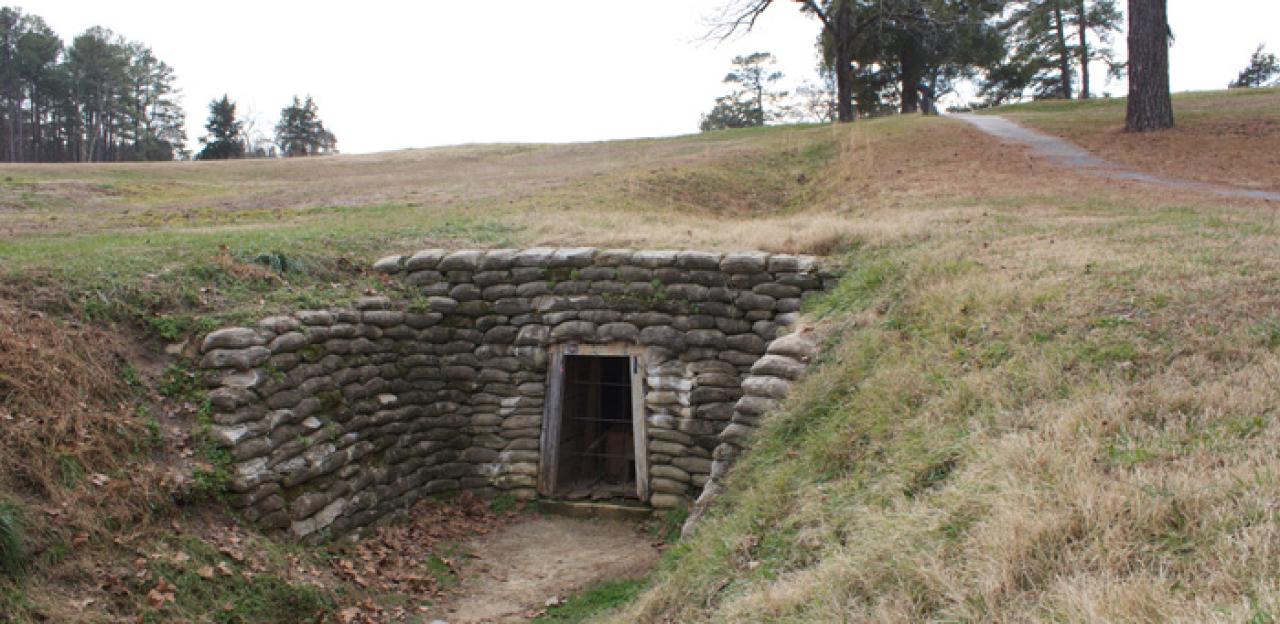 By A. Wilson Greene
The mine exploded at 4:44a.m. on July 30, 1864. The result stunned everyone who witnessed it. "Clods of earth weighing at least a ton, and cannon, and human forms, and gun-carriages, and small arms were all distinctly seen shooting upward in that fountain of horror," remembered a newspaper correspondent. When the dust settled, a crater 130 feet wide, 60 feet across, and 30 feet deep scarred the landscape where Elliott's Salient had stood a moment before. A total of 352 Confederates were killed by the blast. 
Union General James H. Ledlie's men struggled to scale their own trenches, then staggered forward into a scene of indescribable confusion and horror. Paralyzed by contradictory orders and a lack of leadership, the Federals failed to either widen the breach or rush toward the high ground at Blanford Church, the attack's ultimate target. Instead, many Yankee soldiers plunged into the Crater or froze in positions on either side of it. Reinforcements merely added to the lack of command and control.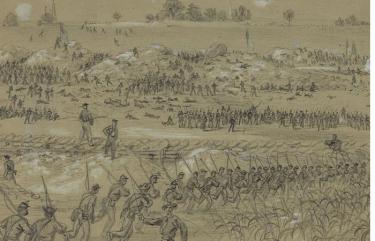 But Union incompetence is only part of the story. The Confederate defenders on either side of the Crater recovered quickly after their initial shock and poured fire from both flanks into Maj. Gen. Ambrose Burnside's men. Well-placed artillery raked the ground on all sides of the Crater. An indecipherable labyrinth of trenches, bombproofs, and covered ways also served to freeze the attackers in place. 
General Robert E. Lee used this valuable time to rush fresh troops to the crisis point from the far right of his lines. The Northerners' chance to exploit the opportunity created by their successful mine had vanished. The stage was now set for the next phase of the Battle of the Crater. 
Related Battles
Battle Facts
Petersburg, VA | July 30, 1864
Result: Confederate Victory
Estimated Casualties
5,289