The Battle of Caulk's Field: Forgotten Fight of the Chesapeake Campaign
Before the British encircled Baltimore by land and sea, they clashed with American forces up and down Chesapeake Bay. One of the most important such classes was the fight at Caulk's Field.

Matt Brant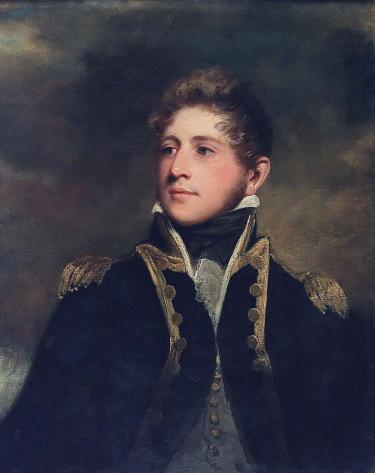 Panic and fear gripped the Chesapeake. For over a year, a British naval force led by Admiral George Cockburn raided at will along the waterways of Maryland and Virginia. Reinforced by a newly arrived army in the summer of 1814 under Major General Sir Robert Ross, the British soundly defeated an American force at the Battle of Bladensburg on August 24. Ross and Cockburn then marched into the United States capital of Washington. That night and into the following day, the British burned the Capitol, President's Mansion, Treasury and other buildings. Cockburn and Ross departed, leaving the city in flames. Their next target lay to the north, the vital port of Baltimore.
To support his operation, Cockburn decided to create a diversion on the Eastern Shore to keep the Americans from sending reinforcements to Baltimore. With a contingent of Royal Marines and sailors, Captain Sir Peter Parker landed in Kent County on August 30. Parker summarily burned two plantations before he learned of the presence of Maryland militia several miles away near Bel Air. Rather than return to the safety of his ship, Parker elected to move forward and engage the Marylanders in a rare night battle.
Waiting for Parker in the darkness were several companies of Lieutenant Colonel Philip Reed's 21st Regiment of Maryland Militia. Apprised of Parker's activity by a party of cavalrymen, Reed placed his men in an open field on the property of Isaac Caulk. He deployed skirmishers under Capt. Simon Wickes to contest the British movement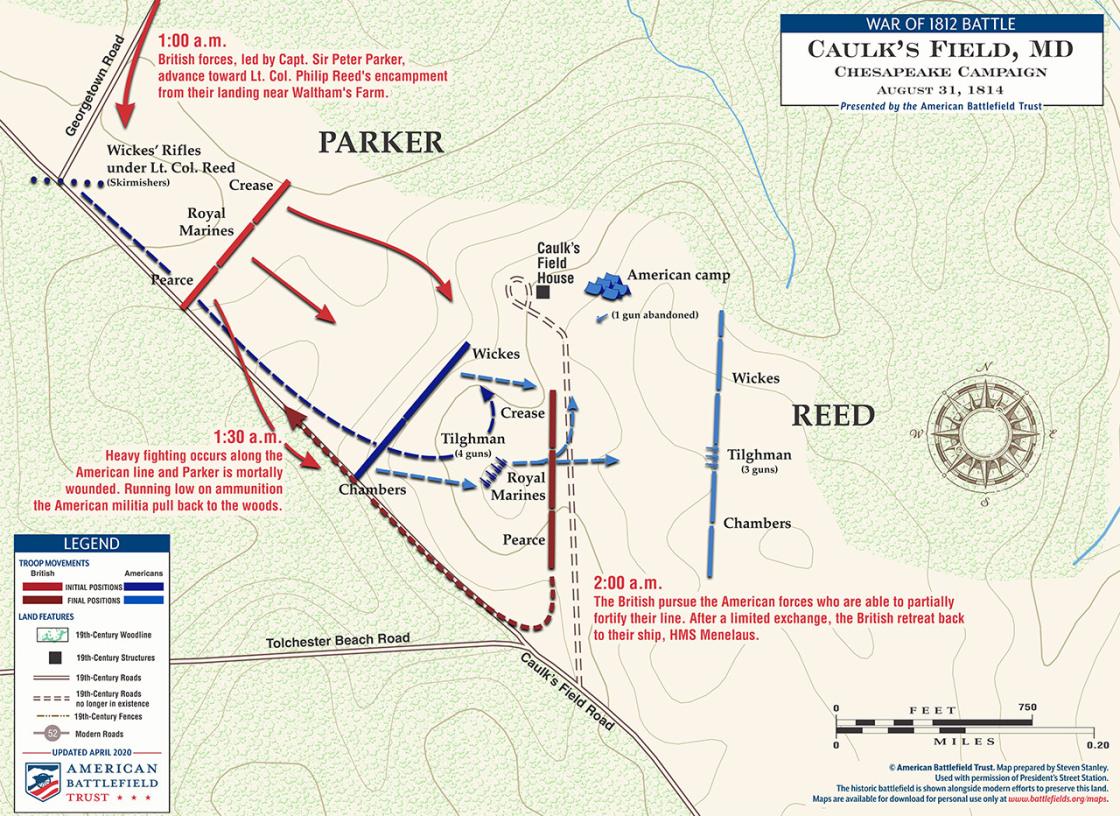 The engagement opened when Wickes's men fired upon the British. Parker quickly shook out a battle line. Outnumbered, Wickes prudently withdrew to Reed's main position, the British following close on their heels. When Parker reached Reed's line, he launched an assault on the center, only to be turned back by the Marylanders. A second attack against Reed's left failed. Sometime during the slugfest, Parker received a wound to his leg. It proved mortal and he died within minutes. Parker's loss prompted the British to break off the fight and withdraw to their ship, leaving Reed in command of the field.
Reed's small victory over Parker became a distant memory in the American imagination with the successful defense of Baltimore and the birth of the Star Spangled Banner two weeks later. Today, a monument placed in 1902 marks the Caulk's Field battleground.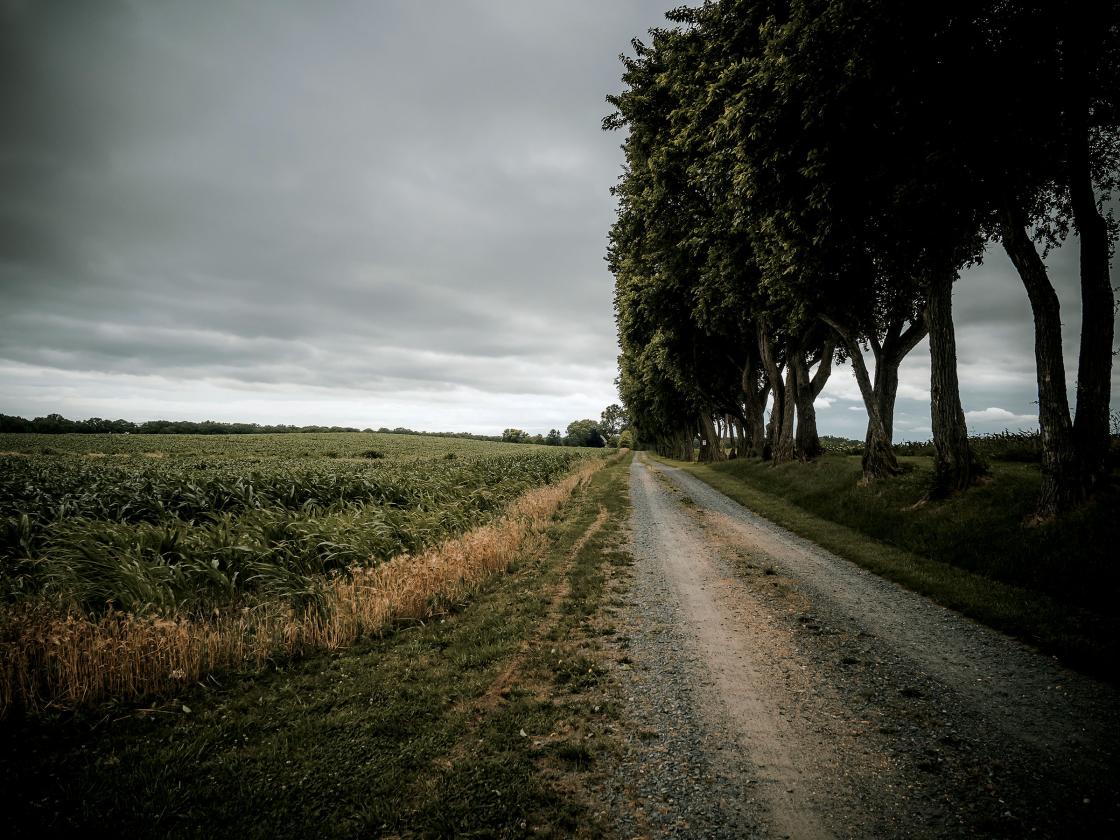 Support Outdoor Classrooms at Seven Key Battlefields
We're launching interpretation of African American history at 7 key battlefields, located in 5 states, spanning 3 wars.
Related Battles
Battle Facts
Maryland | August 24, 1814
Result: United Kingdom Victory
Battle Facts
Maryland | September 13, 1814
Result: United States Victory