15 Products That Should be in Your Battlefield Bag
Be prepared for every possibility on your next battlefield trek
Before you hit the road to tour some of America's battlefields, make sure you are prepared for every possibility by packing a few essential items on your battlefield bag. 
1. A Lightweight Hiking Backpack ideal for comfortable storage of carry-ons and essentials as you venture through the battlefields. It is fully equipt for wear and tear, as it is waterproof, weighs 0.7 pounds, and has numerous compartments to organize your essentials.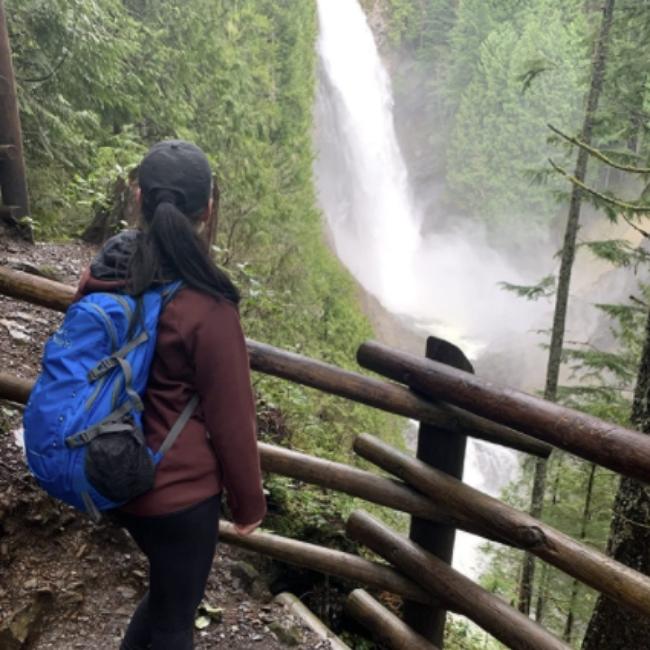 Promising Review:
I've purchased several other lightweight backpacks. However, Venture Pal's is my favorite, because the fabric seems best designed for long-term durability. I carried a Bass backpack for 20 years: I anticipate this Venture Pal will last as long. Considering the less joy-sparking colors of my previous backpacks, I'm delighted by Venture Pal's fuchsia nylon. Durable, lightweight, highly visible, and gorgeous—I am smitten. This pack held our stainless steel water bottles much better than two other packs we carried on our adventure. And, the zippers never caught on the fabric which was common on another pack. The main zipper did catch on itself the first zip, but worked well every time otherwise. Overall, this is a purchase I do not regret. Fantastic fabric and appears as well-built as my 20-year-old backpack.
Get it from Amazon for $22.99 
2. A bottle of Neutrogena Sunscreen to protect your skin during a long day spent in the sun. This sunscreen is SPF 50 and water-resistant. To top it off, this sunscreen dries fast, is easily applicable, and comes from the #1 dermatologist-recommended sun care brand.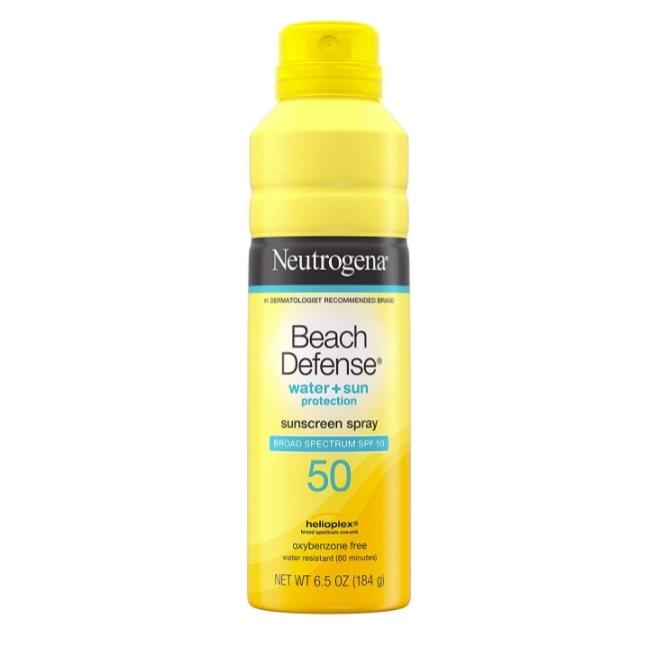 Promising Review: 
This is the ONLY sunscreen I will use. It doesn't make your skin oily, it truly protects you from being sunburned, it's waterproof and sweat-proof. I burn extremely easily and once I found 100 SPF by Neutrogena, it's the only product I would purchase. The packaging was great and secure so no leaking and accidental discharge.
Get it from Amazon for $11.49
3. A bottle of OFF Insect Repellent to prevent pesky or dangerous bug bites while venturing through the battlefield's terrain. This repellent protects against mosquitos, ticks, biting flies, gnats, and chiggers. Additionally, its aerosol spray allows for easy application.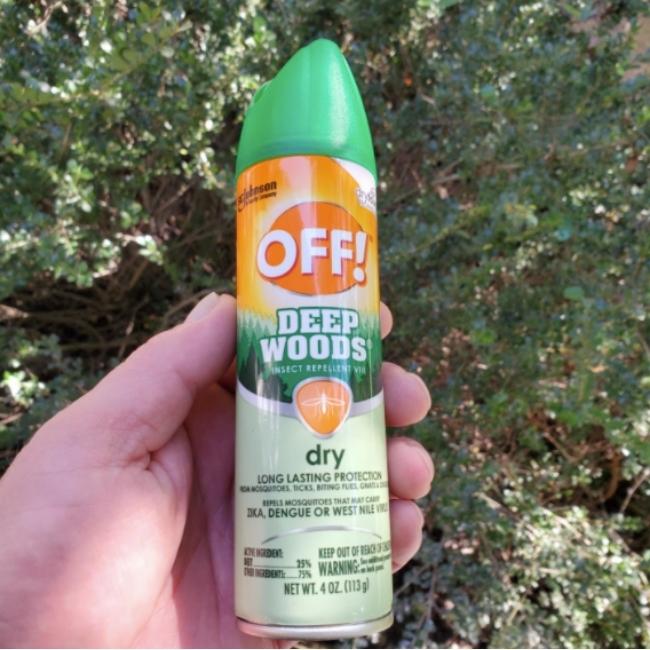 Promising Review: 
Took on a hiking trip in Hawaii into the forest/jungle. The repellent applies easily and has a pleasant smell (although we tried not to breath in while spraying). After a 3 hour hike, neither of us had any bug bites whatsoever. The only thing you should know is that the can contains a propellant so if you spray on clothes (especially dark clothes) it might leave a white residue. This washed off easily but just be aware.
Get a two-pack from Amazon for $11.89
4. A brimmed sun hat for UV protection and relief from the intense outdoor sun. This hat offers a UPF of 50+ for UV protection. Additionally, it has an adjustable chin strap, it is waterproof, and it is lightweight and packable.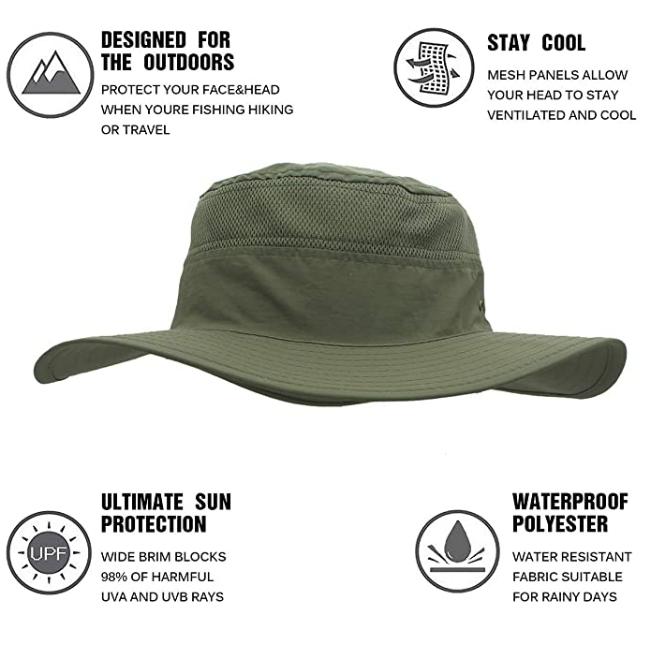 Promising Review: 
I ordered this hat to shade my face and neck while I do yard work. It arrived quickly and was packaged just fine. After trying it on, I realized that this is also the perfect hat to wear when we go to the park, beach, or any type of outdoor activity. The hat fits me perfectly, and the drawstring allows you to fit it snugly to your head. My favorite part about this hat is the mesh band across the top. It allows the heat to escape, and also feels really nice when there's a breeze blowing!
Get it from Amazon for $11.99
5. A CamelBak water bottle to stay hydrated and keep your water cold during a long day of hiking in the sun. This water bottle is spill and leakproof, meaning this bottle can be safely stored with your other valuables.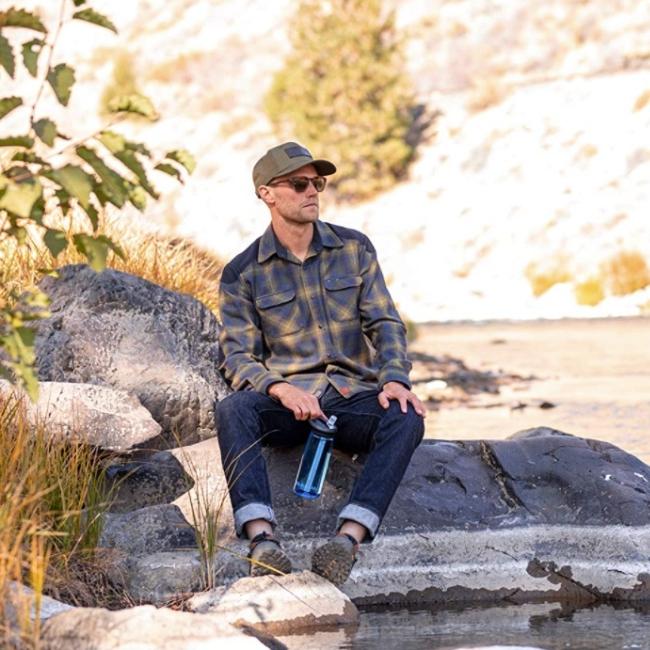 Promising Review: 
I am so happy with my purchase. The bite valve no longer has the tendency to tighten up and not allow water through the straw. The straw is thick enough to be sturdy, and wide enough to allow sufficient water flow. CamelBak also widened their carrying handle to allow two fingers (the original bottle was smaller.) The top of the bottle feels sturdy enough to attach to a bag via carabiner or cordage for hikers/outdoorsmen.
Get it from Amazon for $14.00
6. A PowerCore portable charger to keep your devices— a vital tool for communication and directions— fully charged during a long day outdoors. This charger guarantees at least one full charge for any smartphone device. Not only is this charger compatible with iPhone, Android, and other smartphones, but it is only the size of a lipstick tube.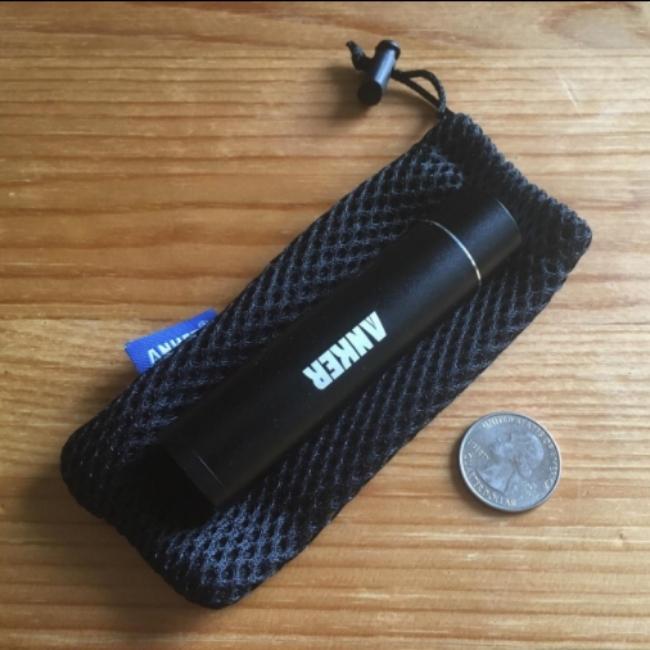 Promising Review: 
I am so happy with my purchase. The bite valve no longer has the tendency to tighten up and not allow water through the straw. The straw is thick enough to be sturdy, and wide enough to I carry around a fairly small puree and all of the other portable chargers I used were small as well but they would charge my phone from 10% to 20% in like 20 minutes and then all the power would be gone... This charger got my phone from completely dead to 80% in like 30 minutes and it still had the power to turn my friend's phone from completely dead to 20%, which is amazing considering the size of it! It's the size of a lipstick (as shown in the picture) and I love that it comes with a mini pouch for it. I also purchased the Anker charging cord and it came with a velcro band around the cord and it attaches onto the pouch so it's perfect that I won't lose the cord. Overall this is totally worth the price and I recommend it over any of the other charging cords I've tried.
Get it from Amazon for $27.99
7. An extra pair of hiking socks, just in case your first pair gets damp from hiking or inclement weather. These socks are designed for high performance on hikes and runs, and their blend ensures comfort and durability.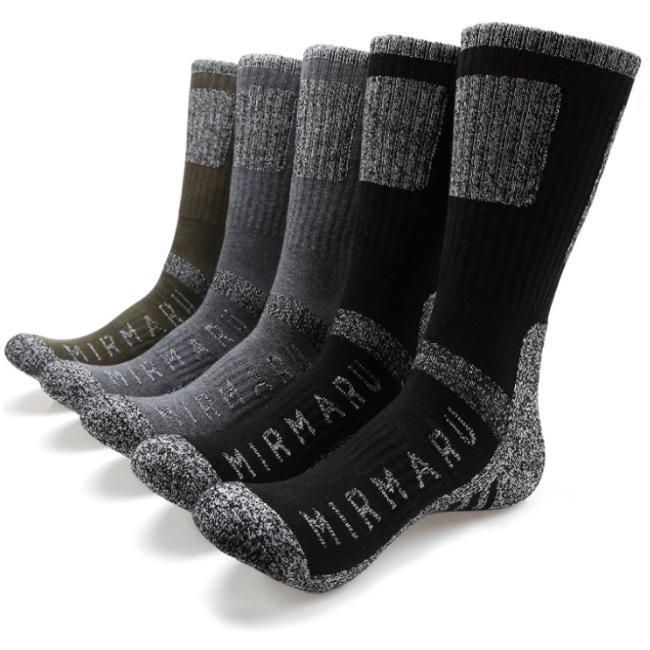 Promising Review: 
I bought these socks for work. I work outside and walk many, many miles in both boots and wellies. Over the years I've learned to use a two sock system to save my feet from damage. These socks are perfect as my inner socks. They are both well-fitting and low wearing whilst working very well with my outer sock. So what does that mean? Well they don't fall down and bunch up around my toes and they don't seem to wear excessively whilst working to the benefit of my feet with the outer sock and all that equals no blisters or rubbing and therefore happy feet. Worth the money
Get it from Amazon for $27.99
8. An assortment of Clif Bars to have on hand for a quick energy boost during a long day in the outdoors. This plant-based energy bar is made to sustain nutrition during long-lasting moderate to intense activity. Not to mention, they taste great.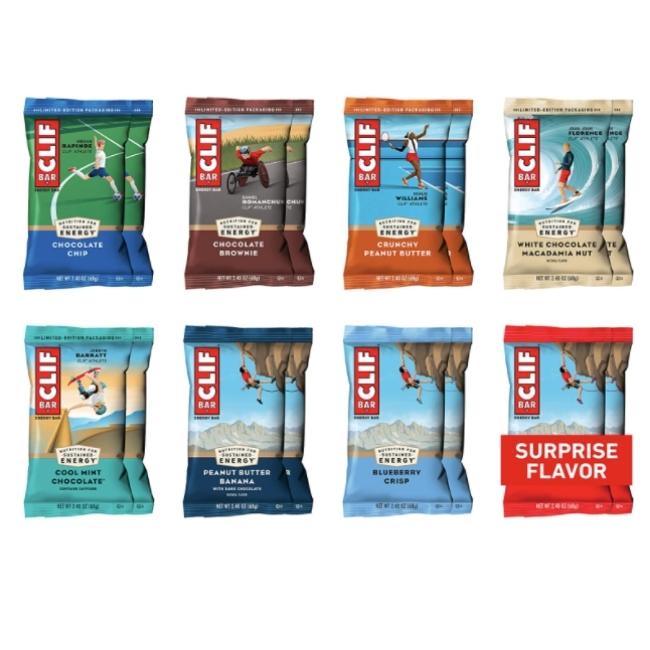 Promising Review: 
Our family went on a trip to Egypt. I bought a box of these and we had them for snacks during the two-week trip. There were 8 different flavors, two each. It was great to sample the different flavors which is not something I get to do when trying Clif or any other kind of bar. My favorite was the Peanut Butter Crunch. I also used these for long-day hikes. Light. Easy to carry. Provides the carbohydrates I need. And most importantly, they taste great!
Get it from Amazon for $19.99
9. A portable first aid kit to immediately tend to any pesky scratches or bumps. This kit is lightweight, compact, and contains 64 items of first-aid equipment.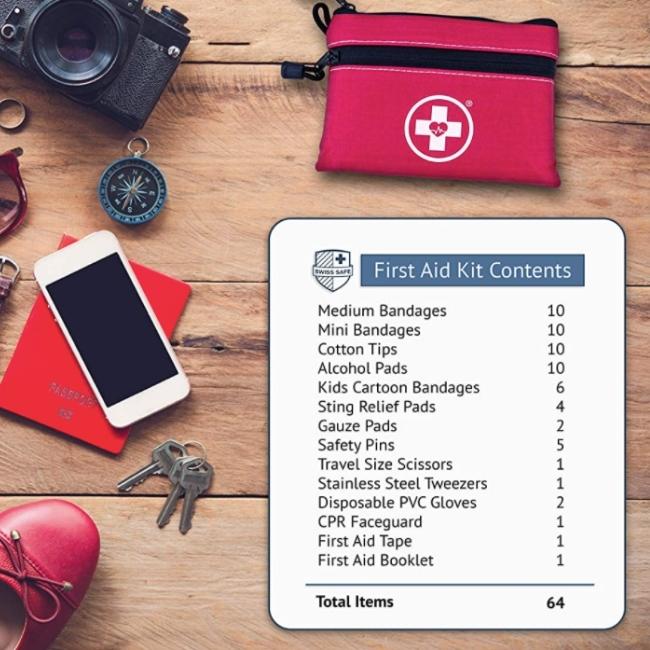 Promising Review: 
I bought this kit for our RV travels as it was highly recommended (#1) by an independent travel critic who rated what was determined in their research to be the top 4 basic first aid kits for RV camping. It's not overstocked with non-essential items but contains the most commonly practical items used for the types of injuries occurring while camping.
Get it from Amazon for $9.79
10. A weatherproof notebook to take or reference any notes as you venture through the battlefield. This 4 x 6 notebook is weatherproof, waterproof, and recyclable. You can even write in the rain on this notebook!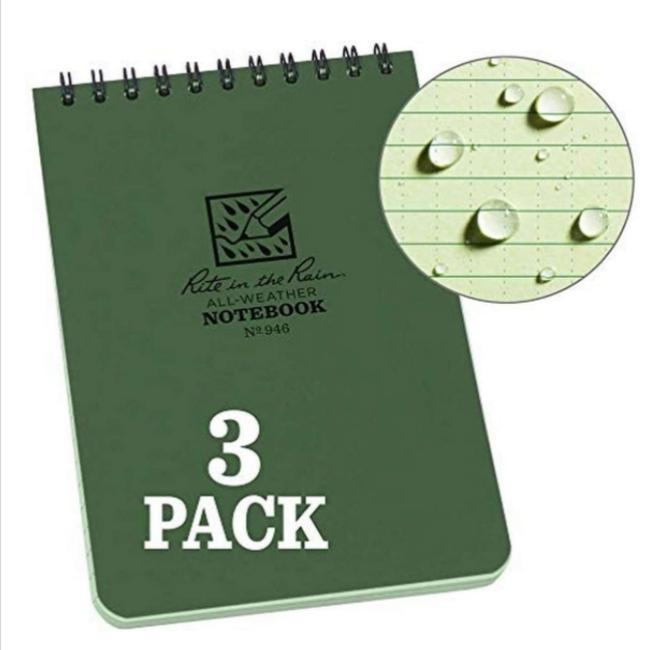 Promising Review: 
I've been using these notebooks since my internship mentor at the University of Notre Dame introduced them to me in 2014. Since then, I've filled the pages of several notebooks with data from various projects. They have been dropped into a swamp while cataloguing wetland plant diversity, soaked in thunderstorm showers as I count chorusing frog species, and covered in dirt and dust as I record habitat variables across the tallgrass prairie of Kansas. Sometimes ink smears on the pages so I use pencils but the lead does not erase easily from the page. However, considering the alternative of a flimsy, traditional paper that tears when wet, there is no contest. I use no other writing products for my fieldwork. Only Rite in the Rain.
Get it from Amazon for $12.99
11. A mini flashlight to have on hand in case it gets dark outdoors. This flashlight is small, extremely bright, zoomable, and water-resistant, making it perfect for outdoor use.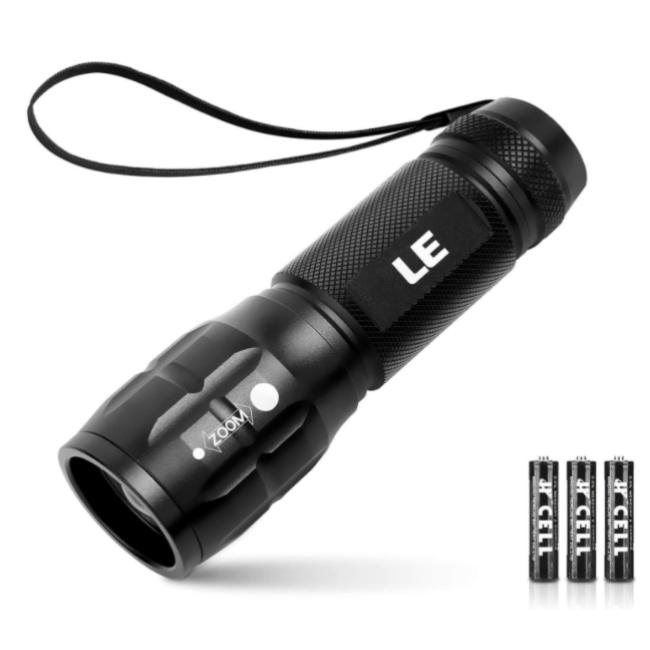 Promising Review: 
I've given this flashlight to many friends and family as a Christmas present. Well made, easy sliding head for zooming, water-resistant, and a simple High-Off switch. I also like the balance this flashlight has between brightness and battery life. I dislike other flashlights that make you push the switch multiple times to go through Hi-Medium-Low-flashing-off. 99% of the time, I just want High. Look elsewhere if you need a light that gives a lower intensity that will last all night.
Get it from Amazon for $6.99
12. A copy of a battlefield road book to easily reference self-guided tours and fun facts about America's battlefields. This book provides relevant information for 500+ battlefield sites from Gettysburg to Vicksburg. Whether you are a novice or expert historian, this book will provide an effective and enjoyable tour experience.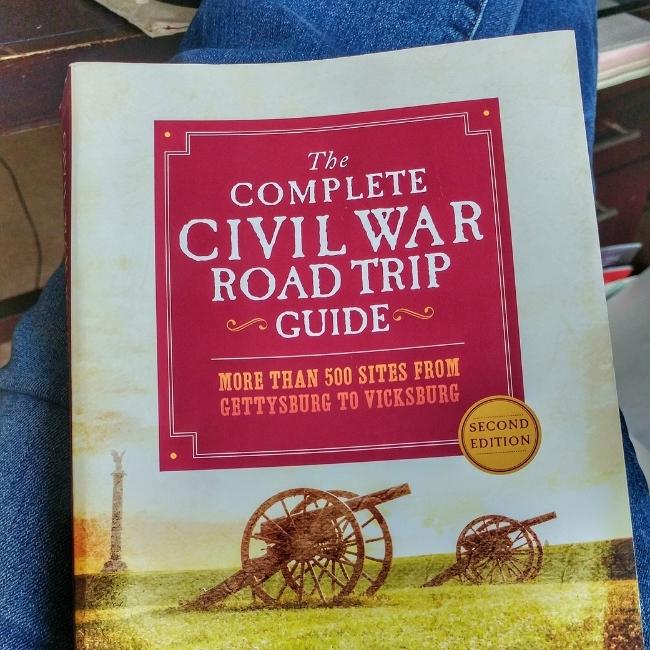 Promising Review: 
Great book, really helpful in planning a Civil War trip about to take soon. Included a few battles I was less familiar with. The maps are simple and easily followed and there is a wealth of great information on the battles and location and states of preservation. If you like lots of color pictures and a modern presentation this book might not be for you, the book consists of a well-balanced mix of text, maps, and b/w pictures there is a lot of reading but all of it adds to the knowledge the book imparts. Glad I bought it.
Get it from Amazon for $8.14
13. A bottle or two of travel-sized hand sanitizer to stay safe and clean during a long day outdoors. These 1 oz bottles are perfect for travel, and they are 99.99% effective in killing germs to keep you healthy on your tour.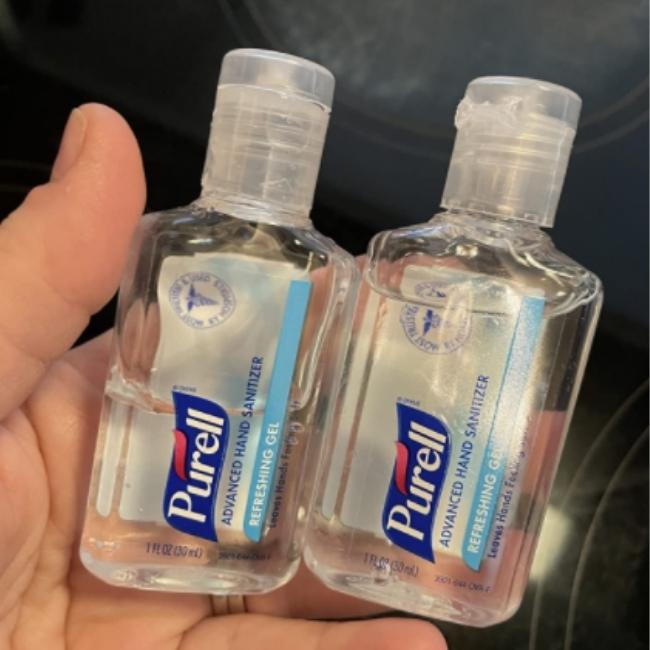 Promising Review: 
I LOVE Purell and use it NOT JUST as a former Medical Assistant, but because I know PERSONALLY that Purell is TRUSTED and used by Private Doctors' offices, Clinics, Hospitals, etc and it works. The sanitizer is not thick, like a lotion, and spreads very nicely onto your hands, wrists, etc. THough they are a bit small, (MUCH smaller and thinner bottle) than what I expected BUT the size is perfect for travel, handbags, even in your pockets. So it gives you a backup safety plan in case you're somewhere that either doesn't have a sink or it doesn't look like the water coming out of it would be clean enough to use. ESPECIALLY PUBLIC RESTROOMS, and unfortunately, we ALL have HAD TO use those from time to time.
Get it from Amazon for $8.50
14. A lightweight and disposable rain poncho to prepare for inclement weather. This poncho is perfect for unplanned inclement weather, as it is lightweight and easily stored in a backpack, purse, pocket, or wallet.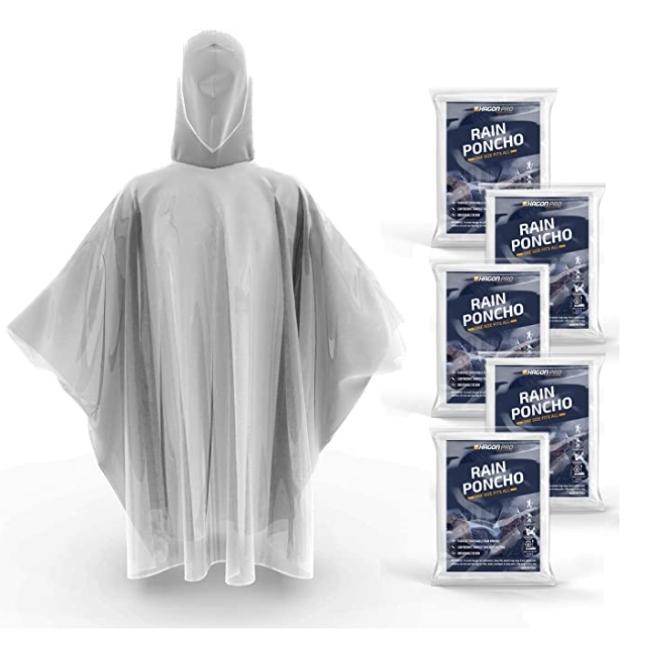 Promising Review: 
A six-pack of "disposable" rain ponchos that's perfect for emergency use. Thicker and stronger than the usual poncho that feels like you're wearing a dry cleaning plastic bag. This does the job and looks good doing it. We put one in each of our day packs and another in our cars. Good stuff that we can highly recommend. BTW: We dried them on plastic coat hangers and used them again.
Get it from Amazon for $11.98
15. A fleece jacket for an emergency layering piece. You never know when inclement weather will emerge, so having this jacket in your backpack will be most beneficial. Don't be caught out in the cold, always pack your layers!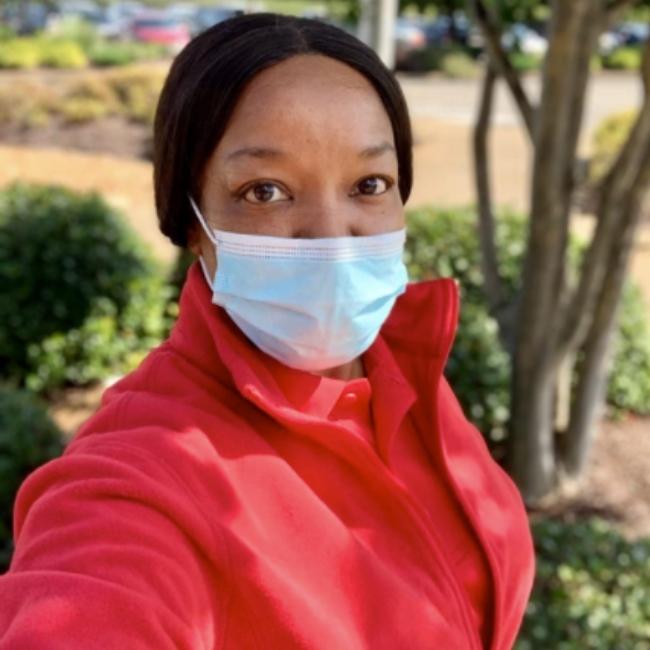 Promising Review: 
This is a great, lightweight jacket that provides just the right warmth for me at work. It's super soft and did not pile after washing. I recommended these to my company and they will be buying several for other employees. I got the man's small and it fit perfect! 
Get it from Amazon for $20.50
Shop The Trust
 Shop for gifts, apparel, or provisions for your next historic adventure, knowing that every purchase helps save hallowed ground for future generations.