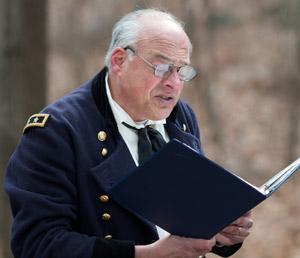 James A. Percoco is a nationally recognized history educator with over 33 years of service to American education. The author of three previous books, his books A Passion for the Past: Creative Teaching of US History and Divided We Stand: Teaching About Conflict in US History are staples in collegiate social studies methods courses across the United States. Percoco has pioneered the combination of public education with public history utilizing public history opportunities throughout his curriculum. Thirty-six of his students have worked for the National Park Service, several who are currently in leadership positions. Many of his former students also became social studies/history teachers.
A prolific speaker, Percoco demonstrates how to use historic sites and museums as adjuncts to his teaching and has modeled his approach in countless in-service programs nationally.
Pulitzer Prize-winning author and biographer David McCullough has called Percoco, "a national treasure" and Yohuru Williams has dubbed Percoco as "America's History Teacher."
Percoco is a Gilder-Lehrman Teacher of the Year (Virginia) and was inducted into the National Teachers Hall of Fame in 2011.
He was the Trust's Teacher-in-Residence from 2014-2018.