Welcome, Veterans & Active Duty Military!
Zach Anderson
Honoring the Armed Forces and Protecting America's Battlefields
The American Battlefield Trust is committed to creating powerful content that bridges the gap between modern servicemen and women and their forebearers in uniform. The Trust's Warrior Legacy project showcases the deep connections that today's veterans and active duty military retain to their historic forebearers. In doing so, it emphasizes how the landscapes of historic battlefields can be used to bridge those eras. Among the programs that fall under our Warrior Legacy project are Warrior Legacy films, staff ride support, veteran outreach and military histories.
We can never forget the wars fought on American soil. That's why we at the American Battlefield Trust preserve the very grounds on which these wars were fought. As we approach the 250th anniversary of the American Revolution and the nation's founding, we call to veterans and those currently in service to join the cause.
Protect and preserve the battlegrounds that tell our nation's story. Join the American Battlefield Trust.
Learning from the Past, Looking to the Future
Veterans began the modern battlefield preservation movement. Almost as soon as the guns fell silent, Civil War veterans started erecting memorials to their units and fallen brothers — and revisiting the hallowed grounds to tell their stories.
To honor those who fought, the American Battlefield Trust and our members are committed to protecting battlefields, facilitating visitation to these hallowed grounds, and inspiring Americans of all ages to discover their past.  
Photo above: Civil War veterans on the Gettysburg Battlefield during the 1913 Gettysburg Reunion.
The Military Connection
For more than a century, the U.S. military has used battlefields of previous conflicts as outdoor classrooms, placing soldiers in the context of battle to help them determine how they might respond tactically, operationally or strategically when called to the field. 
The American Battlefield Trust partners with the U.S. armed forces and National Park Service to conduct staff rides for the military on historic battlegrounds, including many Trust-owned and saved sites such as Cedar Mountain, Fredericksburg and Brandy Station.  
"When you get to a place like Brandy Station, where the terrain looks like it did back when the Civil War was fought, you get a feel for where to place troops, and how far apart, and basic decisions like those," says Lt. Gen. Richard P. Mills. "It's great because when I talk about it, they can see it. A whole new level of learning occurs out there, because you've got a three-dimensional battlefield. You can see why commanders made the decisions they made." 
We are also committed to fully exploring the history of the military units that fought in wars on American soil. The history of units such as the U.S. Army's 21st Infantry, or "Gimlet Regiment," can be accessed on the Trust's website.
Photo above and header image: Cadets from the United States Military Academy participate in a staff ride at Antietam National Battlefield in Sharpsburg, Md. (Photo by Zach Anderson)
A total of 3,516 men – and one woman – have been awarded the nation's highest honor for valor, their individual citations describing an act far beyond the call of duty. When viewed collectively, as on a map, they tell a much broader story about the exceptional Americans who, generation after generation, have answered the nation's call to service.   
Few Americans can visit Iwo Jima, the Chosin Reservoir or the mountains of Afghanistan, but the American Battlefield Trust and the Congressional Medal of Honor Society are committed to marrying history with the latest technology to allow anyone to get to know these patriots. The Medal of Honor Valor Trail™ connects you to the places most deeply linked with Medal of Honor recipients from the Civil War through the 21st century. It is envisioned to be a marriage of story and site, told at battlefields, birth and burial places, namesake sites, monuments and museums. 
Our goal is to connect powerful stories to tangible places, creating meaningful connections to the past – and encourage Americans to follow In the Footsteps of Heroes™ by exploring these places, in person and online.
Capital One's Salute Business Resource Group (BRG) is a network of employees that supports and engages the veteran community, military spouses and their allies. Today, Salute includes over 5,000 members with 14 chapters across the United States.
In 2022, the American Battlefield Trust teamed up with Salute to arrange a special Park Day volunteer clean-up at the Slaughter Pen Farm and First Day of Chancellorsville Battlefield sites in Fredericksburg, Virginia. Volunteers raked leaves, picked up litter and cleared walking paths to ensure the public continues to make the most of the land.
Photo above: Veterans volunteer at a Park Day event at Monocacy National Battlefield. (Photo by Matt Brant)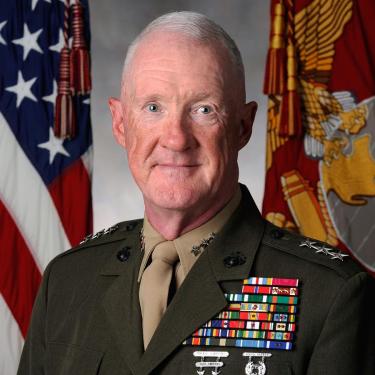 "So many veterans like myself look over our shoulders for inspiration from past triumphs on past battlefields… In this age of tanks, helicopters, jets, rockets and drones, how can we learn from a battle fought on horseback or on foot? When you take it down to the basic principles, war hasn't changed."
Lt. General Richard Mills, USMC (Ret.), Board Member, American Battlefield Trust
 
Join Lt. Gen. Richard Mills, USMC (Ret.), and other military men and women in membership. With your help, we can continue to protect America's battlefields and learn the lessons they teach. We would be honored to stand shoulder-to-shoulder with you as we preserve our history. We hope you will consider joining the American Battlefield Trust today.
Thank you for your service and for your commitment to preserving American history!

Photo above: Antietam National Battlefield in Maryland — just one of the battlefields where the American Battlefield Trust has saved hallowed ground. (Photo by Don Buckingham)