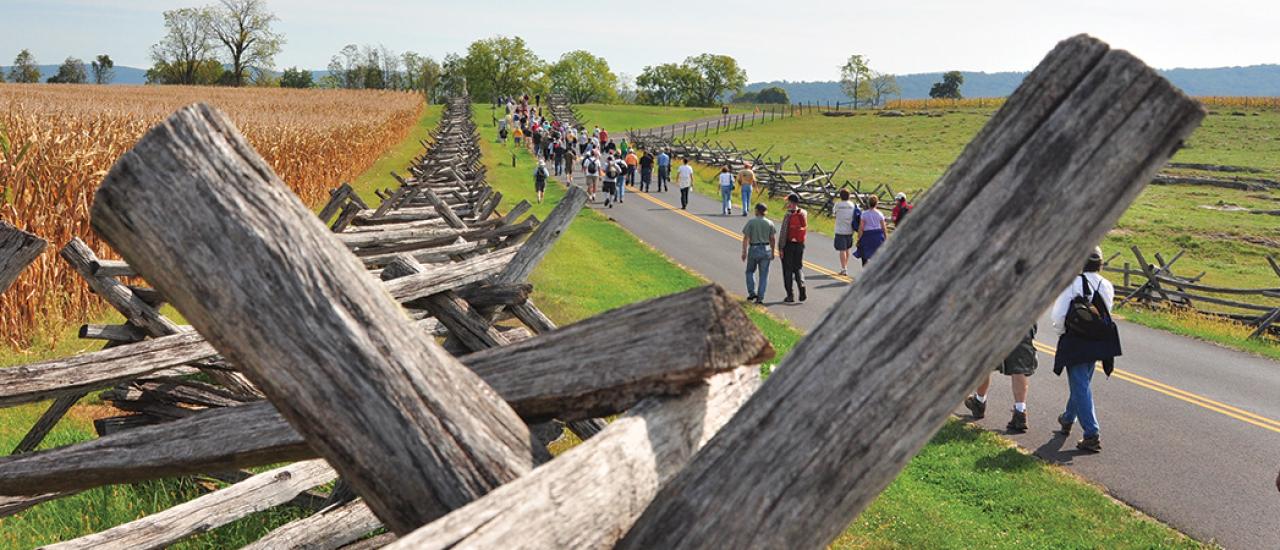 National Park Service
Visit
America's Battlefields
America's battlefields and associated historic sites are living monuments — places of remembrance and reflection —and visitation is on the rise. These places are windows into our history, the lessons of which help us shed light upon the way forward. Walk in the footsteps of those who forged our country. Honor our heroes. Explore our past. Envision our future.
Resources for Historic Sites and Tourism Entities
According to the National Park Service, more than 109 million people visited historic sites within the National Park System in 2018 – a powerful illustration of how significant heritage tourism can be for surrounding communities. The American Battlefield Trust strives to help promote the unique benefits of visiting historic sites and showcase how these exceptional resources can form pillars of local and regional tourism infrastructure.
In some cases, the Trust may be able to provide its historic and educational resources to battlefield parks, historic sites, museums and other relevant entities – such as regional tourism bodies – for use with appropriate copyright attribution and credit. This may include Trust-produced videos and Animated Maps, economic impact studies, battle maps, photographs and articles. Please inquire about your intended use and how the Trust can support your mission. Please let us know how the Trust can support your mission with its unique content. Email Director of Communications, Mary Koik, to find out more
Tools for Visiting Battlefields